Posted by

Janine

on 22 May 2013 in blog
Just a quick post to share a couple of things with you today.
The first is that I cat-sitted for James and Eppa a couple of weeks ago. (I really need to show you a photo of their cats at some point; they're great.) Anyway, I was given some holiday souvenirs in return. Thanks, guys!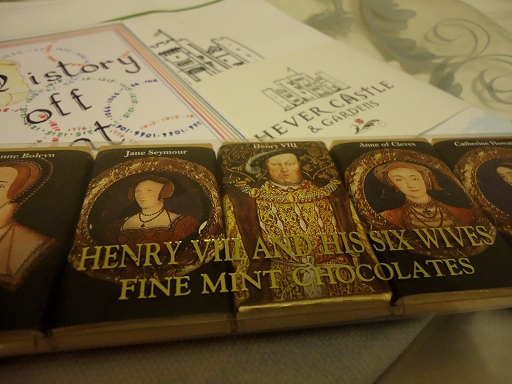 Yup, that's right. Those are Henry VIII chocolates! You will be glad to know that I ate the wives in the order of their deaths. And tasty they were too; they went down right nice with a cup of camomile tea.
***
In other food news, I've just finished eating a free box of porridge that I got from Graze. Like their other stuff, it was tasty but not something I could afford on a regular basis. The good news is that I've got some codes for free boxes. If you've never had a Graze box before and want a free one, or if you've had a Graze box before and want a free box of breakfast, then hit me up and I'll see what I can do.