Posted by

Janine

on 24 Mar 2013 in blog
I'm back! Hi, internet!
Finally, I'm all unpacked and settled into my new flat, which I'm enjoying immensely. Photographs of the new digs will come soon, but first I want to share with you one of the things I've been doing in all this time.
At the beginning of March, Steve and Heather got married! We all went down to the west country for the wedding.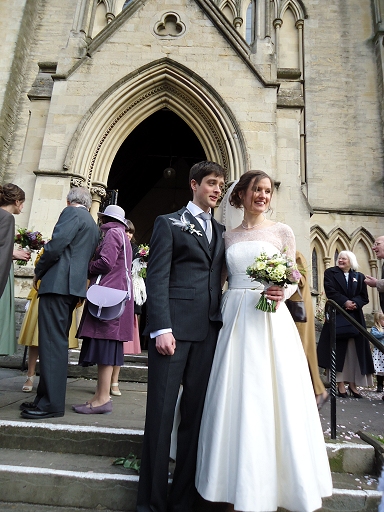 It's embarrassing that this is the best photo I have of the happy couple. Sorry, guys!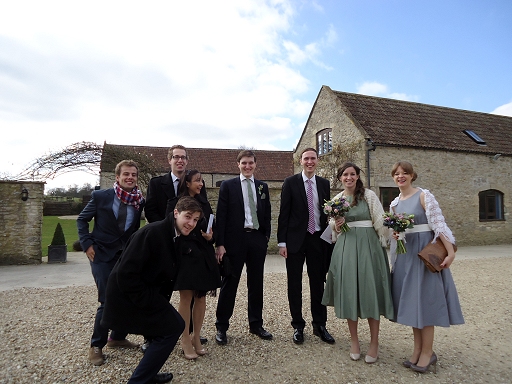 Here's the rest of the gang outside the reception venue. Left to right: Keith, Tom, Linda, James, Nick, Eppa, Natalie. Crouching in front: Tim.
Eppa and Natalie were bridesmaids. Their dresses were handmade (as was Heather's) by one of Heather's friends. Very impressive and very pretty. I loved the colours too. The whole wedding had a very vintage feel, which was lovely.
This is also a good point to say how lucky Steve and Heather were with the weather! It was sunny all day and I was never cold in any of the venues. It was a minor 'nice-weather' blip amongst all the cold and snow we've been having. Spring? Where are you???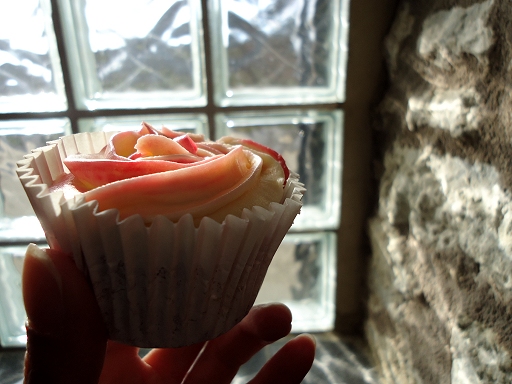 Instead of a big wedding cake, there were lots of little cupcakes, all made by one of Steve's very-talented sisters.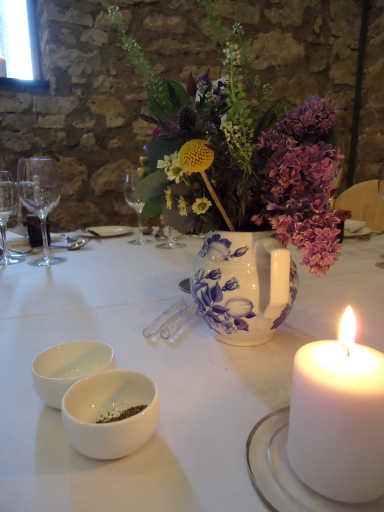 The table settings were gorgeous. I mentioned the vintage theme, right?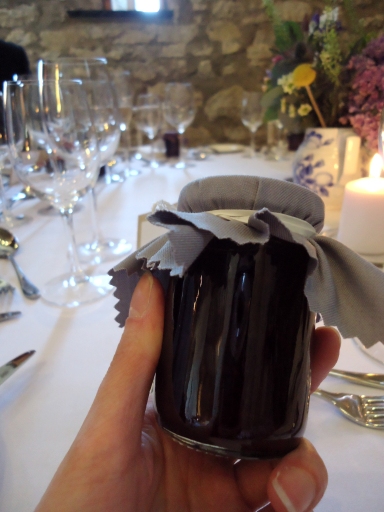 But, even more excitingly, the place names were attached to tiny jars of jam! Apple and blackberry and home-made by Heather's Dad, I can attest to how tasty it is because I had some on my English muffin for breakfast this morning.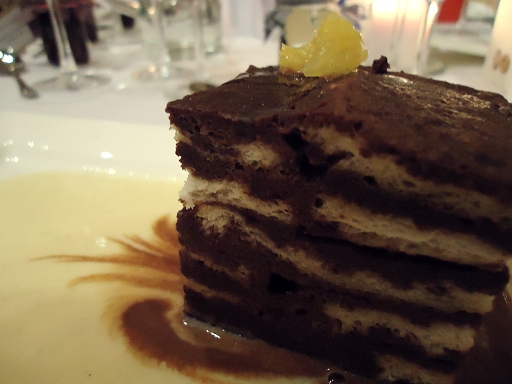 They fed us well during the day, including a very nice cheese and biscuit buffet in the evening, but a special mention goes to dessert. It was a chocolate-orange bread and butter pudding and it was super nice.
All in all a lovely day.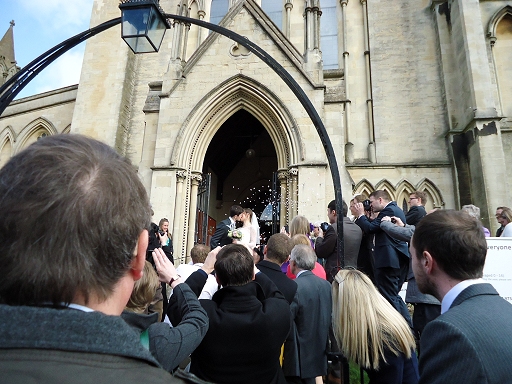 Congratulations, guys!