Posted by

Janine

on 03 Apr 2013 in blog
As promised, here are photos of my new place. It's not large, as you can see, but I like to think that makes it cozy.
Bed/living room. I <3 my new sofa.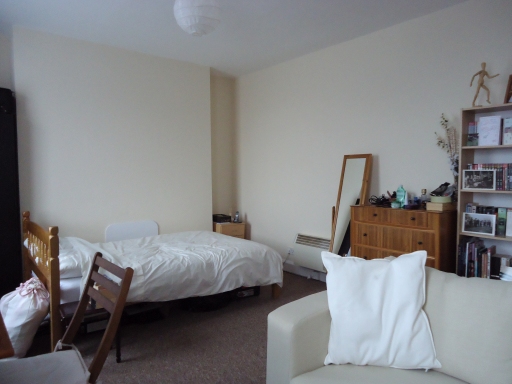 Bed/living room. I told you it wasn't big.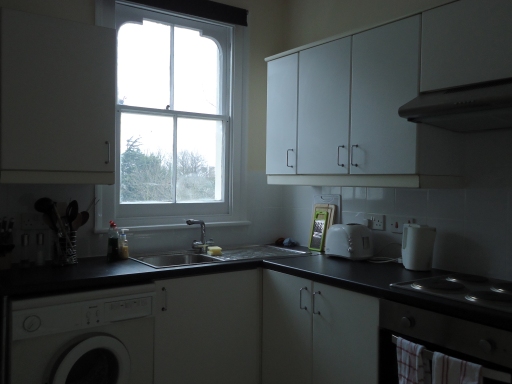 The kitchen is a pretty decent size though. I've been having lots of fun in it already. (Pictures coming later.)
Bathroom.
And if you were wondering why the light looks so watery and pathetic in these photos. Well. I took the photos a couple of weeks ago and the garden looked like this at the time.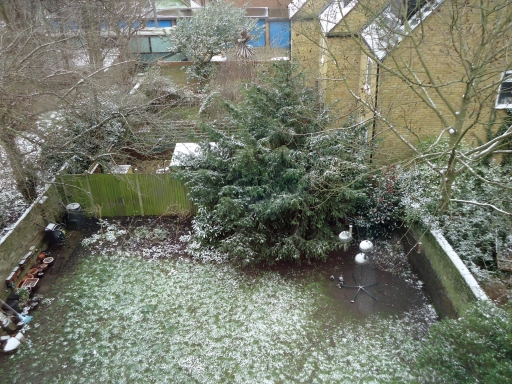 Not that it's gotten much warmer since! Spring, where are you? ;_;
11 comments
Cupboards are better than shelves! They are nice-looking cupboards, too, so there's that. You can just write "SHOO CLOZIT" on a note card with an arrow and tape it to the wall next to your opened kitchen window for the Americans, if you ever decide to vacate for a taping of House Hunters.
(Don't worry about e-mails, ever. I am literally the last person on earth who e-mails instead of using Facebook, so I have no right to demand punctuality of anyone anyway.)
(Also that was supposed to say "my first solo apartment," also, but I suppose it doesn't matter.)
I wish I could have a shoe closet in my kitchen, but, unfortunately, the kitchen has no drawers! Only cupboards. (Who's heard of a kitchen with no drawers? Madness! Whoever put the kitchen in must have been having an off day.)
Thanks though! I'm excited to be living here. Not sure how long I can afford it for but I'll make the most of it while I've got it.
(I was meant to write you an email this evening, but I got distracted by fishcakes. Whoops. I'll try to get on it tomorrow <3)
It looks great! That's a good bathroom, and a really nice-looking kitchen, too. And a backyard! With grass! Now you'll have a place to go next winter to build a snowman and stop global warming. Wow, I'm impressed. The people who go on House Hunters International would pay $9,000,000 for that apartment, especially if you pulled one of your kitchen drawers part of the way out and called it a "shoe closet."
(My first apartment was a basement, we'll not talk about it.)
You guys are right social media junkies.
Thanks. It's a good window.
Apologies for the lack of a like button, Jim, but it's good to see you thinking outside of the box.
Thank god for the nexus 4 Jim!
A bit random, but I like your kitchen window!