Posted by

Janine

on 19 Jan 2013 in blog
First food post of the year. Woo!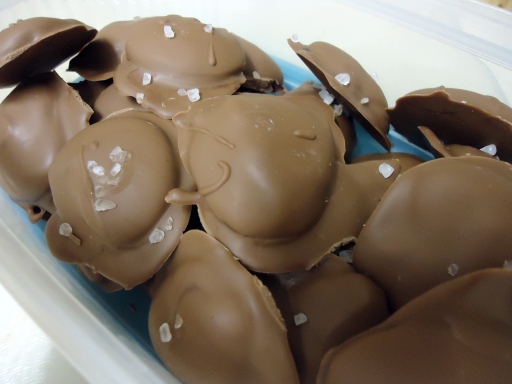 Salted caramels (recipe taken from my parents' Christmas TV guide)
Well, shape-wise, these were supposed to be balls. What I got instead was mini cow-pats. The context: immediately before making these I had just completely burned another set of sweets I was trying to make, so I was rather terrified when starting out. This means that I don't think I heated my caramel high enough, making it gloopy and not good for rolling into ball shapes. Also, I say caramels, but there was so much chocolate in the middle of them that they pretty much came out like chocolate truffles. The taste wasn't bad but, God, I put salt granules on top instead of salt flakes and they ended up being very salty. Almost sickeningly so. Merry Christmas.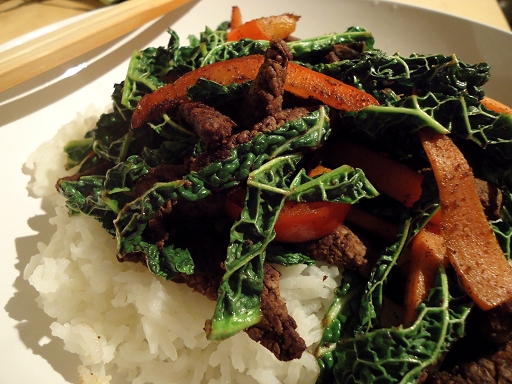 Chinese beef stir fry with rice
This was ok, but to be honest, the normal beef stir fry I make without following a recipe is nicer than this. The amount of Chinese five spice made it very dry and it could have done with some more soy sauce and a few onions too. I didn't use wild rice though; maybe that would have made it all better. Maybe.
Parmesan fish fingers
This was fun. I have never breaded anything before; I feel like I've learned a new skill. I couldn't find white fish, so I used salmon instead, and I couldn't find pre-made dried breadcrumbs either, so I made some of my own using the only bread I had to hand, which was granary. Taste-wise, they were slightly rich and the Parmesan was hardly noticeable; this may be down to the salmon. But in terms of texture, they were so crunchy and nice! I had been worried that my breadcrumbs wouldn't work, so I was very chuffed when they did.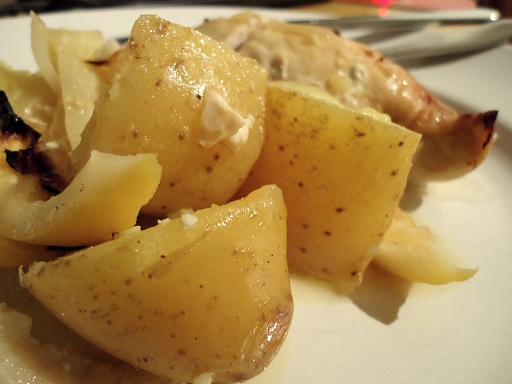 Lemon chicken bake
My chicken took about 30 minutes longer to cook in the oven than the recipe said it would. When the recipe says 'baking dish' I think it means 'roasting tray' because I had my stuff in a dish but everything was so piled on top of each other that they took longer to cook. I used slightly larger potatoes than Charlotte potatoes so I tried to cut them small, and I couldn't find bay leaves or fennel seeds at all so I had to do without. All in all, this is a very disappointing dish. It may be due to the lack of herbs but maybe not. I found it far too tart and lemony. Not disgusting, but nothing to write home about either.