Posted by

Janine

on 27 May 2013 in blog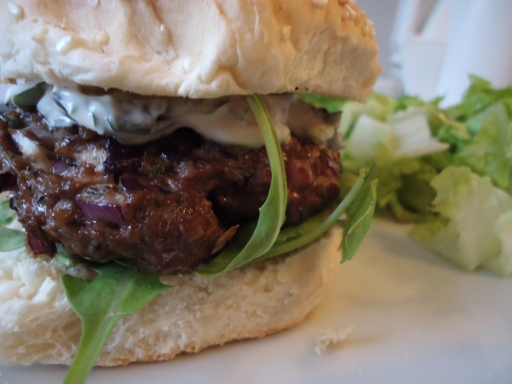 Italian burger bang
I ate these in normal sesame seed buns rather than ciabatta rolls because that's what I had in the freezer, and I grilled the burgers for longer than suggested because I like mine well done. Taste-wise, these burgers were confused. They tasted nice, yes, but there were so many different herbs and flavours in the meat and the garnishes that it all came out being a bit of a jumble. So, yes, nice, but could do with being toned-down a bit.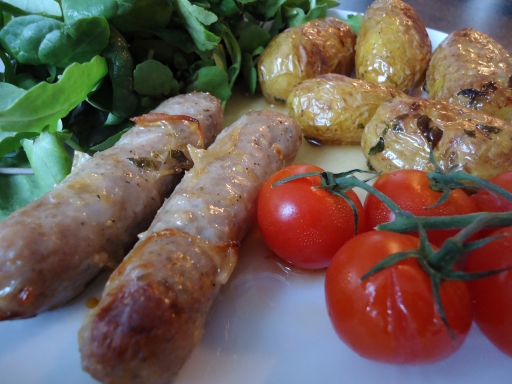 Piri piri style sausage
I thought these might have been a bit too spicy for my liking but I was wrong. They were mild and sweet and tasty. A success!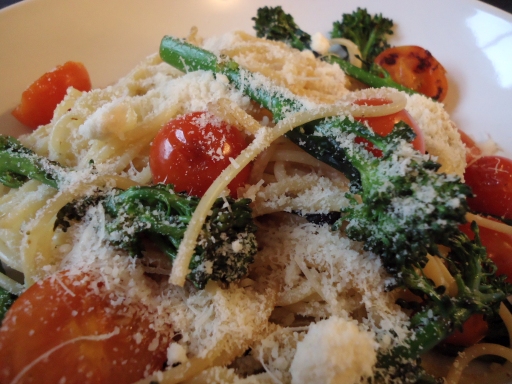 Broccoli, chilli and tomato spaghetti
This came out rather boring and, maybe I made an error in the cooking somewhere, but rather dry too. I want some sauce!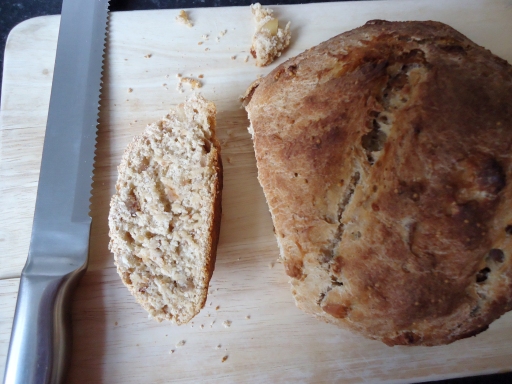 Fig and hazelnut breakfast bread (recipe from Mother's Little Book of Home-Baked Treats)
This is the first thing I've made from this book that I've not been very impressed with. One part is my fault. Rather than buying new yeast, I was lazy and used my old stuff, which meant that the dough didn't rise very well at all. The main problem though, and I don't think it was to do with the yeast, is that this bread was too sweet for my tastes. The figs were sweet enough on their own, let alone with extra sugar added too. I've since found that the best way for me too eat this bread is toasted and dry. The addition of butter spread on top (or cream cheese like the book suggests) makes it too rich for me to handle.