Posted by

Janine

on 27 Oct 2013 in blog
Guys. You may have noticed that I've not been blogging much recently.
I'm currently doing a part-time distance-learning course and trying to fit it around my full-time work. Needless to say, I have very little time for anything else. (Not even cooking fun stuff. I miss it so much *sob*)
The good news is that the course is only until the beginning of January, so if I don't make it back on here in 2013, you'll be sure to see me in 2014, along with lots of excitement and jabbering about the new series of Sherlock (which I'm assuming will air about that time).
In other news, I was watching The Great British Bake Off recently (one of my few weekly treats while it lasted) and this happened.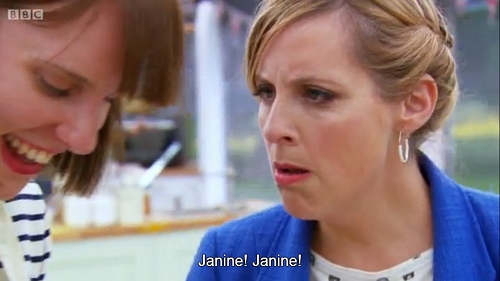 WHAT