Posted by

Janine

on 02 Jul 2013 in blog
I hope the weather has been nice where you are! Here, it's been mixed. Sometimes cold, sometimes windy, sometimes rainy, oftentimes muggy, and always with a high pollen count (just in case you like a bit of mucous with your summer).
This weekend though. This weekend the weather was gorgeous! Sunny and just the right temperature. If only it could stay like that always, rather than get all cloudy and rainy like today.
Still, good weather or not, I have been gallivanting around and trying to enjoy summer (and sneezing lots along the way. Seriously, what is up with the pollen count this year?)
Contents
1. Victorian cemeteries
2. Norfolk broads
3. Stuffed animals
4. Sunny picnics
5. Television
***
1. Victorian cemeteries
I visited an old Victorian cemetery with James and Eppa a couple of weeks ago. It stopped being well-tended some time in the late-20th Century so now it's really overgrown with the headstones listing all over the place. Probably not what the first people to be interred there imagined would happen to their graves, but it does add wonderfully to the Gothic feel of the place.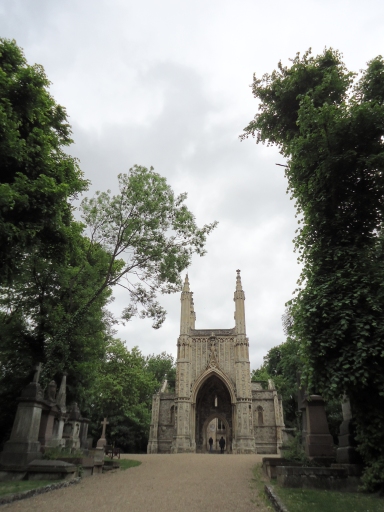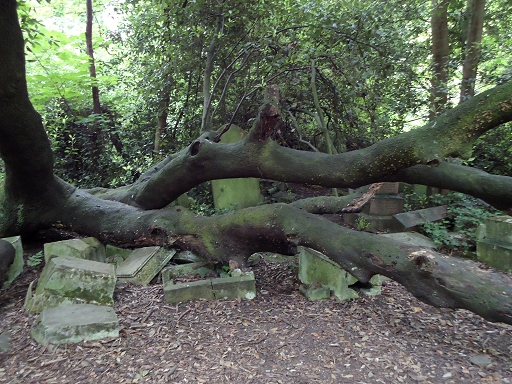 ***
2. Norfolk broads
After that, I went to visit Theresa and Colin and their 16 month-old daughter, Rosie. They live in a village on the Norfolk broads and the place is so pretty and peaceful!
We spent the weekend playing with Rosie (I was on drawing, pushing the ride-on toy car, and Winnie-the-Pooh duty), having a barbecue, and visiting model railways.
Oh yeah, and walking along the waterside.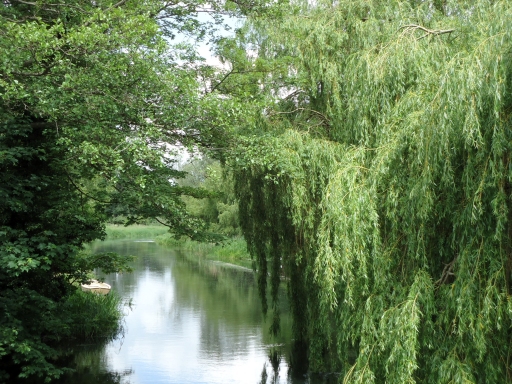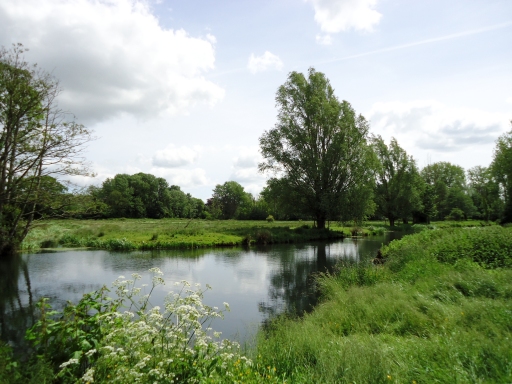 ***
3. Stuffed animals
The week after, I went with my parents and my Nan to go visit a museum full of stuffed animals.
It's a fascinating place. I love learning about evolution, so being able to compare the different species was great. But as the stuffed animals are all about 100 years old, we got to learn a bit about the way people saw animals and museums back then too.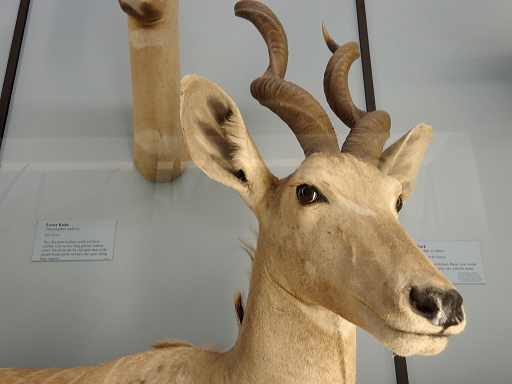 Antelope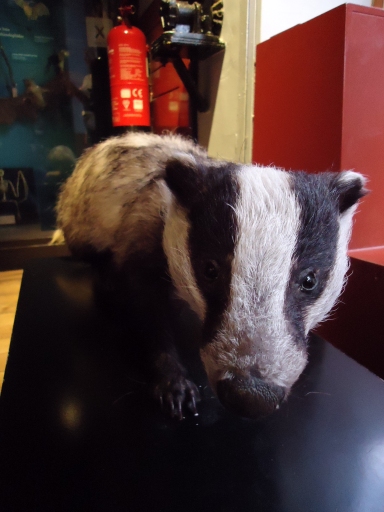 Badger
Lion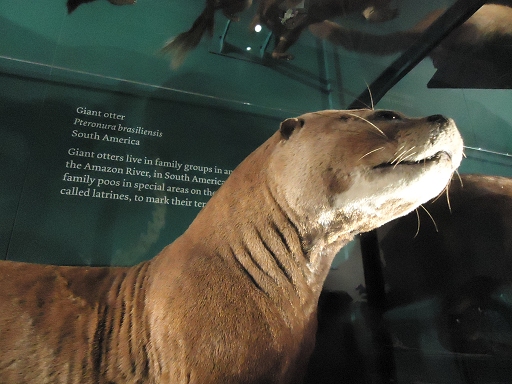 Benedict Cumberbatch
***
4. Sunny picnics
This weekend, Susan, Helen and I took advantage of the nice weather and went for a picnic.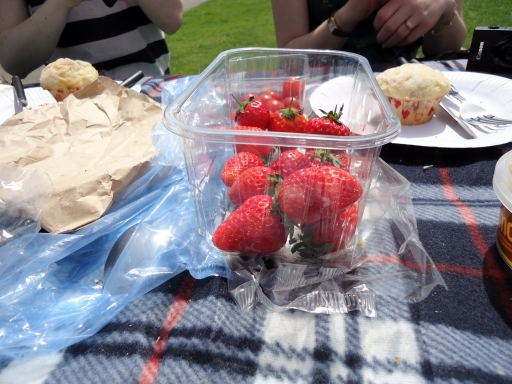 I love strawberry season. These strawberries were from Kent and were so sweet and juicy. I stuffed my face with as many as I could manage.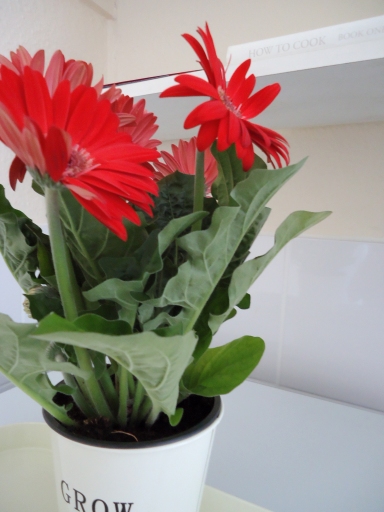 And Susan gave me a belated house-warming present! Very bright a cheerful. I hope I can keep this one alive, unlike all the other plants that have been entrusted into my care over the years. (Even my long-lived poinsettia is looking a bit ill these days.)
***
5. Television
I've been watching a lot of TV series recently, and not one of them is a cooking programme! What's happened to me?
Horrible Histories
The internet tells me this is going to be the last series of Horrible Histories. How sad! It honestly is one of my favourite shows. What can be better than history and jokes? In particular, the songs this series have been great. My favourites:
Vikingland
Charles Dickens
Marcus Licinius Crassus
The Time Traveller's Guide to Elizabethan England
This documentary series was so fascinating! The presenter, Ian Mortimer, has written a book of the same name that I'm hoping to read soon. (I read his earlier book, The Time Traveller's Guider to Medieval England, last year and it quickly became one of my favourite non-fiction books.) What makes this show so interesting is that it pretends that you are going to visit Elizabethan England and tells you what to do, what to eat, what to wear, where to stay and what to expect (all very every-day kind of stuff so very relatable). I really enjoyed trying to imagine myself in the Elizabethan mindset. Fun fact! Most people in Elizabethan England had never heard of William Shakespeare. And how would they have heard of him if only the folks in London could go see his shows at the theatre?
I just loved this show. Can't wait to get my grubby paws on the book.
Rise of the Continents
And another good documentary series! I started watching this on a whim but it's turned out to be really fascinating. Taking each of the continents in turn, it uses the geology and the animals around to show how the continental plates have moved and changed over time. If you know almost nothing about geology, like me, you'll find it really interesting. Fun fact! It's not Antarctica's location but the seas swirling around it that make it so cold. When it was still attached to Australia, and so the sea currents around the land mass were different, it was lush and wooded.
Ahhh! Things in the past were different to how they are now! I can't get enough of this stuff!
Girls
Thanks to Eppa for letting me borrow her DVD. I'm halfway through the series now. Personally, I would class it as a comedy-drama rather than a pure comedy, because the laughs are thin on the ground. It works well as a comedy-drama though and has more of a feeling of reality to it than a lot of dramas do (see: characters living in believably tiny New York-sized apartments). Ok, and they might be thin on the ground, but I did laugh at the jokes too.