Posted by

Janine

on 28 Jul 2013 in blog
Things have been rather exciting around here because it was my birthday this week! Unfortunately I've also had a bad cold, but I enjoyed the parts where I wasn't feverish or hacking up half a lung (actually, to be fair, the feverish parts were quite good too; feeling cold and getting goosebumps on a day when it's 32°C outside is kinda pleasant).
So, firstly, Steve and Heather and Nick came to London and then with James and Eppa we all went out to eat BBQ ribs in Hoxton.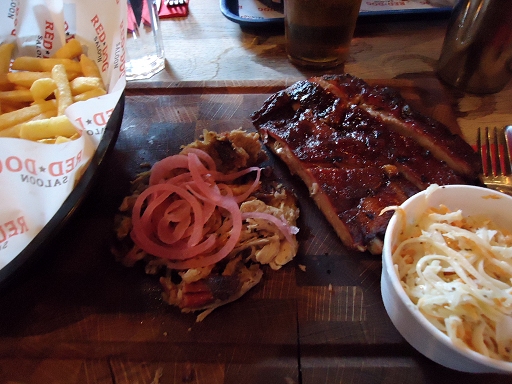 Man, I've wanted to eat ribs again ever since I had them in New York. I went for the pulled pork and the ribs here. They were nice, but not quite as nice as the NYC ones. Expensive too, but the portion was so large that it managed to feed me for two whole days. Good work.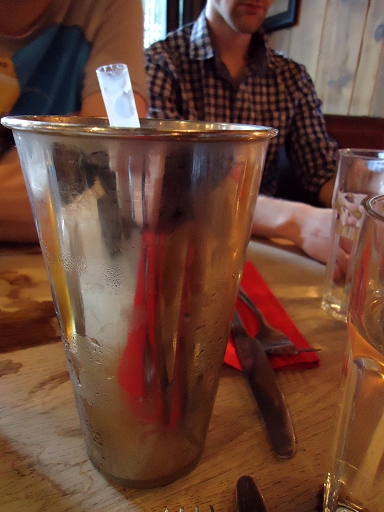 My milkshake was jolly nice though. It was basically a load of ice-cream in a bucket, and for a boiling hot day it was lovely.
A few days later my parents came to visit and we went for a wander around Greenwich. We got there quite late so most of the museums and things were closing, but it's a pretty place to walk around regardless.
First we saw the Cutty Sark.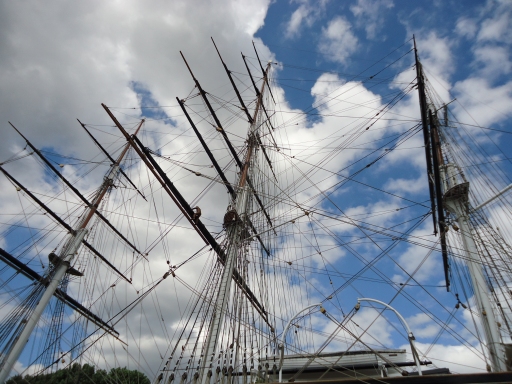 Then the Old Royal Naval College.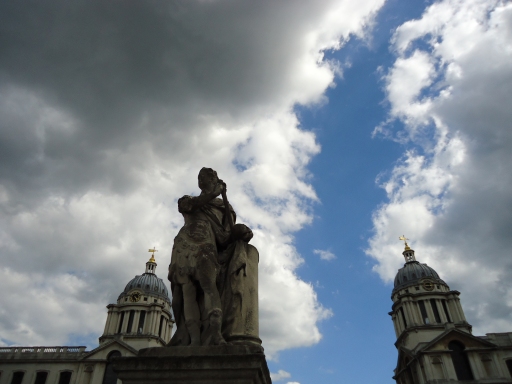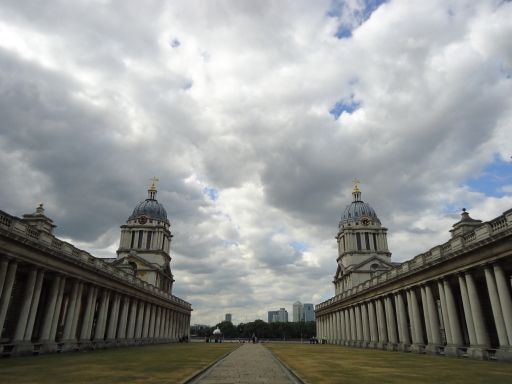 Then the National Maritime Museum.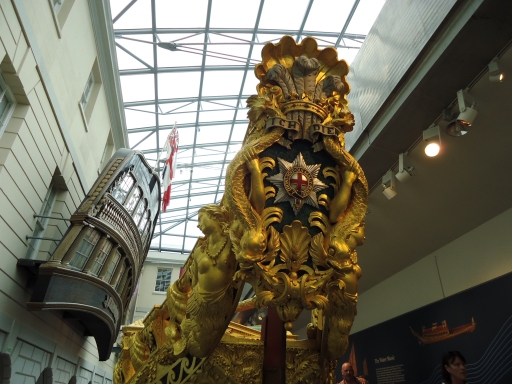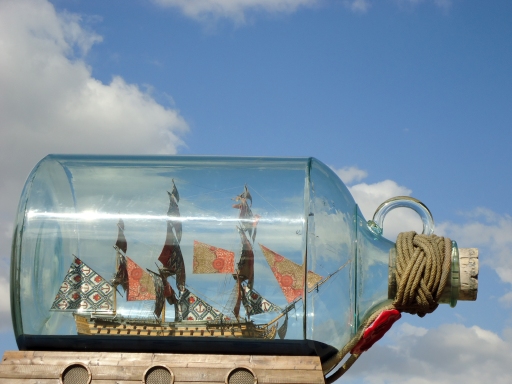 And finally we went up into Greenwich Park to see the view across to Canary Wharf.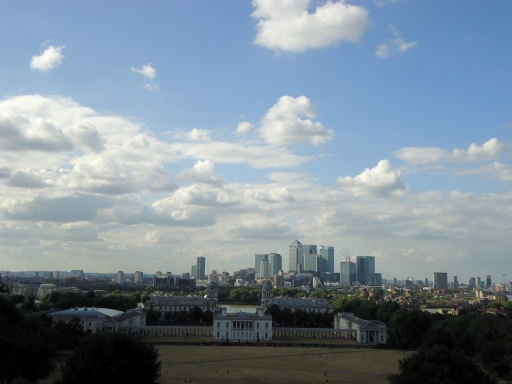 All in all it was a nice day and my cold was stating to wear off by that point too. Score!
Not to mention, everyone has been so nice sending cards and presents! Thank you, guys!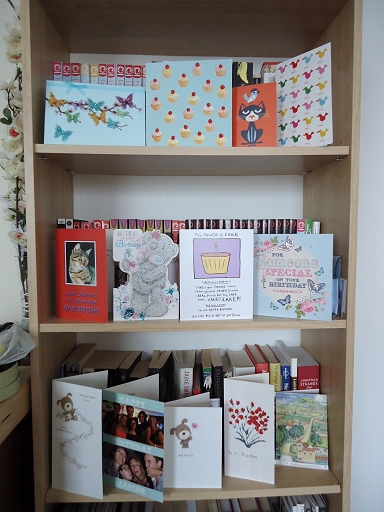 A selection of my cards. Very impressed with the Moonpig card from Sam and Gemma, showcasing photos that we'd only taken a few days beforehand. So on-the-ball!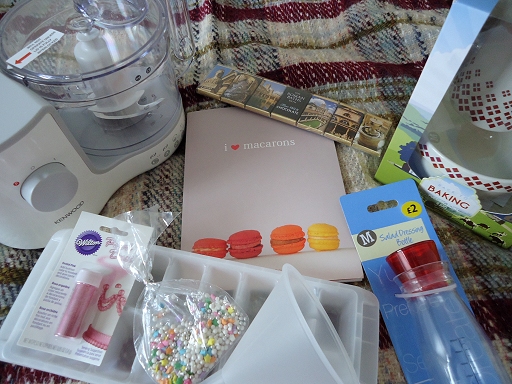 Cookery/food presents. (I've actually had the food processor for a few weeks now, but I've been keeping quiet about it ohohoho.)
The macaron recipe book is from Mariya and I am so excited to try it out. All going well, I'll attempt my first batch of macarons next weekend. Pictures to come later I'm sure.
Oh, and a special shout-out goes to James and Eppa for getting me the picnic blanket. I now have everything I need to be a fully-functioning adult. Hooray!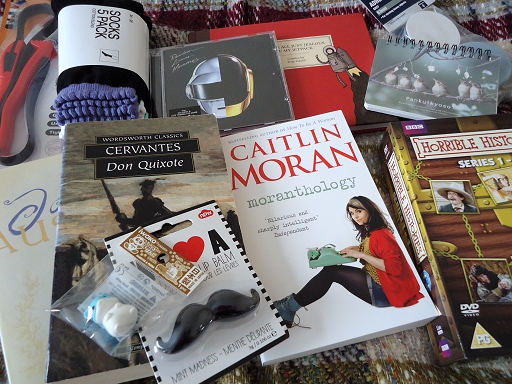 Other presents. The Horrible Histories box set is from Nick. Aaa! I haven't seen series one or two before so I can't wait to get my teeth into them (especially now that the last ever Horrible Histories series has finished showing on TV D:)
I asked my parents for Moranthology. I've been champing at the bit for the last year to read this book. Caitlin Moran is so funny; I am a mega fan.
And thanks to Steve and Heather for the book of Tom Gauld comics! I've just finished devouring all of them.
Other things I can't wait to get my chops around? Adorable moustache-shaped lip balm from Maryia and new Daft Punk album from my parents :D :D
Thanks again, everyone! I hope your weeks have been as lovely as mine!