Posted by

Janine

on 25 Jun 2019 in blog
At the end of May I went on holiday to Scotland.
The first stop was Edinburgh. I travelled up with Helen and John and their kids, and then Emma, Mitch and their kids drove up to meet us. We stayed in a really big Airbnb flat in the New Town. The flat itself was really nice. Here are some pictures.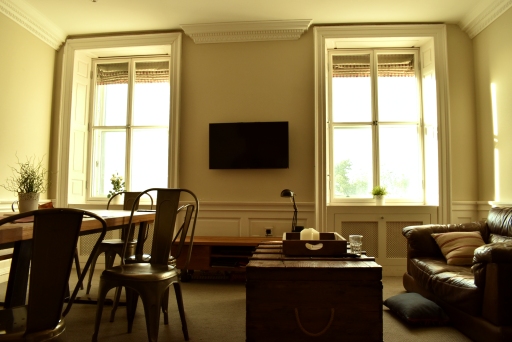 Despite the flat being nice, the stairwell of the building looked a) really dilapidated and b) had so so many steps to climb. When we first entered the building we had no idea what to think! Thankfully the flat was nice inside.
We were in Edinburgh for Susan and Adam's wedding, which was really lovely and had some great food. The wedding also had a ceilidh, which was both fun to watch and fun to dance in. We were exhausted at the end of it though.
After the wedding, Emma, Mitch, Helen and John all went back home. I hung around Edinburgh for a few hours (stopping to watch the "Tolkien" film while I was at it) and then I met my parents, who had travelled up on the train. Together we went to Airbnb number two, which was also in the New Town, and also in a flat with a tall, dilapidated stairwell. (These stairwells are so interesting to me. It looks like these early-19th Century buildings were all purpose-built as apartments. In other British cities, most 19th Century blocks of flats were once single homes that have since been converted to flats, so the stairwells are more plush, having once been inside someone's home. The bare, echo-y stairwells of Edinburgh reminded me more of buildings I've seen on the continent. Is this somehow related to the tenement situation that was in Edinburgh before the New Town was built?)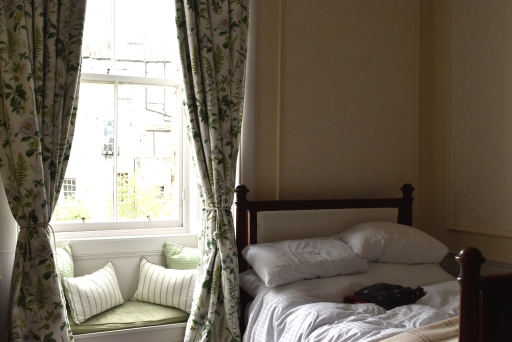 My room in Airbnb 2. The bed wasn't nearly as comfy as Airbnb 1.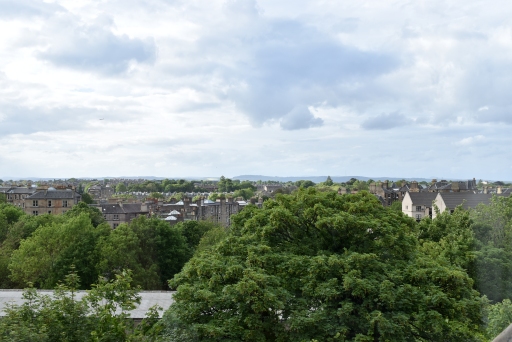 The view from the living room was rather lovely though.
My parents and I spent our time in Edinburgh walking around and learning about the history of the Old Town. It's a very pretty place.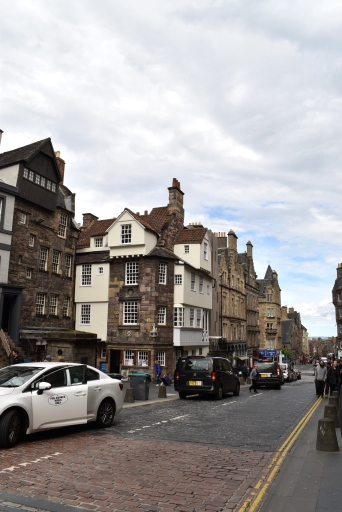 The Royal Mile.
A close-up of the sundial on John Knox House.
Most of the buildings in the Old Town are now 19th Century, but the street pattern they're built on is very old and very steep. Off of the Royal Mile are tonnes of little alleyways called closes. I loved them.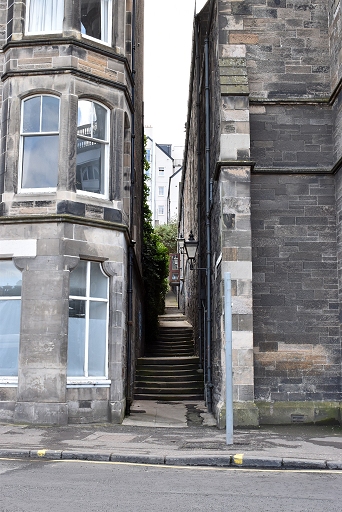 Here is a typical close, seen looking up towards the Royal Mile.
Some buildings must have been older than the 19th Century though, because I came across some old plaques.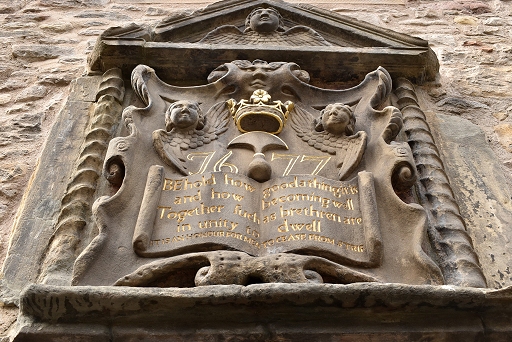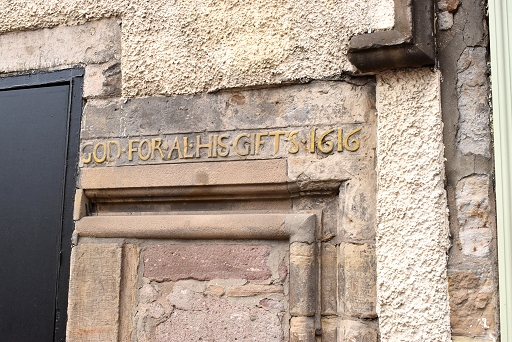 The Old Town historically used to be two separate towns. Within the city walls was Edinburgh, and outside of the city walls, between Edinburgh and Holyrood Abbey (later Holyrood Palace), was Canongate.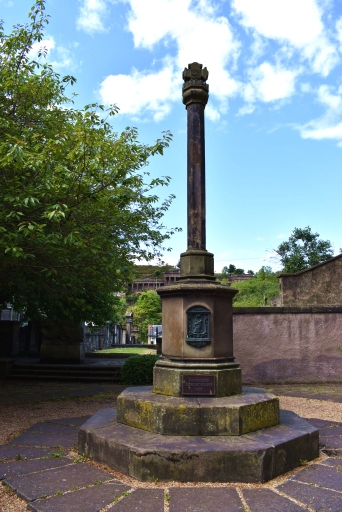 Here is the Mercat Cross of Canongate.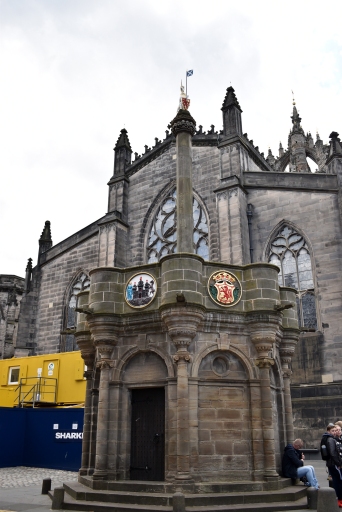 And here is the Mercat Cross of Edinburgh.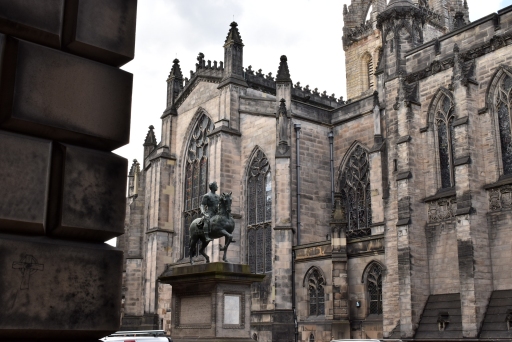 The Mercat Cross of Edinburgh stands outside St Giles' Cathedral. There's also a statue of Charles II outside the Cathedral.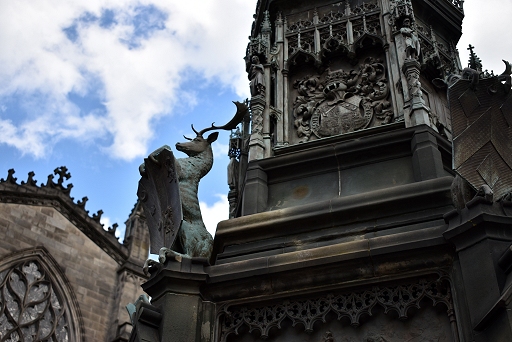 This was outside the Cathedral, but I don't remember what it is. Some statue?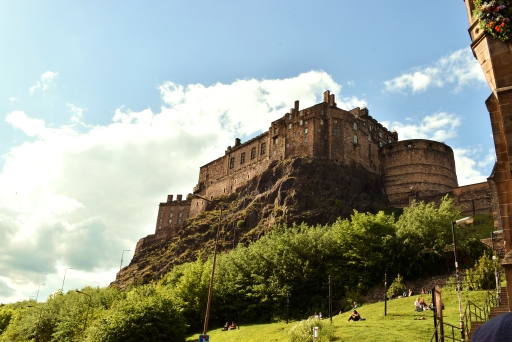 Keep walking up the Royal Mile and you get to Edinburgh Castle.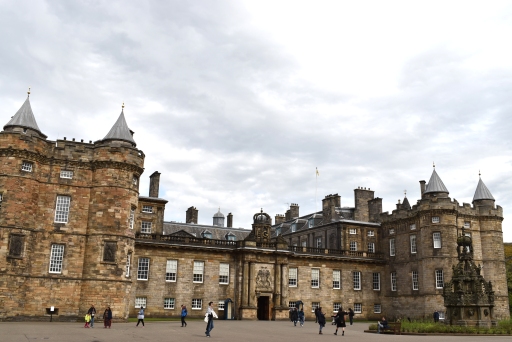 Turn around and walk back down the Royal Mile and you get to Holyrood Palace.
We didn't go in either the castle or the palace (both looked expensive), but we did go into Holyrood Park and had a go at climbing Arthur's Seat.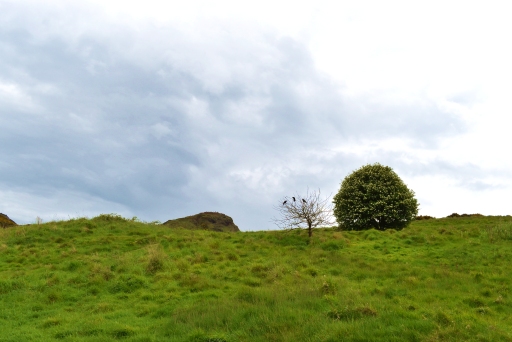 Three crows on a bush with Arthur's Seat behind them. Is this ominous?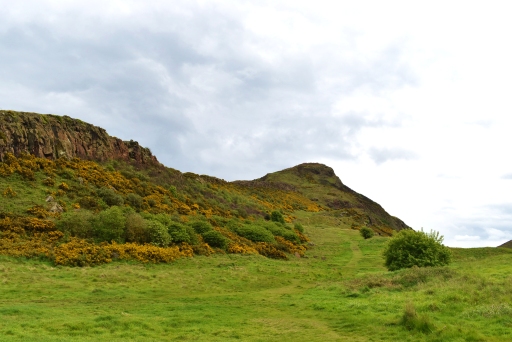 Here is Arthur's Seat in all his glory. Perhaps the crows were an omen, because we didn't manage to climb all the way to the top. We went pretty high, and were only a few feet from the top, but it had turned from a walk into a scramble, and none of us wanted to do that when it had just started raining. (Actually, it rained quite a lot throughout our trip to Scotland. It wasn't warm either; I was in a winter coat and scarf most of the time. Is this normal for May in Scotland or were we just unlucky?)
Still, even if you don't reach the top of Arthur's Seat, you still get to enjoy some good views.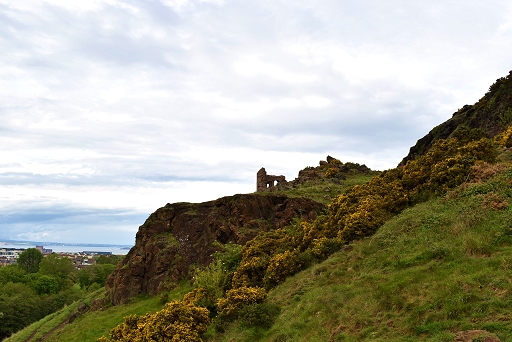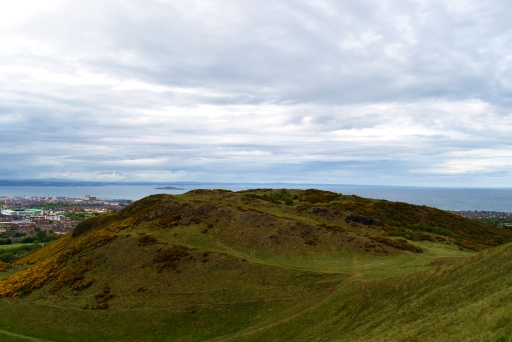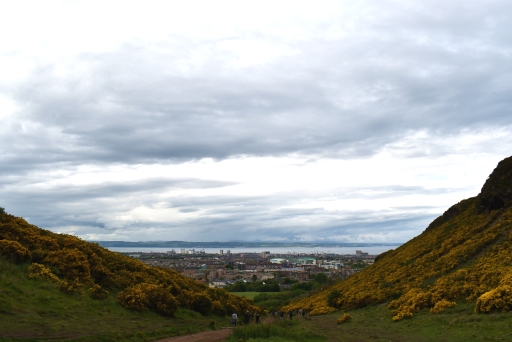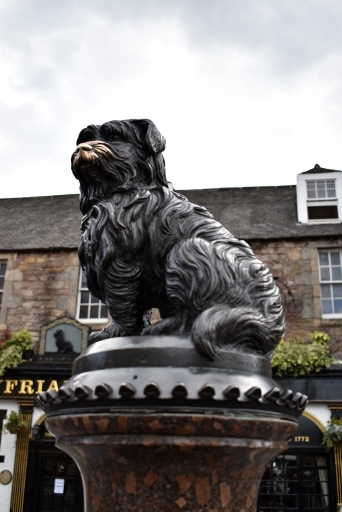 While wandering about the Old Town we came across this statue of famous 19th Century dog Greyfriars Bobby. I love how is nose is shiny from all the people that have touched it (it was too high for me to reach though!) What a good dog.
All in all, I really liked Edinburgh. It's very old and very grand, just as a capital city should be. Yet for all that, it feels like a friendly and welcoming place. The atmosphere is lovely.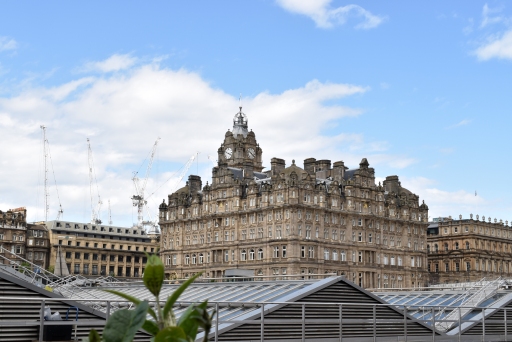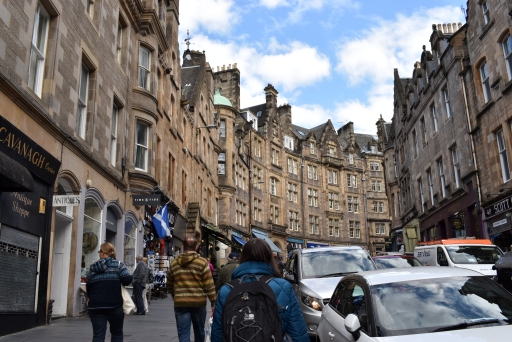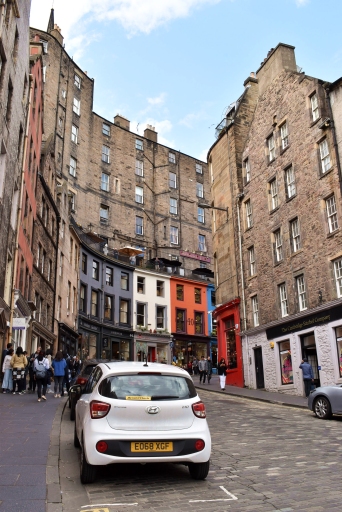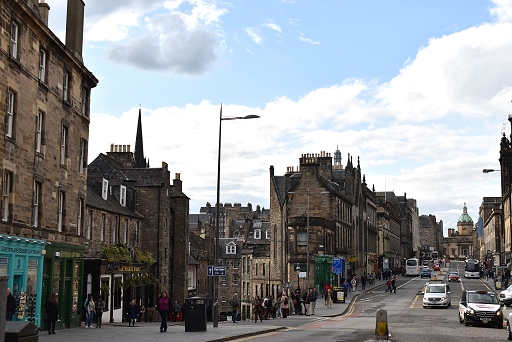 After a few days in Edinburgh my parents and I hopped on a train to Stonehaven and checked into Airbnb 3.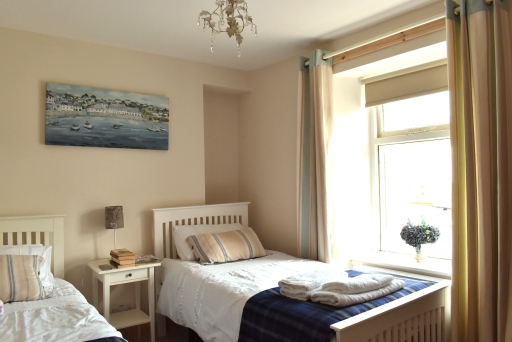 Here's my room.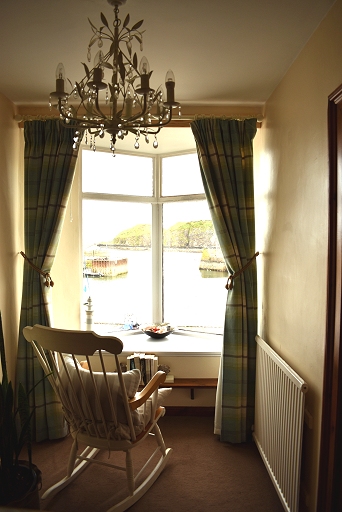 The place we were staying in was right on the harbour, so you got great views. I loved this little nook with a rocking chair and a big window.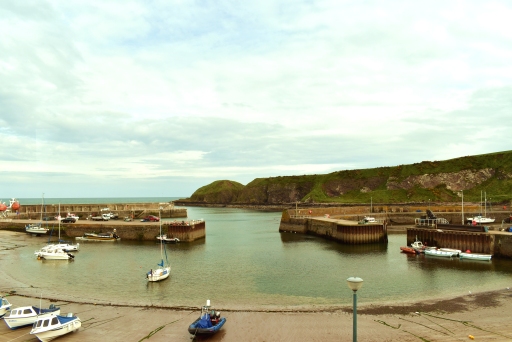 Here is the view from the living room on the top floor. Whenever we were inside we spent most of our time staring out of the window and watching the world go by.
The harbour is just as pretty when you head outside and take a wander round.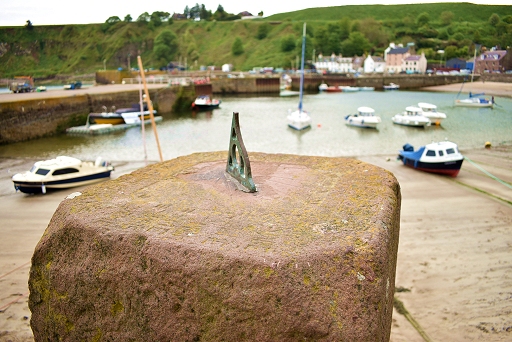 Old sundial.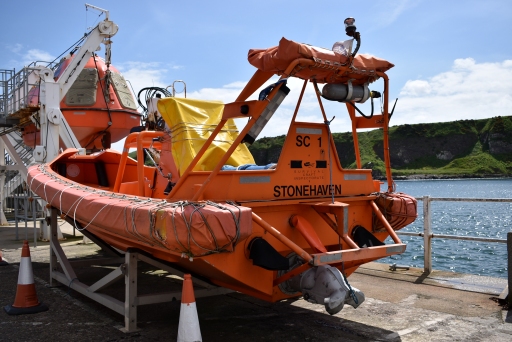 Lifeboat.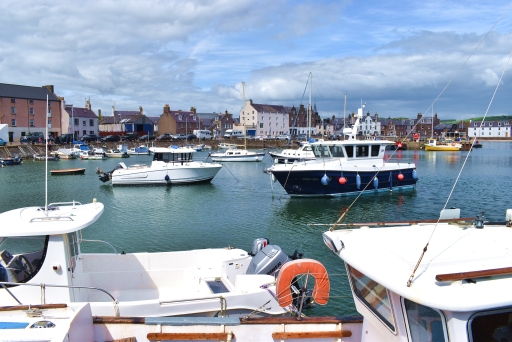 Boats boats boats.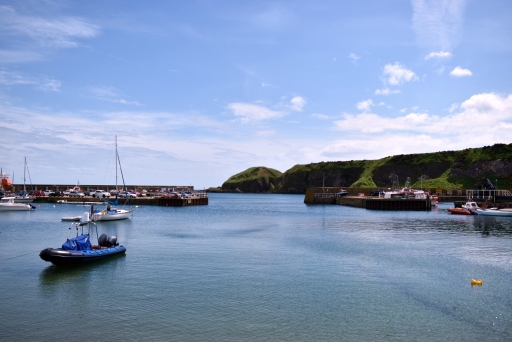 Look at that view.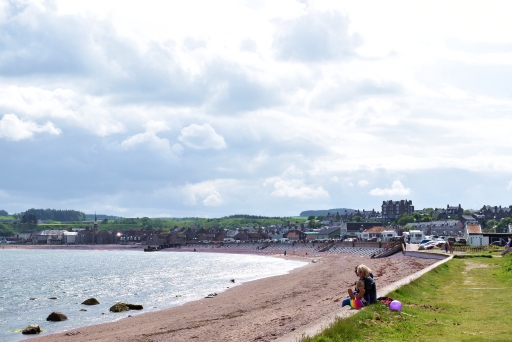 The historic part of Stonehaven is clustered around the harbour. The town was extended in the 19th Century along the beach, which connects the historic town with an equally-historic fishing village called Cowie.
We sat on the beach and had a deep-fried Mars bar. Stonehaven is actually the birthplace of this confection! I wasn't too keen on the thought of it, but I knew I had to try one in its home environment. Turns out, a deep-fried Mars bar is much better than it sounds. It's not disgustingly greasy, like I was worried it would be. Instead you have this really pleasant textual contrast: you've got this hot, melted, gooey, sweet Mars bar, surrounded by really crisp and crunchy batter. I want another one.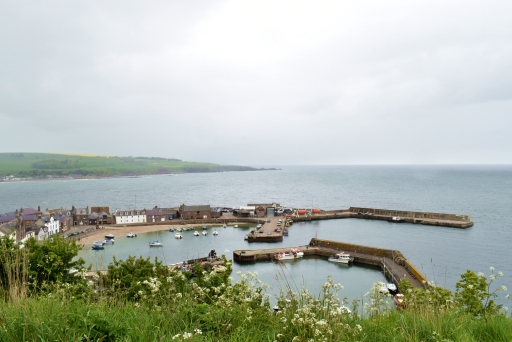 We also took a walk up the hill next to the harbour and went to Dunnottar Castle, which is a gorgeous place.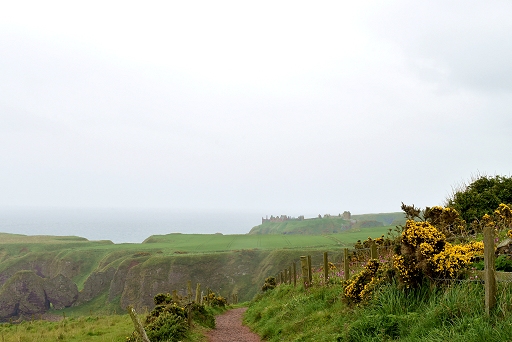 The castle in the distance. This was a bit of a rainy walk. But it was even more rainy on the way back!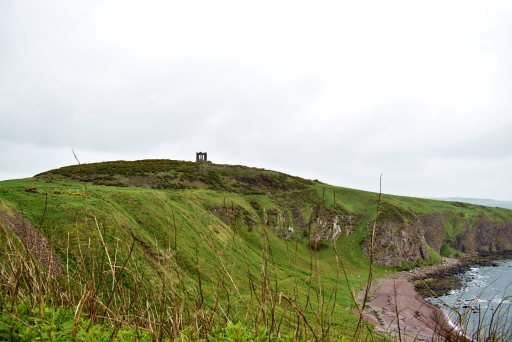 Walking to the castle, you go past the town's war memorial, which is very poignant up on its lone hill.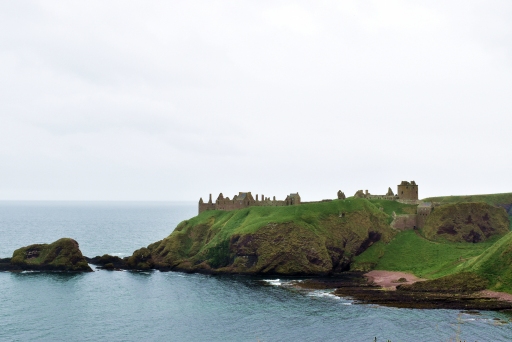 Here's the castle from the side. It's on a promontory out in the sea, which is connected to the mainland by a narrow land-bridge. Stunning! On the right-hand side of this photo you can see the medieval tower house, which is one of the oldest parts of the castle (other than the chapel in the middle of the site). On the left-hand side is the 16th Century palace, which was built more for partying than defence.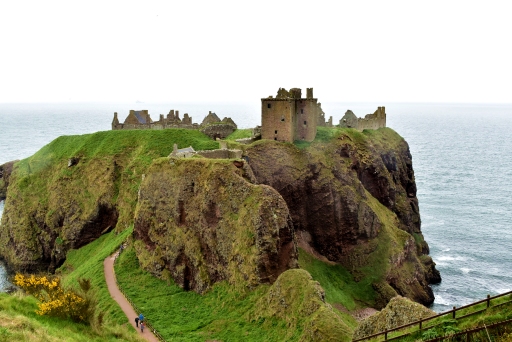 Here you can see the land-bridge between the mainland and the castle (please ignore the raindrops on my camera lens). To get there you have to walk down a lot of steps and then walk back up a lot of steps. How they ever managed to transport provisions to the castle, I don't know.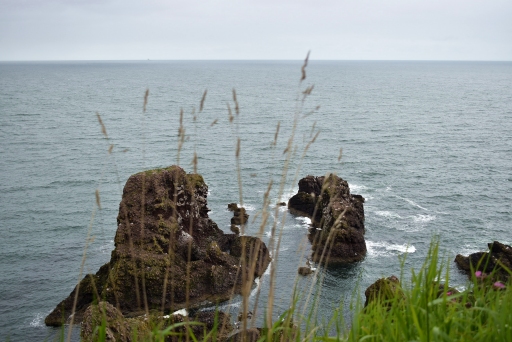 Once you've paid to go in the castle, you get good views out to sea.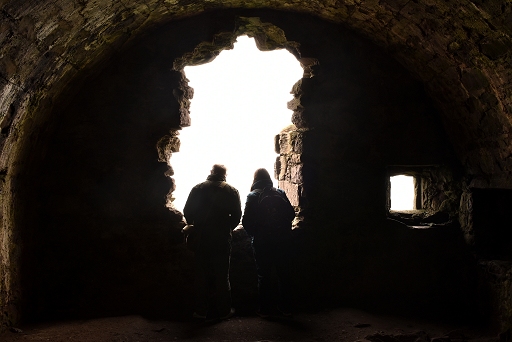 Inside, the castle is pretty ruinous. It's hard to imagine what it would have looked in its heyday.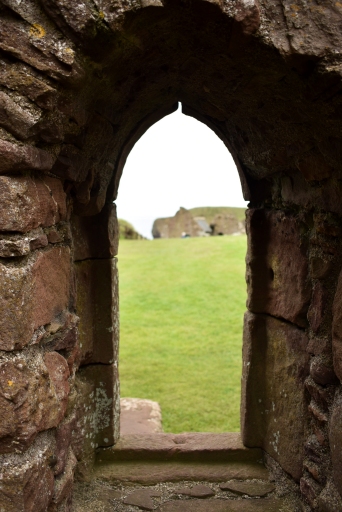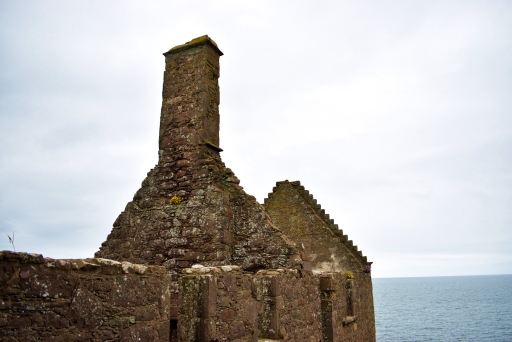 Dunnottar Castle is a beautiful place; I would highly recommend it. Stonehaven was lovely too. After time in Edinburgh, it was really nice to come to a quiet town where the only thing you have to do in the world is to sit back and enjoy the view. If only it had been warmer, it would have been perfect.