Posted by

Janine

on 24 Aug 2010 in blog
Hi o/
I've been meaning to blog for ages, but I've just been so lazy!
It seems that all my mind is able to comprehend at the moment is Sherlock Sherlock Sherlock :D So I've not been very good company.
The final episode, by the way, was wonderful, and just as fast paced and funny as the first. But I shan't spoil you if you haven't seen it yet. And if you haven't, then why not?
The most important thing that I learnt from the final episode, of course, is that THAT COAT comes with A FUR COLLAR ATTACHMENT.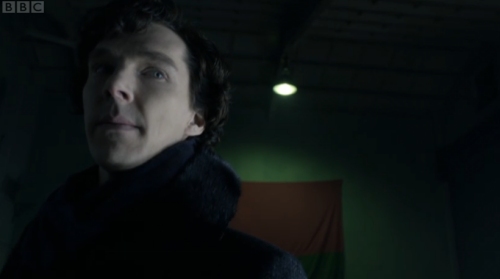 FUR. COLLAR. ATTACHMENT \o/
(In the words of Steve and James, from when I bought my own jacket with a fur collar attachment: That coat is rogering on all cylinders.)
In unrelated news, I really need to remember how awesome Peter Serafinowicz is. He's a very funny man.
Here, have a look at his video about markets.