Posted by

Janine

on 07 Aug 2010 in blog
Table of Contents:
1. More birthday cards!
2. Blenheim Palace
3. Sherlock :DDDDDDD
1.
It was only after I posted the pictures of my wonderful birthday card from Nick, that I received one from Linda. I'm not sure, but I think Linda's might trump Nick's in the vileness beauty stakes.
Take a look: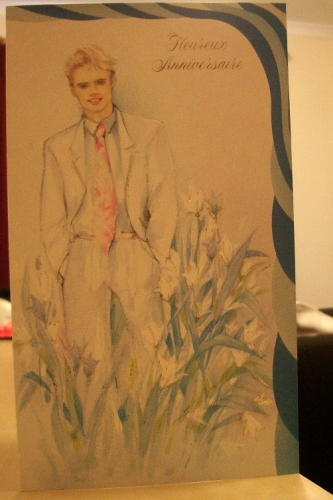 Is it the 1980s all over again??? Because it suddenly feels like it's the 1980s all over again! Words can't even begin to describe this card, nor the horror I felt when I read what Linda had written inside:
...I have bought a batch of these, which you will be receiving in the forthcoming years...
D:
2.
As more birthday fun, I went on a trip to Blenheim Palace with Mariya. We didn't find time to go inside the house, but that doesn't matter, because the gardens were lovely. (It didn't rain on us either! Although you could see it wanted to. And Mariya got to experience the wonders of eating outside in the British summertime, by which I mean: WASPS)
Obligatory photos: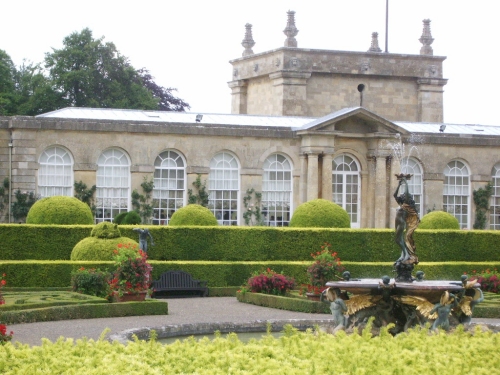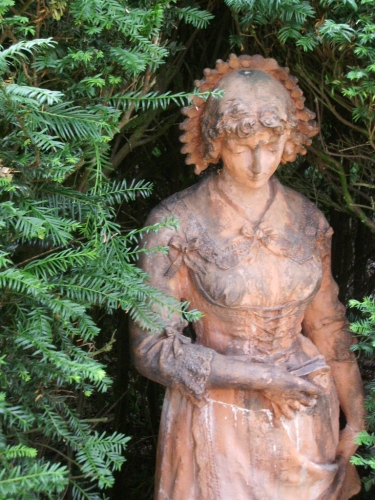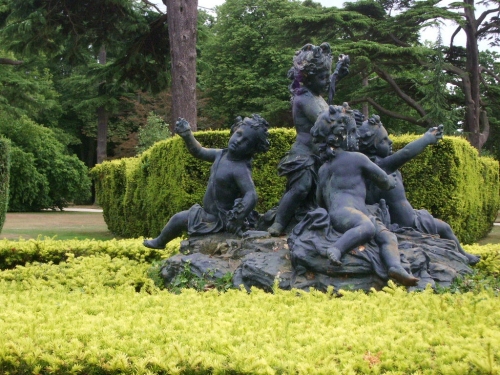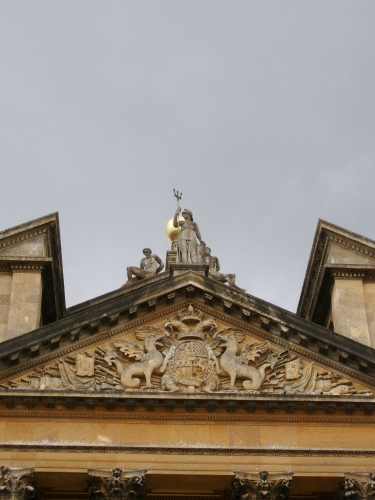 We then went to see the Globe Theatre's touring production of A Midsummer Night's Dream. I'd come across this play at school, when I was 14, and I remember the teacher having to explain to us that it was a comedy - no really! There are jokes in it I swear.
It just goes to show how different it is to see it performed, with good direction and good acting:
Because this production was hilarious! By the end, I could hardly stop laughing. And now I keep boring everyone by regaling them with tales of it. Awesome. Awesome. I AM A FAN OF BOTTOM. Bless him, he's so enthusiastic!
3.
I am still completely and utterly mad for BBC's Sherlock. It's pretty much all I think about these days! I'm not sure I've ever fallen for a fandom this hard and this quick. (I even got a little giddy when I travelled through Baker Street station on the tube the other day.)
And here's the funny thing: the second episode wasn't even very good! But I am still champing at the bit for the final episode. Oh God. I can't wait :D
I've even gone so far as to draw fanart. I don't understand what's come over me.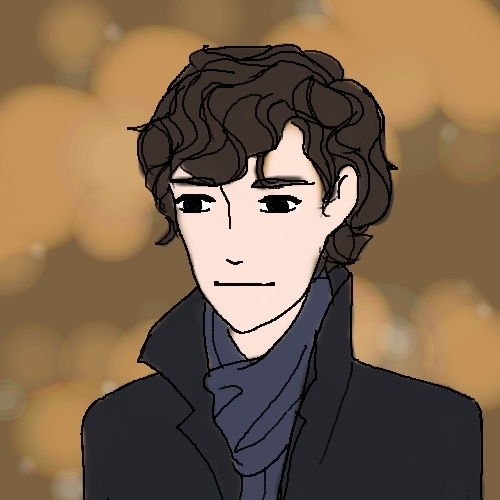 (One day I will use my new tablet to draw something other than a headshot. But not today.)
I am madly in love with Sherlock's wardrobe: the suits, the scarf, the leather gloves, THAT COAT THAT COAT THAT COAT.
They manage to make him look like a Victorian gentleman, while still wearing modern clothes. FFFFF. I wish more people owned coats clothes like that.
Gentlemen of Britain, take heed! Alter your clothing to suit my whims! Please!
Also, one of my favourite parts of the show are the tie-in websites. It's so much fun to see the characters bickering between each other. (I'd link you to show you how wonderful they are, but they're full of spoilers and I am under the impression that everyone in the world will watch this show at some point.)
Also also, I'm revelling in the fact that I'm a fan of a BBC prime-time drama. I can actually talk about it with my colleagues! I get to read articles about it in the Radio Times! Oh glorious day :D
9 comments
What? It's a song by Kelis? But I was just boasting about my lovely stoat smell. Nothing to do with Kelis!
Is this your way of saying you also want to come and see Kelis next month???
So now Linda's car smells like a sexy stoat?
My stoat smell brings all the boys to the yard,
And they're like, 'It's better than yours,'
Damn right, it's better than yours,
I could teach you, but I'd have to get a stoat to die in your car first.
Comment from:
Nick loves stoats
Visitor
I've heard of a Marder-Biss before but never really thought about it what it is. It is basically a stoat bite and is a fairly common occurrance with cars. I just looked it up and they are attracted by the heat from the car. The problems occur when one stoat has put its scent on the car. When another stoat turns it goes wild because of the smell and starts biting things "Marder-Biss" = stoat bite. You better hope the smell of your dead stoat doesn't attract it!!!!
Want to talk about a dead stoat? Then come to my blog! We do that all the time here!
As far as I know, stoats and weasels and ferrets and things like to go down burrows. Maybe it burrowed into your car because the engine was all nice and warm? Sounds lovely.
Did you get rid of it? Or did you stuff it to use as an ornament?
PS there was a dead giant rat in the bonnet of my car!!! it must have been dead for a while because i'd juts come back from a weeks holiday and it reeked. i should have taken a photo but i was too grossed out. Its called a marder in luxembourgish/german. looked this up and its a stoat. do stoats often go in cars? i thought they are busy building dams in rivers?
im not sure why im posting this on jan's blog. didnt feel right to write it in an email…
cactus refurbished their cards section :( i couldnt find anymore. Still, i have some more that you shall be receiving!!!
Linda's card is nice enough, if you're into the 80s, but I doubt it beats the loving warmth of those cats.
Are you aware that Linda hid this selection of cards behind loads of other cards, so that they wouldn't have sold out before she returned a few days later? Because these cards would be such a top seller!