I bet he plays mafia wars
Posted by

Janine

on 20 Jul 2010 in blog
I spent all evening making this. What that says about me, I don't know.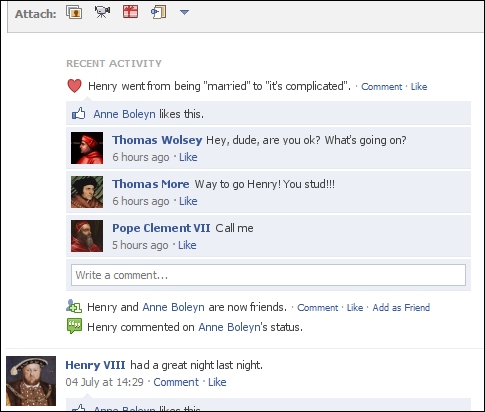 In other news:
I have to thank Auto for pointing me in the direction of this Vampire Weekend remix by Miike Snow.
It's like a burst of euphoria on my eardrums. Oh baby. *heavy breathing*
8 comments
Glad you liked it!
p.s. thanks for the card! It is so beautiful I AM CRYING TEARS OF JOY.
Oh Janny. You and history were made for each other!
V impressed bitch
That's fun too. Have a great time in London! Yes, definitely convince her to go for 2. ;)
I'm off to London this weekend! Not for a specific birthday reason, but because I'm going to be helping Deborah look for a wedding dress for her wedding next year. Should be pretty fun. (Maybe I'll try to persuade her that she needs to buy two dresses!)
yes, it was great to have her here! As for Kouga, considering how slowly she works, she might as well be a zombie.
Hey, any plans for the coming weekend? (wink, wink)
Hooray! (Unless she's a zombie… an artist zombie!!!)
I was looking at the photos of your Mum's visit yesterday. It must have been nice to see her. I hope you both had a good time!
this is brilliant! It also says that you need a new hobby. Btw. new scanalations of Loveless are available on mangafox. The translations are awful, but at least we know that Kouga is still alive.