Sir Walter Raleigh, she's looking at you
posted on Jun 30, 2010 by
Janine
in
blog
Re the conversation I mentioned in my last post:
I decided to draw everyone's favourite monarch.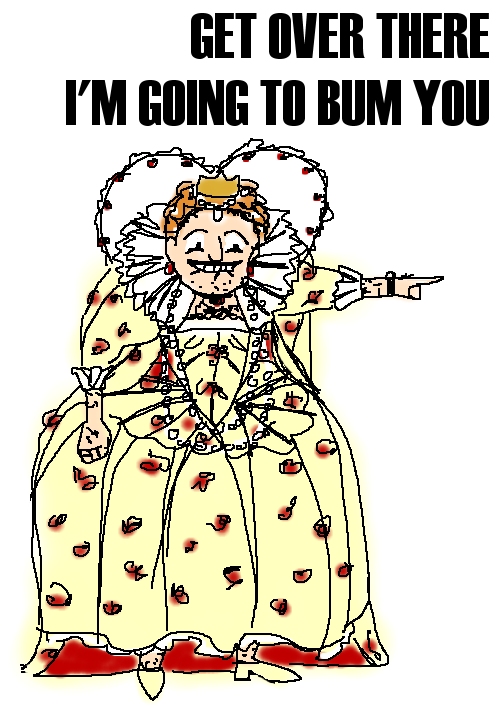 When it comes to running the country, Elizabeth I likes to use the carrot and stick approach.
Both.
At the same time.
Preferably.
4 comments
Hi! It's good to be back! Which reminds me. I really need to put our Bath photos on facebook.
Yay, so good to have you back!!
That's exactly what Sir Walter Raleigh said.