Posted by

Janine

on 16 Dec 2005 in blog
I've just had my last lecture and handed in my last piece of coursework before christmas! And it feels good! It does feel good. We're going out tonight to celebrate...should I be getting ready yet? Hmmm...
I did some super christmas shopping today, my secret santa will be recieving a present, hurrah! I also bought some presents for my family and ohmygod I spent 50 pounds in Habitat! Where does the money go?
I like the bags from habitat though.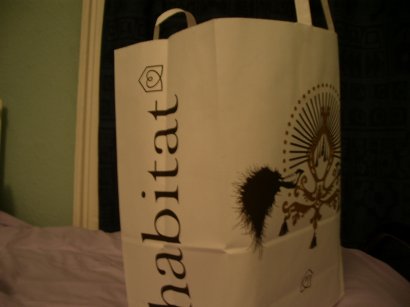 I finally bought some christmas cards and I managed to find the best ones ever. I scanned one of them in and modified it a little; think of it as a virtual christmas greeting from me to you.
And time for some more photo practice: