Posted by

Janine

on 19 Apr 2006 in blog
Hmm. Rome was lots of fun. The best thing about Rome is that it is really warm. Seriously. T-shirt weather <3 (I caught the sun a little though)
We ate so much over the weekend, mostly desserts. I think I spent the whole time on a constant sugar high. It went a bit like:
Biscuits
Croissant
Kinder egg thing
Ice-cream (2 flavours)
Strawberry Easter cake
Ice-cream
Strawberrys and cream
Chocolate Easter cake
Ice-cream (2 flavours)
Strawberry tiramisu
Chocolate Easter cake
Biscuits
Ice-cream (3 flavours)
Profiterole Easter cake
Some chocolate Easter egg
Profiterole Easter cake
Hot chocolate
0_0 In only 4 days too. Jesus.
So Rome is a very pretty place (if you discount their idea of road safety, which is basically non-existant). There are so many small streets ending in piazzas with fountains and extravagant churches.
Photos!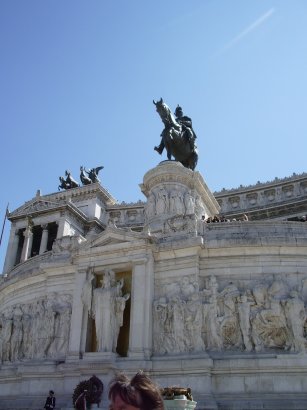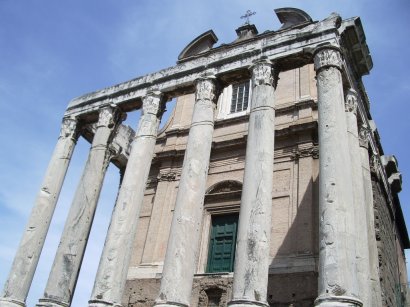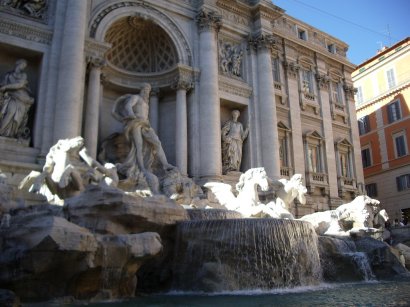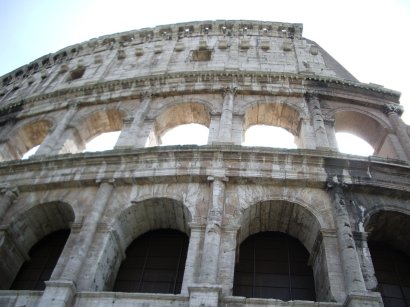 On Sunday, Easter Sunday, we only went to the Vatican, and we only saw the freaking Pope! It involved standing in a heaving crowd for hours in the sun, but it was pretty awesome to be there.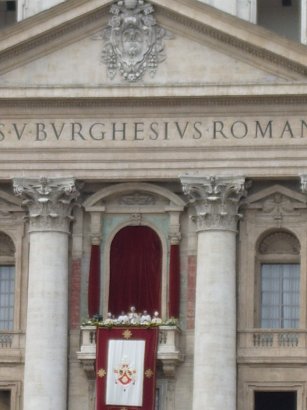 We sat in on another mass on good Friday too. I will say this for Catholics; they know how to do their religion in style. I mean, if you're going to bother doing all that nonsense, you may as well do it with a bit of pazzazz (the churches in this country seem so plain in comparison).
Finally: pretending to be Charlie's angels 4 teh win!