Posted by

Janine

on 22 Feb 2008 in blog
Today I got a big case of STRESSSSS
You see, I actually looked in my diary, rather than trying to avoid it, and I realised just how soon my coursework deadlines are, and how close together they are. But, I've got that feeling, you know, where there are so many things to do that you don't know which to do first, so you don't do anything at all.
To dissipate my fear I decided to not think about it, and do some therapeutic drawing. THAT'S THE WAY TO DO IT.
Here's what I came up with; Badou from DOGS: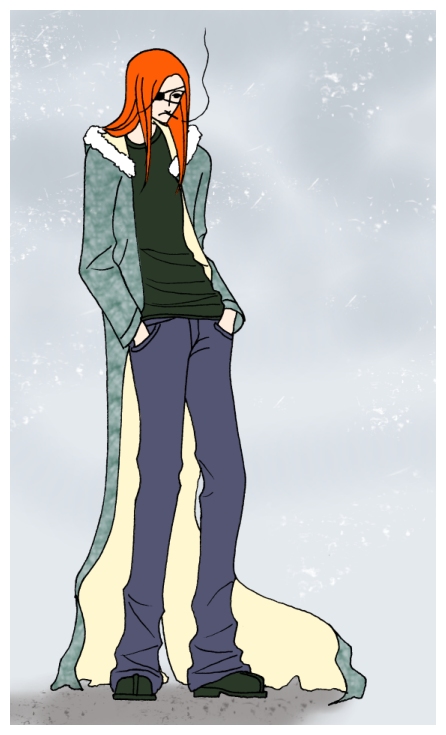 I had to draw Badou, because he's my favourite. It took me a few weeks before I felt brave enough to do it though; Miwa Shirow-sensei's art is so well done, that anything I do will be pathetic in comparison. Oh well, I got over it. Anyway, the pose seemed ridiculously hard to get right; I hope it's ok and not funky (I only finished it a little while ago, so I'm not able to see it properly yet).
The main reason that I drew Badou is that I wanted to draw his clothes. His fashion style intrigues me; he dresses like a throwback to 1996, the time of glow-sitck ravers and anorak-wearing indie kids, but I don't know why. Oh, but I should note that I took a few liberties and made his coat a little longer, so it could swish on the floor.
ps The song I've had on repeat all day is 'Stuck on Repeat' by Little Boots. No really. Go check it out!