Posted by

Janine

on 05 Mar 2008 in blog
So, during my fanart search yesterday, I managed to come across this Japanese fanart site that has a nice lot of Lockon/Tieria fanart. Hooray.
And do you remember that crazy Europop Gundam00 dance video? Well it turns out there's a sequel, which is even more epic (if that's at all possible). I have lots of favourite parts, so I won't go through them all. But of course, Patrick's part is the best. He's all, 'Look at my dancing it is so sexi. I am awesome.' And Cati is all, 'You're an idiot, an absolute idiot.'
And finally, not Gundam00 related. I found this picture that some school children had drawn, of what they associated with archivists. I thought I'd see how well I fit their bill: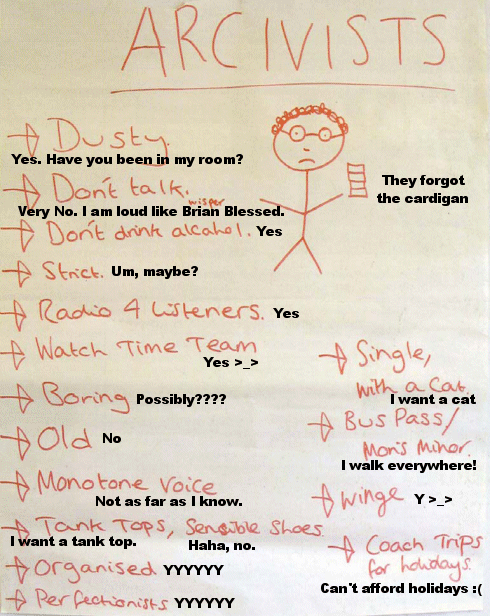 It's scary how much of a stereotype I seem to be...