Posted by

Janine

on 08 Mar 2008 in blog
This is the drawing that I've been wanting to draw all week.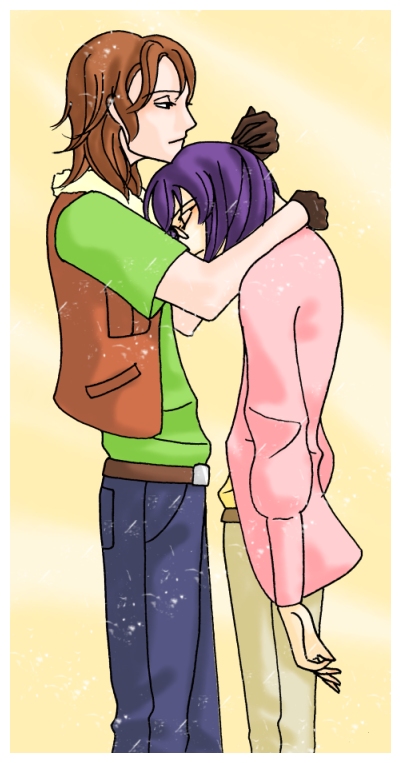 "It's OK"
Because if anyone needs a hug it's Tieria, and I bet mummy!Veda never hugs him.
Tieria looks a little gormless in this picture, which was unintentional. Let's focus on Lockon instead. Lockon Lockon Lockon...
And I wish I had the patience to colour my pictures nice, but I just can't bring myself to be that involved when all the lineart is finished.
*sigh* It's been a tough week. I need a hug too.