Posted by

Janine

on 29 Mar 2021 in blog
Spring is here! I can't believe that this time last year I was worried about being able to get any food at all. How things have changed! I bet this time last year I didn't think we'd still be in lockdown in March 2021 though. Ah well. I'm glad I've picked up my cooking hobby again. Doing things you enjoy really does make everything else easier to bear.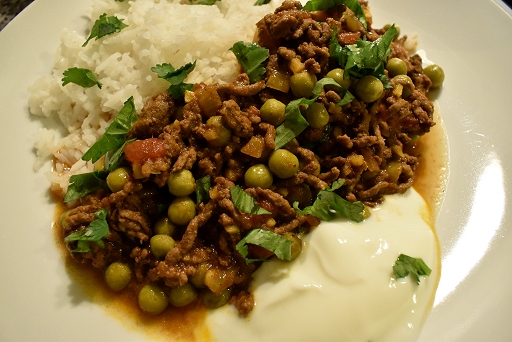 Beef keema
This recipe starts with the unusual step of frying the beef mince, then removing it from the pan, draining out the fat and returning the fat to the pan to cook the spices. It's a bit of a faff, but it does make for a very tasty curry. My beef wasn't quite as fatty as the recipe asks for, but I still had plenty of fat to cook with. This was really delicious, and I say that as someone who doesn't really like peas. My only issue is that the meat to rice ratio is all wrong. There is over 100g beef per person, which is too much in my opinion, meanwhile each person gets a measly 50g rice. No, please. I don't want my carb-poor dinner to leave me hungry. With less beef and more rice it would have been perfect.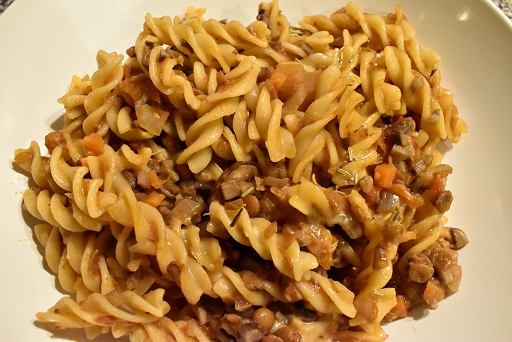 Jamie's veggie Bolognese pasta bake
Oh Jamie. This is the second time you've let me down with a sub-par recipe. I have tasted several lentil Bologneses which have been amazingly good, and this one didn't match up to them at all. Given that this takes over an hour to cook, I thought that it would be full of flavour, but not so. There just wasn't enough umami. The cheese and rosemary on top were nice (I couldn't find fresh rosemary so had to use dried) but there wasn't enough. If this had been dripping with cheese it would have been amazing, but it wasn't. Slaving in the kitchen for hours to make something lacklustre is demotivating. This is my disappointed face, Jamie.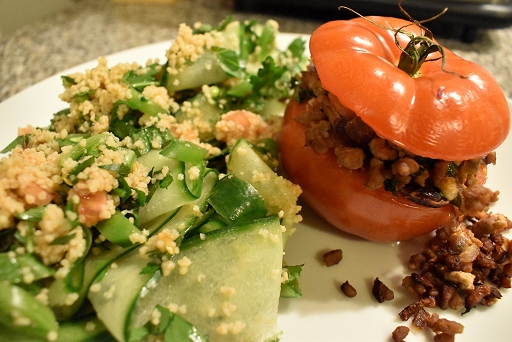 Turkey-stuffed tomatoes with wholewheat couscous salad
This recipe was a bit of a faff to make (why am I hollowing out a tomato?) but it was very tasty, thank goodness. The stuffed tomato was full of umami flavour (thank you, sun-dried tomato purée) and the couscous salad was very fresh and crunchy. The salad wasn't quite as tasty as the tomato, but I am being overly-picky. It was all good. I was worried that, again, I wouldn't be given enough carbs. 25g couscous per person? Are you trying to make me go keto against my will, Tesco recipe website? Will you please stop acting like carbs are bad for me? But thankfully there was enough veg in the salad that I was full-up at the end of it; just. If you ignore the whole carbs business, this was great. But, if you find hollowing out a tomato too much work, it would taste just the same if you chopped up the tomato and fried it up with the mince instead of bothering with the whole stuffing part.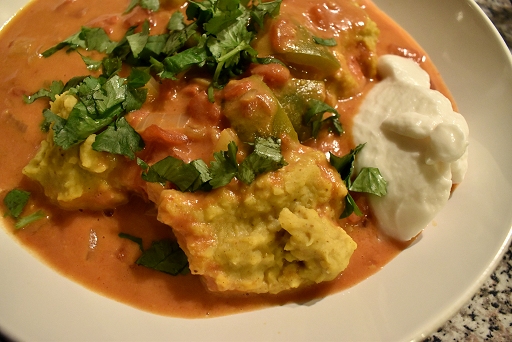 Coconut chickpea dumpling curry
I had thought that the Jamie recipe above would be the worst one of the bunch. I was wrong. This was not good and I honestly don't know if it was the recipe or me. The curry sauce itself was tasty! Coconutty, tangy and creamy. There was a lot of curry sauce though. The 50g of rice had me side-eyeing the recipe again, but everything else was in such huge quantities that I was very full after eating it. I really don't believe this is a recipe for two people, despite what it says; if you added more rice, mine would have easily fed four. My other issue with the sauce was that eating it with coconut yoghurt on the side made it a bit too creamy and coconutty, but that's probably because I couldn't find reduced-fat coconut milk and had to use full-fat. The sauce is not the issue though. With just the sauce you would have had a tasty, if protein-poor, curry. The issue, or at least when I made it, was those bloody dumplings. I made the dumplings as the recipe suggested (or at least I think I did), but I wasn't thinking. The recipe says to add a bit of coconut milk to the chickpea/flour/onion mixture so it is moist enough to form a dough. But my chickpea mixture was moist enough as it is! I added a bit of coconut milk anyway, and what was dough turned into slop (in the photo you see the result of my attempting to roll the slop into a ball). Probably because it was too wet, and maybe because my pan wasn't hot enough, my dumplings did not cook properly. Instead of nice, fluffy dumplings, I had vile flour/chickpea paste. It took ages to make, left me with chickpea slop all over the kitchen worktops, and was pretty hard to stomach. I definitely won't be making this one again.