Posted by

Janine

on 07 Aug 2021 in blog
Welp. I had another pandemic birthday, but it doesn't feel quite as strange as last year. Funny as it is, it's easy to get used to things being the way they are.
Over here in the UK, the country has opened up more. Basically, the gloves are off: masks aren't required, and neither is social distancing, and everything that was closed is open again. But the case rate is high, so even though most people don't have to, a lot of people, myself included, are still being cautious. At least I am vaccinated now (hurrah!) We'll wait to see what my birthday next year brings.
Anyway, let's get onto what I'm here for, which is including a run down of the presents I received. Everyone was so nice to send me things! I feel loved <3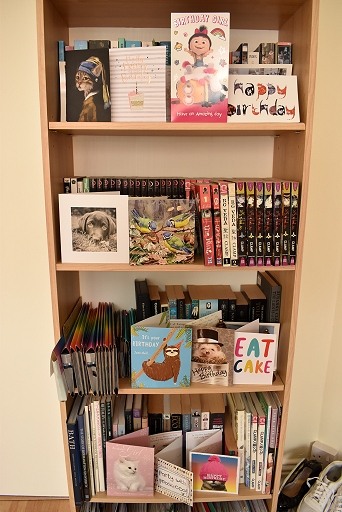 Cards! My parents gave me the cat with the pearl earring, which I adore! Linda's card included a picture of a stag from Alex (a classic, and very well drawn). And Mariya sent John Watson in a tin can with a top hat!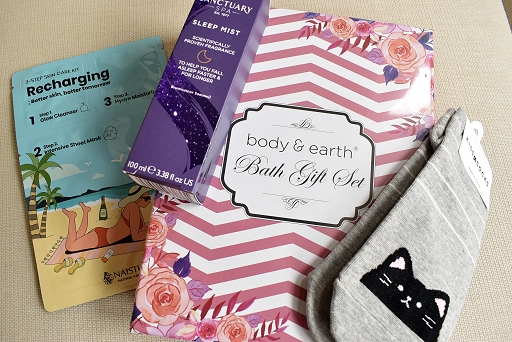 Toiletries and clothes. Adorable socks and fun face mask from Mariya. A pretty gift set of bath goodies from Asia. And my parents gave me pillow spray, which I had requested. I had never tried pillow spray, but I found the concept very fun. Having tried it, I can say that it doesn't help me fall asleep any faster (this is not a complaint; I normally fall asleep quickly anyway) but it is fun having a bedtime scent. I wonder if using it regularly will make me start to feel tired whenever I smell it.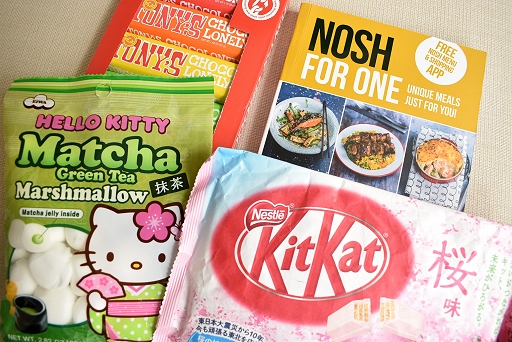 Food gifts. Chocolate and a new recipe book from my parents, which I am looking forward to trying out. And Mariya sent adorable Japanese candy. I had never tasted anything cherry blossom-flavoured before so I was intrigued to try the KitKats. It turns out that cherry blossom is a floral taste (I should not be that surprised, but I am), similar to rose or violet, but very distinctly it's own taste. I'm not quite sure how I feel about it, so I will have to make sure to polish off the whole pack to find out.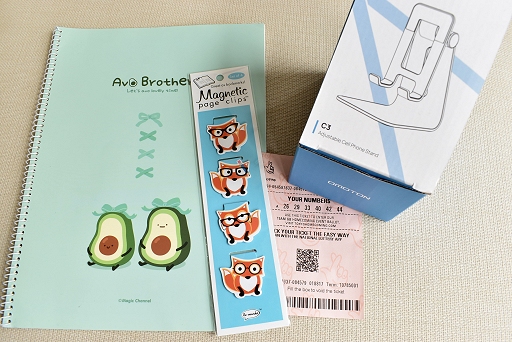 Stationery! Mariya sent me the adorable ones. Look at those avocado friends! And the little fox book clips are so cute; I've now put them in all my books (or, well, in four of my books). A lottery ticket from John (alas, unsuccessful), but he sends us all one every year in honour of his late wife Jackie who used to do the same, so it's a lovely gesture. And a phone stand from my parents, because we have video called a lot in the last year and they have finally got tired of the way my phone falls over all the time when I try to prop it up against something. This is going to be a game-changer, I can tell.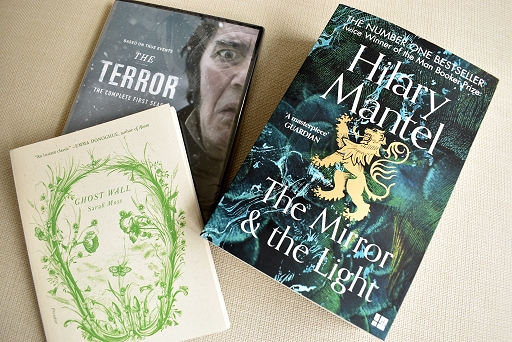 I don't know what to call this section. Books and DVDs? Media? Anyway, Mariya sent Ghost Wall, a fiction book which looks beautiful and sounds so fascinating. I'm really excited to read it. The other two came from my parents after I requested them. I haven't read the last book in the Wolf Hall trilogy, but I loved the first two, and the TV series, so I just know it's going to be good. By the way, the photo doesn't show it, but this book is thick! It's a proper chonker. I'm so glad it's long, so I can relish it all the more. And then the DVD of The Terror. I love this show as much as I love the excellent Wolf Hall TV show (which I also own on DVD). Someday The Terror is going to be taken down from the BBC iPlayer and then I won't be able to watch it any more, and I will be sad. I have only watched it twice so far, but I am certain I will want to watch it again. And so now I can, whenever I want, and I will be even more sad (because it is a very sad show, but so well made!) I will stop going on about it now. My review of the show is a few posts down if you missed it. Basically, tl;dr, it's a dark and sad show, so not for everybody, but so excellently-crafted that I recommend it to anyone who doesn't mind watching dark and sad shows!