Posted by

Janine

on 05 Nov 2005 in blog
So after fighting with comicgenesis' new site admin for a full quarter of an hour, I finally managed to update Clematis.
I have been very busy up until Wednesday. I have now finished and handed in my placement report and given my first seminar (scary).
To celebrate the finishing of work, we went to see Nanny McPhee. It was OK, but I was very much expecting her to fly off with an umbrella at the end.
On Monday, I saw a van. A van with a certain name on it. And as I am a loser, I had to take a photo of it.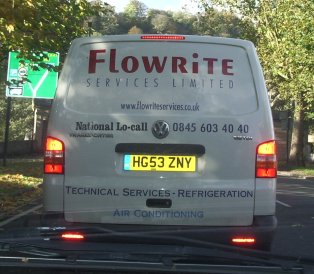 Haha, it's not even spelled correctly (not that anyone can really agree on how to pronounce his name) >_>