Posted by

Janine

on 11 Mar 2012 in blog
Oh hi! I haven't been around much recently. Which is mostly because I've been on holiday.
Last weekend, Steve, Heather and I flew over to Frankfurt to see Nick, and Linda drove across from Luxembourg too. The reason for the trip was to celebrate Nick's birthday but not Steve's (because celebrating birthdays early in Germany is unlucky and bad). Sorry, Steve, but you probably wouldn't have enjoyed a birthday party anyway.
Song of the weekend:
Baby by Justin Bieber (because someone was kind enough to give Nick a hardback Bieber biography as a birthday present. I am the best friend, I know.)
Time to recap our trip in a very image-heavy and text-light way because a picture is worth a thousand words, right? And it's late in the evening.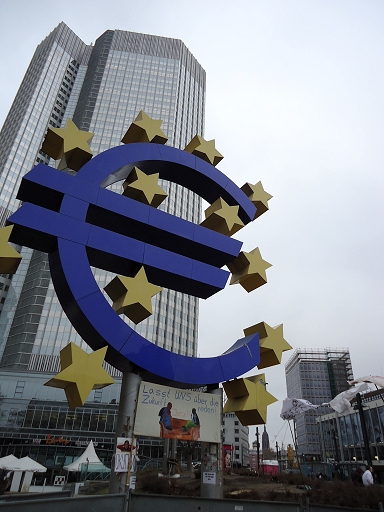 Frankfurt is called Bankfurt because it has a lot of banks in it, including the European Central Bank here, which is in the shape of a Euro. Nick didn't believe that Frankfurt was nicknamed Bankfurt, but it was on a sign at the Occupy Frankfurt protest so it must be true.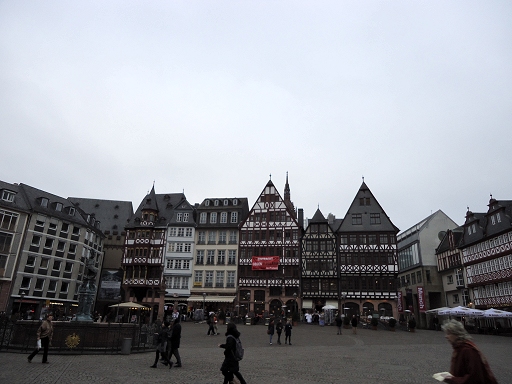 This is the main touristy square in Frankfurt which is close to the cathedral with the big dong (IT'S GOT A LOUD BELL OK GUYS). The buildings in this square look old but they're all lies. Unfortunately, Frankfurt got severely bombed in the Second World War so there's hardly anything around that pre-dates the 1950s.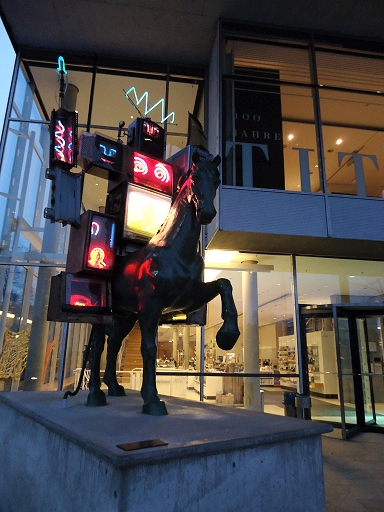 Here is the Museum for Communication. We never went in because you have to pay and we are cheap, but it had an awesome robot on a horse outside so we all stopped to take photos.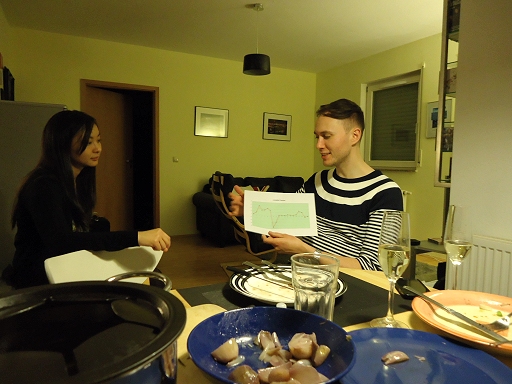 That evening we had a red wine fondue with pork and beef (which were tasty) and shallots (which no-one enjoyed). Afterwards, we sat down for story time and Nick told us about the ups and downs of his love life, with the aid of a handy graph and also this music. It was very emotional. We were all seriously moved.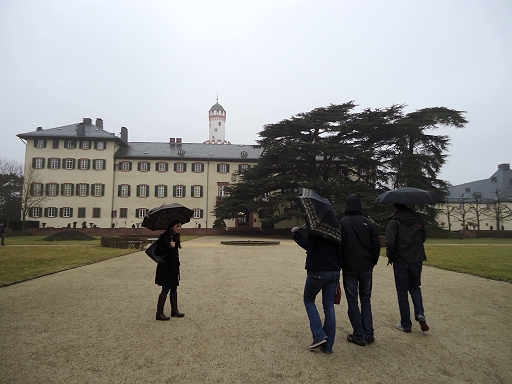 The next day we went to Bad Homburg, which is a pretty little spa town. We didn't find the statue of a rabbit that we were looking for, but we did find a schloss. This one was built by some duke or something? Idk. Nick wasn't able to furnish us with this information.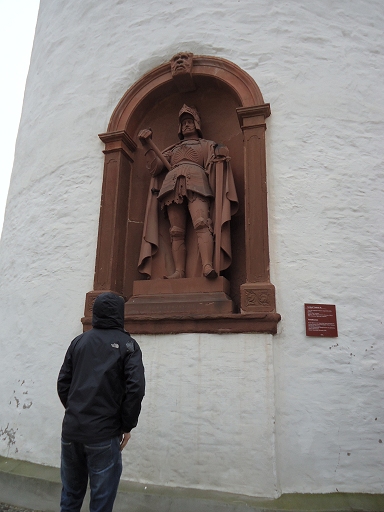 Inside the schloss was a tower that was (if I remember correctly) built in the 17th century. I think that's a statue of the duke in the tower. Here you can see Steve appreciating it.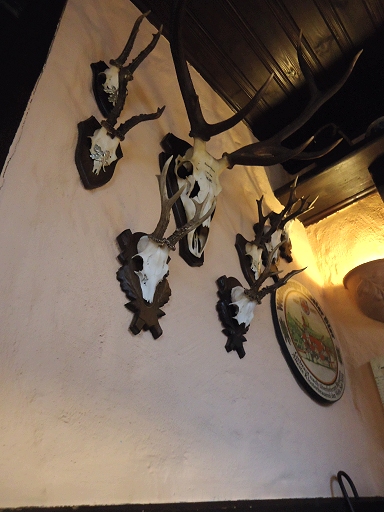 Then it was time for traditional German food nearby. The place we went to had lots of stags heads on the wall. They were tiny stags too! I had the schnitzel and potatoes. Heather was all up for the sauerkraut until she got some and realised what it was.
That evening we went out on the town. I wore high heels for the first time in weeks (hooray!) and we went to a club that played electro swing. I might make another post about electro swing later. I'd never heard of it before, but it sounds a bit like this and it's quite possibly the best thing I've heard in a club ever. Dancing to it was seriously fun. Unfortunately, the club was very hot and very smoky so we couldn't stay for long because it was making us all feel ill :(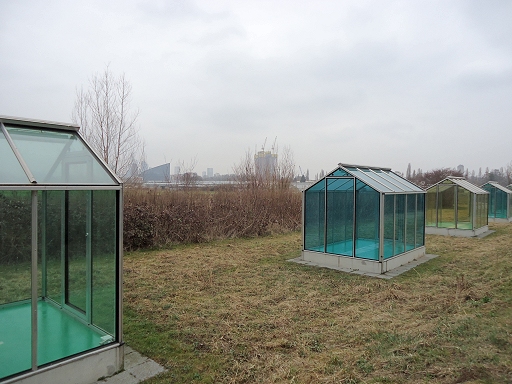 The next day we said goodbye to Linda and then went for a walk. On the route was a memorial to green sauce, a local Frankfurt delicacy. Apparently, in this case, 'memorial' means 'row of empty greenhouses next to a field'. Who knew?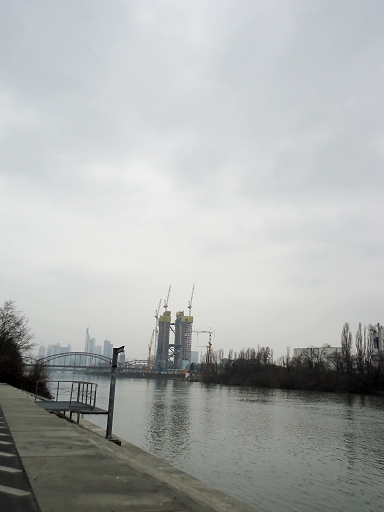 The walk took us along the River Main. In the background you can see where they're building the new headquarters of the European Central Bank. I'm not quite sure why they're moving. It could be because that giant Euro has just gotten too small for them, but I like to think they're moving to get away from the occupy protest.
The rest of the day was filled with eating and taking impromptu naps because we were all quite tired from the day before.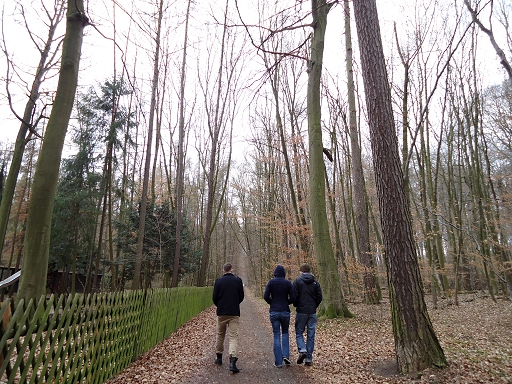 On our final day we went for a walk in the woods. It was very nice until we almost got lost. Then Nick turned on the GPS on his phone and we realised that we were only a few metres from where we were supposed to be. Note for the future: use the bloody GPS!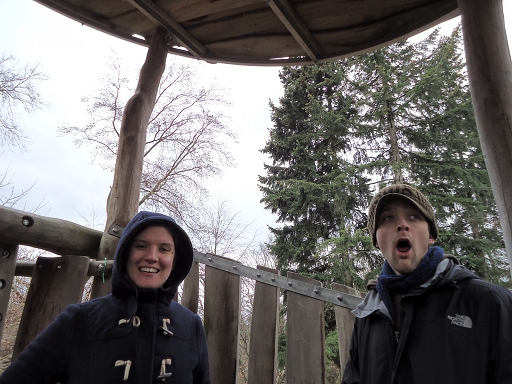 In the woods there was a playground with swings and slides and everything, which we all played on because we are good at acting our age. There was also a maze. Heather and Steve got to the middle of the maze first. You can tell how enthralled Steve was about this.
Earlier in the holiday, when Steve was falling asleep in a café, this happened.
Nick: Steve, are you tired?
Steve: No, I'm just bored.
Well, then. Although we hadn't started listening to Bieber at that point, so maybe it was a fair assessment.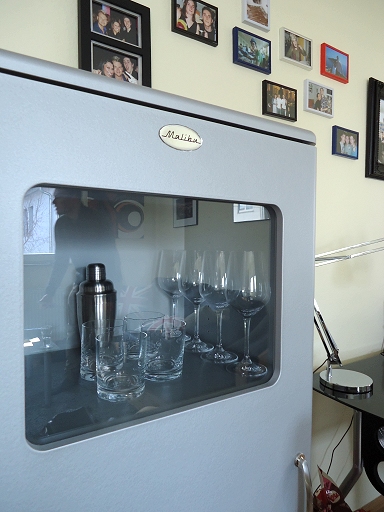 And that's all we did on our trip (well, there might have been other stuff, but I don't have photos of it so I've forgotten).
Before I go, a special mention (feel free to play this music again, guys) a special mention has to go to Malibu, who we met in Nick's flat. You might think that Malibu is a fridge, but no, Malibu is a cupboard that just looks like a fridge. I think Malibu has a special place in all our hearts.
Until we meet again, Malibu. Until we meet again.
3 comments
@Mariya:
That video has some great timing. Ouch at the cliffhanger ending though D: Oh, Sherlock, what to do!
Well, my foot isn't quite better yet. I wore heels to work all last week but it was hurting again, so I'm back to trainers at the moment. Oh dear.
I am definitely up for a trip to NYC though! Next time I'm flush with money (i.e. when my job situation past June is looking a little more stable) I'll try to come to visit :D
@Nick:
Ok. So you knew already. No need to brag about your green sauce knowledge!