Still on the 'to do' list
Posted by

Janine

on 28 Jul 2007 in blog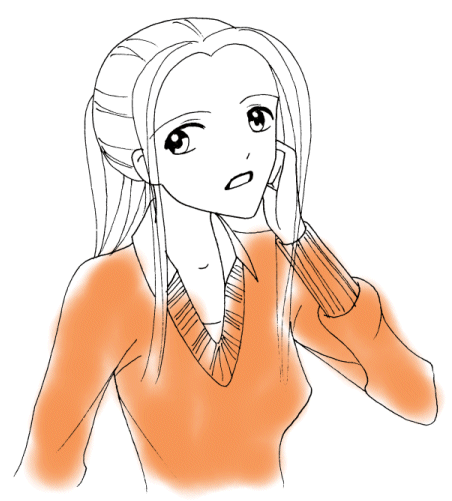 Don't worry, I haven't forgotten about Clematis. I'm still meaning to draw some, but it seems that I've still been feeling unsettled about this whole flat business. Hopefully I should come out of this stupor soon, but there probably won't be a new page up until my internet goes away and comes back again. Please bear with me!
I wonder if anyone actually checks my blog for Clematis updates.
And about the picture: I don't know; it's just quick and dirty. I think maybe Chloe is on the phone to her sister; she doesn't seem too thrilled about the conversation, whoever she's talking to.
1 comment
or maybe she is dislodging some particularly tricksome bit of earwax.