Spring is almost here!
posted on Mar 20, 2010 by
Janine
in
blog
This is an additional entry for that drawing meme. AC requested that I draw Soma from Gundam00. (I quite like these memes. It means that I end up drawing characters that I wouldn't normally draw.)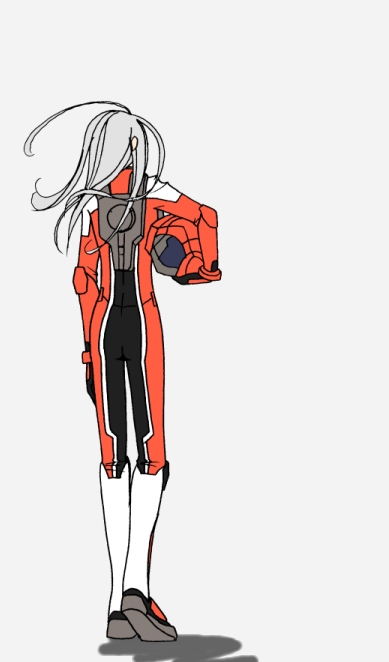 I had such a fight with my hardware to get it done though. I'd bought a new scanner, which refused to install properly. And then my old tablet, which I thought worked fine, decided it didn't like my screen resolution. I tried reinstalling the tablet drivers but they crashed my computer in a big big way D:
Now I want to get a new tablet, but I'm not sure if I'll find one new enough to work nicely with Windows 7 (Jesus, Windows 7, why do I have to keep buying new things for you???)
In other news, I just finished watching Bellamy's People. What a brilliant show that is. The characters are so well done, and it's very funny. Here's a clip:
http://www.youtube.com/watch?v=Y9CijaMuytA
Just goes to show that Paul Whitehouse and Charlie Higson have still got it. But that's not to detract from the other actors too, because they all of them pull it off wonderfully. My favourite character is this guy, he seems like such a nice old man!
6 comments
Ahahahaha. I loved that series! I'll try my hardest for you, Nick, although I'm not sure the results will be very easy on the eye.
Oh Janny. Can you do a Meme for me? I would love a pic of Sonia the lesbian gardener from the cult Anglo-Manga series "The Kids of Caroline Arrundel Buildings".
Oh! You're welcome! And thank you for the permission, I'll be doing so within the next post. X3
True enough, Wacom is FAST when it comes to updating hardware and software (which is partly why they're the best, I guess :3), so looking for stuff for old models will be tough.
Hm. One thing you may also want to look for or inquire through a Wacom service center (I've had good experience with their local customer servce :D) is that if they have updated drivers for your tablet model for Vista or Win7, so you don't really have to waste time reinstalling drivers. :3
Your comment inspired me to check the Wacom website more thoroughly and I was able to find a fix for my tablet! It's not perfect, because it means I need to reset the driver each time I reboot and want to use my tablet, but it's better than nothing (and better than having to fork out the money for a new one!)
Thank you!
Feel free to pimp away!
You've had this problem too? The wacom website seems to say that my tablet doesn't exist at all. Which is probably due to it's being 7 years old >_>
Again – many many thanks for the drawing. X3 Oh! May I pimp the drawing to the rest of my FList? :3c I'll link back to you of course! .>;; Had to go back to the Wacom service center to get it all up and running again. Oh, Win7. *shakes head* I guess we'll just have to hang in there for the updates and hopefully it'll all go back to the plug-and-play ease we enjoyed with XP.