Posted by

Janine

on 02 Feb 2011 in blog
Hi!
Yesterday, my Mum and I went to save the economy. That's right, we went shopping. Now, I'm no economist, but I think our efforts helped a lot. After all, there were two of us. And my Mum even bought socks!
To show you what I bought, I decided to give my camera and outing. Unfortunately, apparently I had sub-consciously decided to pull stupid faces while doing so \o/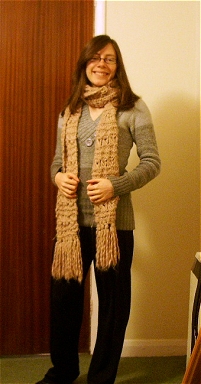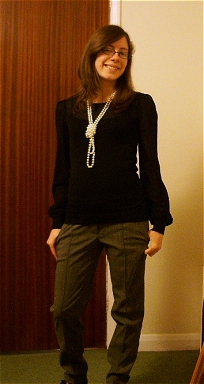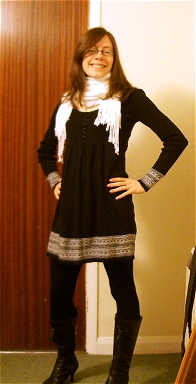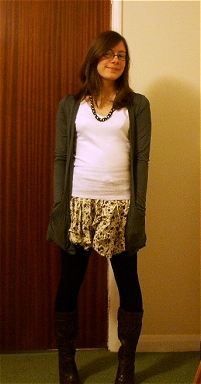 Clockwise from top left:
1. Jumper - Jane Norman
2. Top - Topshop, Trousers - Miss Selfridge
3. Cardigan - New Look, Skirt - Topshop
4. Dress - ok, so I didn't buy this one yesterday. This is the dress that I got for £3 (£3! £3!) from Petticoat Lane market back in November. I said I'd take a photo of it for you, so here you go :D
Also, my camera is on its last legs. It doesn't like batteries anymore. It's all like, "What is this shit? What are you feeding me? I'm dying here! Get me the hard stuff, man! The hard stufffff!!!!!'
I was going to wait until I had more money before I bought a new camera, but I'm not sure I can take it any more. Can any of you guys recommend a camera that's good but not too expensive?
In other news
I borrowed Gogol Bordello's Super Taranta! from my parents. I love Gogol Bordello. They're so energetic! I would liken their music to a tornado; it's fast and furious and makes you fly around like a lunatic.
9 comments
Eep. If there's anything I'm rubbish at, it's moshing.
yes, yes, that's the one! The attitude towards vegetarians hasn't changed much ;)…btw, the countryside in the movie looks exactly like the area where my grandma lives. Gogol's show was ridiculous; I was so happy that I wasn;t in the front - there was serious moshing going on :p
With the seeing-eye bitch? Yes I have! It was very good. I especially liked the part where they gave him a vegetarian meal :D
I'm jealous that you got to see Gogol Bordello live! I hear they're supposed to be pretty fantastic in the flesh.
Love the bottom 2 outfits!! You are certainly not too old for that skirt, you go girl! I like Gogol Bordello too. I've seen them live at Webster hall; their show had crazy energy! Have you seen "Everything is Illuminated"?
I like it. And you're younger than me. And I am young!
It's a skirt! I really didn't know if I should buy it or not, because it's far shorter than anything else I own and I feel like I should be to old for it. But I decided, stuff that, I'm only going to get older, so I may as well buy it now!
But yes, it is short, so leggings or tights are a must. I don't want to go around showing everyone my underwear. M&S pants just aren't cool.
My fave is number 3. Very funky bitch. Is it a skirt or a dress? Either way if you didn't have anything on underneath, I would be able to see your camel flaps.
Thanks!
I think I have an unhealthy love for fake pearls. I have 3 necklaces that are pretty much the same, and I would have more if a couple of them hadn't broken on me (and isn't it interesting when that happens? One minute, you're walking along the street, and the next, you're pissing beads all over the floor!)
Awww, how cute are you?
These are all totally adorable outfits, but I am loving #2 – especially with the pearls.