Posted by

Janine

on 12 Nov 2008 in blog
Hey, do you remember when I went to New York? I remember. I've just stolen some photos from Mariya. Hooray! Let me show them to you:
We had afternoon high-tea in the most British establishment I have ever been in.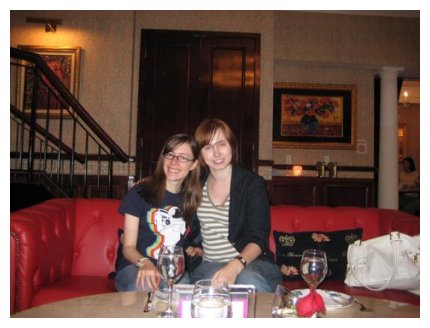 Then there was some funny business.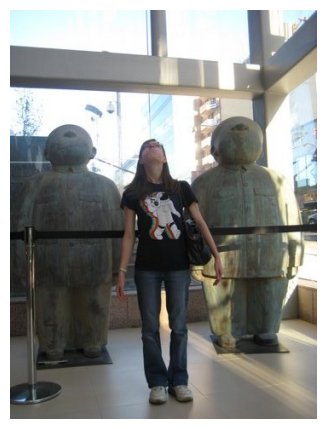 Then there was even more funny business (aka the slippery slope that is known to many as cosplay). Loveless cosplay. Mariya made a pimping Soubi (just look at that coat), while I did some very ghetto Ritsuka cosplay (notice how Ritsuka likes to wear the same T-shirt that I was wearing earlier in the day). I'm quite proud of my ears and tail though; proud mostly because I got my Mum to help me make them, which means that she made them and I watched. ILU Mum.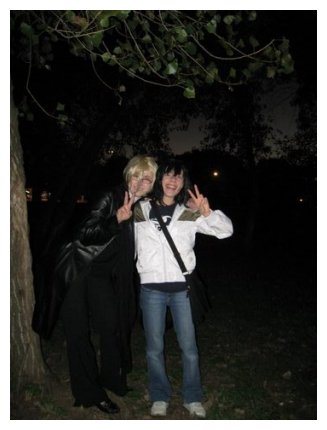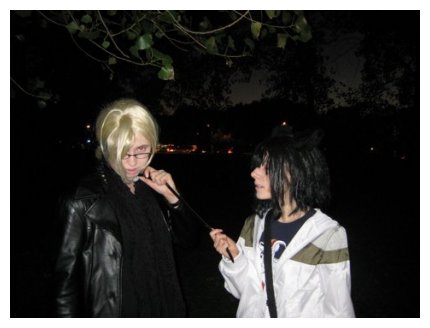 My wig was pure QUALITY (100% synthetic fibres! For only a few pounds? Surely you kid!)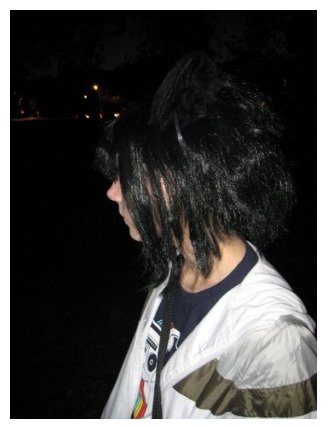 Obligatory ear-piercing scene.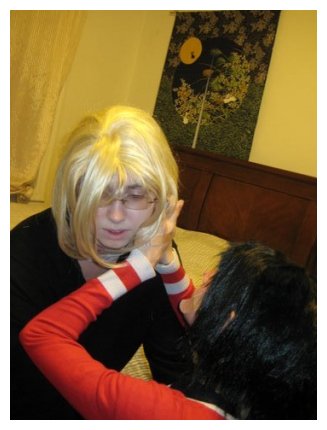 Note to self: lern 2 get in character! Ur doin it wrong!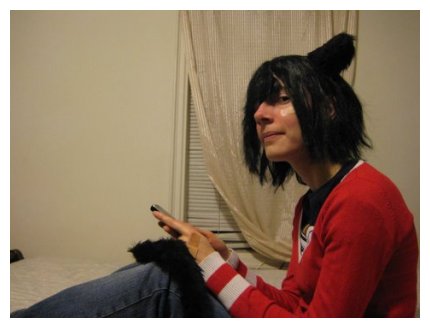 Mariya does her best impression of "I am not a paedo. Why do you ask? I'm only sneaking in through your bedroom window late at night." Oh Soubi, never stop being Mr Creepy.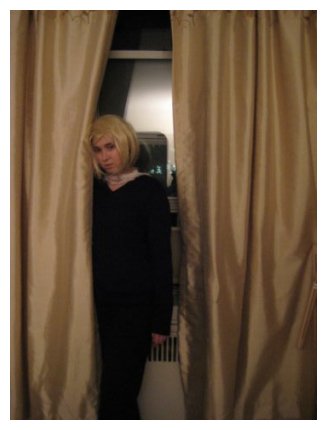 Um, I don't even know anymore: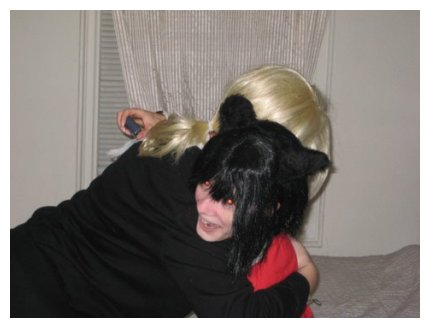 And then there was some serious business, which is also known as WEDDING DAY. We had some time to kill so we took some photos with the limo. Our hair and make-up was done by one of the scariest Chinese ladies I have ever met. My hair was rock solid :D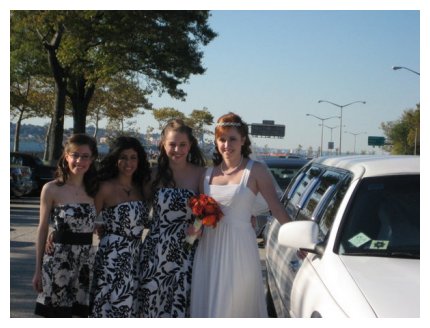 8 comments
as the instigator of the cosplay incident above, I'd like to pipe in.
1. There is nothing wrong with going to cosplay/anime conventions! I've been to one (no costume though :( …but I hope to dress up in the future) and am looking forward to going to more, if timing works in my favor. At conventions people also do cosplay skits and have cosplay parades that show off the costumes.
2. As for the reasons behind cosplay, here are but a few:
a. it is one way to get closer to a favourite character
b. This is a bit more personal, but I love the stage…unfortunately I was not graced with any acting skills. Yet these skills are not essential for cosplay and so it allows for my theatrical side to come out and play.
c. dressing up is fun!!
As much as I LOVE your jenga T-shirt, it just wasn't in character. Disco-Astronauts is more in character, so that is what I wore (I put more thought into this than I let on).
And, um, I can't really explain cosplay (which I think stands for "costume play") because I don't quite understand myself. The thing is that the jenga fans in Japan do it, so Western fans, as always, copy them and do it too.
Basically, you pick a character (sometimes your favourite character, sometimes, if you're smart, the character with the simplest costume, or, as in my case, the shortest character) and then dress up as them and take photos. Some people like also to dress up and then go to jenga conventions; I haven't quite stooped so low as this yet. Anyway, the reasoning behind it is that dressing up is fun? Some people get into it real hardcore and use sewing machines to make the whole thing from scratch and there's a whole competition to see who can make the most accurate costumes. But some people, like me, find a jacket from New Look (age 13-14! Age 15-16 was too big for me) and a bag from the market and voila!
Janny, can you please explain the concept behind this dressing up thing? As a non-Jenga fan, I don't get it.
It's a shame you didn't wear that Jenga t-shirt me and Lin bought you. It would have really fitted in with the day, but then again you do HATE the t-shirt.
Would you know, I've never read it? Or seen the film?
Speaking of films, I managed to borrow Everything is Illuminated from a friend. I'm hoping I'll get time to watch it over the weekend.
I know, I found the absence of hosts disappointing.
As for the invitation, thank you for coming! I loved having you over and hope to have the pleasure of your company again at some point in the future. (I've been reading Dangerous Liaions, can you tell?)
D: I forgot the resemblance to Ouran! But, I ask you, where were the hosts???
I was going to link to the website of the place www.rosehouse.com but it's all in Chinese! That just about says everything really.
Hey, did I ever mention that I had a great time in NYC? Thank you for inviting me to come along!
I love your comments! We should totally mention that the Rose Place - that's the name of the cafe - was almost stright out of Ouran Hight School Host Club