Posted by

Janine

on 25 Jun 2012 in blog
This cooking game is so much fun :D Things just keep coming out really tasty; it makes me feel all kinds of accomplished.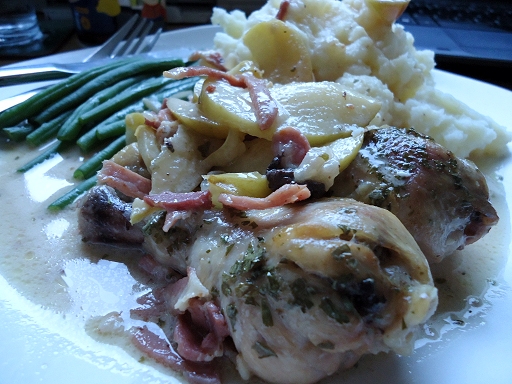 Normandy pot-roast chicken with apples
This is kinda like a stew, so it's not the prettiest dish but OMG it was seriously seriously tasty. I made it without the cider, so I thought it might lack a little depth and be bland, but it really wasn't. The apples added a slight sweetness, which was set off by the saltiness of the stock and the bacon and oh God. It was good. The meat fell right off the bones too.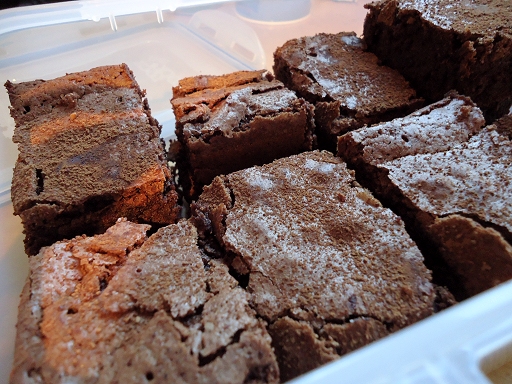 Gluten free chocolate fudge brownies
I made these to take into work to celebrate the fact that I've been there for a whole year now. One of my colleagues can't eat gluten, which is why I chose a gluten-free recipe. The texture on these turned out really nice; crunchy on the outside and super soft on the inside. They're really chocolatey too, which isn't surprising, given how much chocolate went into them. My colleagues all seemed to like them and, well, I do too.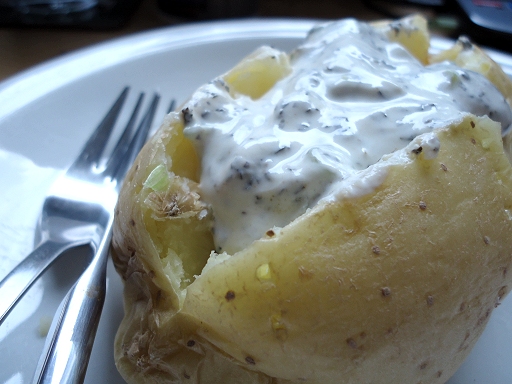 Jacket potatoes with Eastern minty yoghurt
Very simple, this one. I don't have a barbecue and I'm lazy, so I did my potato in the microwave. If you do have a barbecue though, I reckon these would go really nicely with a lamb kebab or two.