Posted by

Janine

on 02 Jun 2009 in blog
I've just returned from a long weekend visiting Nick in Germany. Steve, James and I flew over on Friday afternoon, and we had a fantastic time, despite the fact that Nick doesn't live anywhere particularly interesting at all <3
Highlights of the trip include:
- Being harangued by a multitude of dogs.
- James shutting his foot in the car door.
- Teaching Nick's German friend, Toby, all manner of English swearwords (although he was already very competent with a highly inventive 'Drink piss out of my ass!')
- Finding out that Nick is very good at speaking German, apart from the German word for kitchen roll, which apparently makes him sound like an idiot.
- And I got some new shoes, which are lovely, and were only 10 euros! But they hurt my feet in a really big way. orz
But enough of that. Let me give you a massive photo-spam of my trip \o/
We arrived on Friday afternoon, and spent a while nosing around Nick's flat.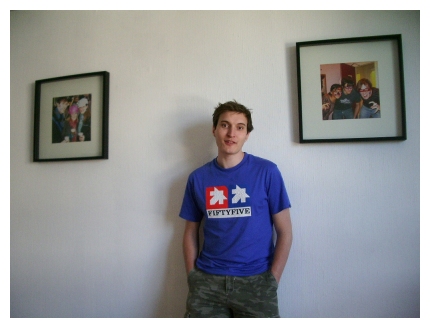 James and I were very miffed that neither of us were anywhere to be seen on Nick's photo wall. Where's the love Nick? Where's the love? You should print this photo out and add it to your wall, then James can be on it after all! (You'd do this if you were a good friend.)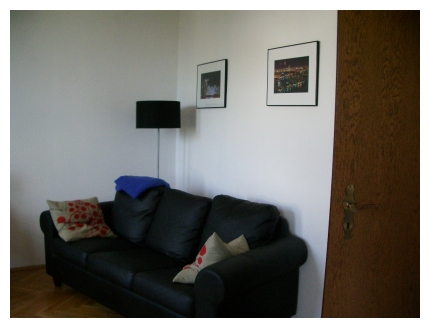 Nick's flat is actually really nice. And full of really nice stuff. And he rents it for cheaper than I rent my shared, skanky flat in London ;_;
This sofa was my bed for the next few nights.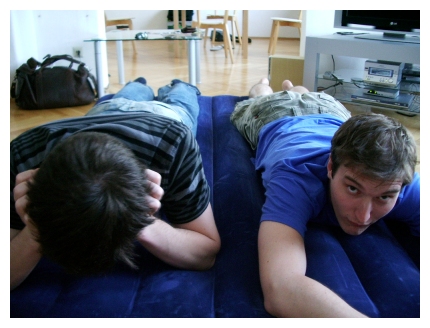 Steve and James shared the air-bed, which was, as we later found out, really really noisy whenever anyone moved.
Once we'd settled in, and Nick had made us a very nice dinner, we put on our party clothes! We went to a club in town, which was hot, small, undeground, and reminded me a lot of all the hot, small, underground clubs we used to go to in Bath together. There was much dancing and chatting to Nick's friends.
The next day we went to the market to get supplies.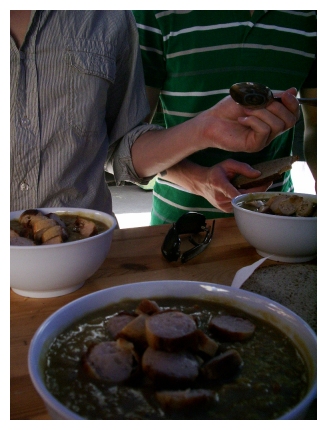 While there we saw a stall that was selling soup and sausages. It was very tasty, but also very very filling.
Then it was off in the car to Wiesbaden, to do some shopping and some wandering around in the sunshine.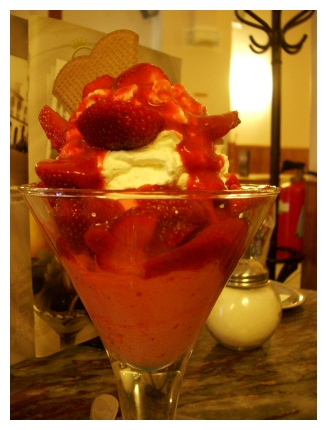 While there, we had ice-cream. Mine was much larger than I expected (but no-way near as large as some I saw), and I shocked myself by finishing it all.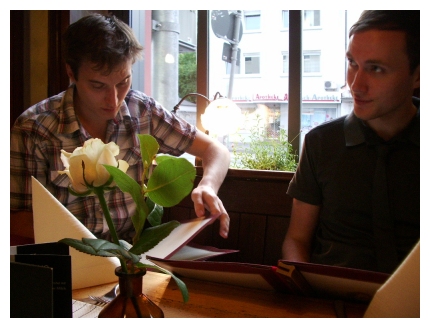 Then we drove back to Nick's place and wandered out to dinner. I was wearing my new shoes (and subsequently nearly dying) by this point. But the schnitzel was nice (if confusingly garnished with a multitude of radishes).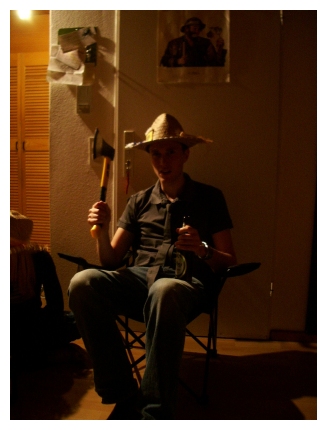 Then we went to Toby's, house, where we admired his collection of hats. And his axe. Which didn't make Nick look like a crazy lunatic at all.
From there we took a taxi to another club in town, which was less small, and underground, and looked more like a disused prison (which was slightly disconcerting). It was a jazz/disco/rock and roll/boogaloo night, and it was incredibly fun to dance too. Although there were some people there who looked like the jazz had gotten into them a little too much. For a while, we worried that the jazz might get to us too, but luckily we were all spared from too much rogering by the jazz beast.
After a quick stop off at (apparently) the most left-wing (but definitely, the most smoky) club in town, where some very drunk people tried to chat me up in a language I don't understand, and Nick was bought a beautiful rose, we wandered (or in my case, limped) home.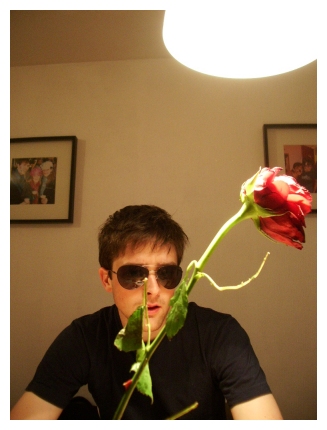 Nick's beautiful rose is beautiful. Steve, meanwhile, was working the whole 'sunglasses while indoors' look.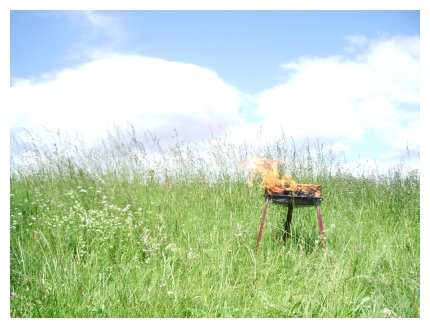 The next day we drove to the lake for a barbecue. For a while, we worried that we were going to burn the whole place down, but in the end it was ok.
The weather was lovely, although there was some mighty pollen in the air, and I felt like I had two mucus-tipped feathers stuck up my nose the whole time.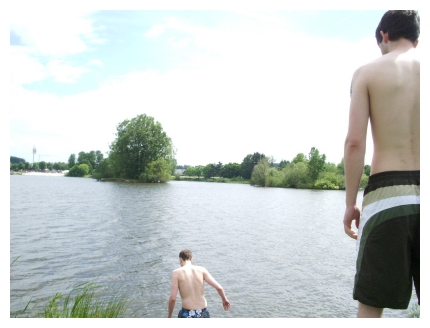 Nick and Steve went for a dip in the lake. Although Steve was a silly boy and did himself a damage when he jumped in. Like the good friends that we are, we laughed heartily at his misfortune.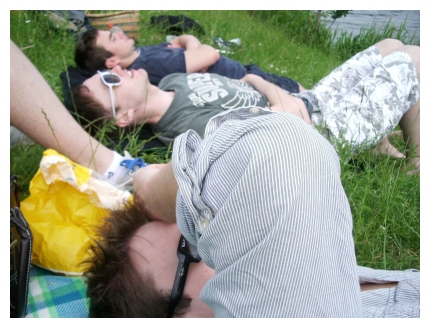 Eating a lot of meat is a very tiring business.
After that we went back to Nick's place to eat the most exciting salad in the world and then went for a quick drink before calling it a night.
Sunday was mostly spent pottering around Nick's flat and looking for an archive that didn't exist, before heading to the airport to catch our flight home.
The flight wasn't so nice, and kinda turbulencey. I normally like flying, but not this one. When I got back I heard about that flight from Brazil that they lost yesterday morning, and suddenly I felt very glad to be back on solid ground.
I've taken the rest of the week off work. Hooray! So now I've got to spend my time shopping, resting my poor poor feet, and going to my granddad's birthday party \o/
3 comments
Ahaha, yeah, Lin, I can't think of anything worse than having you come along.
I said, "God, I'm glad Linda's not here. She's so boring and her arms are too fat."
…
I DON'T MEAN IT LIN. WE MISSED YOU ;_;
You would have loved the part where James got chased by a dog.
it does look like you had fun. if i came you wouldnt have had as much fun so i didnt want to spoil it.
Awww. Thanks for the in-depth item on the event of the year. This should make Linda realise just how much she missed out!!