Posted by

Janine

on 29 Dec 2007 in blog
Hi! I'm back from Christmas! Did you have a nice time? I had a nice time.
First of all I went to Steve's house with Linda. We had a Christmas dinner and watched Samuel L Jackson and went to the zoo. Photo!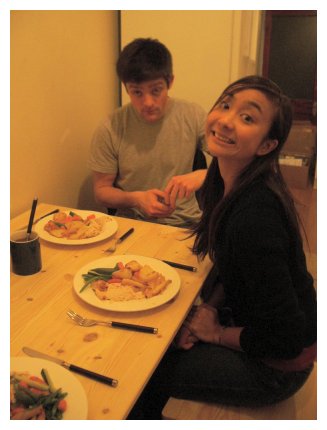 Omnomnom
Then I came back home and then I went to see my parents. It was a short-ish Christmas, but it was enjoyable. I saw some family, and it wasn't too traumatic (we played the Family Fortunes DVD game). My parents and I went on a winter walk in the countryside. I thought it would be cold and horrible, but it was very pleasant; the trees were bare, the air was crisp and the holly was green, and also I got to wear wellies.
I also watched some stuff on TV. Christmas day we watched the Christmas episode of Doctor Who. I have to say, I find Doctor Who to be a little ridiculous. It was fine when I was younger, but now it just looks shoddy. I suppose most people find the shoddiness charming. Did you see the part where Kylie pushed the bad guy into a fire with a fork-lift truck? This show would be hilarious if it wasn't so obvious that the people making it aren't taking it seriously in the slightest. Nevertheless, David Tennant as the Doctor makes it quite easy to sit through a whole episode.
Then later we watched Pulp Fiction. It was the first time that I'd actually properly watched this film. It was good. Although, Kill Bill was my first Tarantino, so I've a feeling that it'll always be my favourite. Anyway, I'd by this point watched Samuel L Jackson in two films in the space of four days. Awesome. I've been overcome with the urge to end every sentence with 'motherfucker'.
Then the next day we watched the Mighty Boosh live show, which was being shown on BBC3. It was good to watch it again; I'd forgotten a lot of the jokes since I'd seen it last. And it was good to watch it with my parents; I will force them to watch it, and I will force them to like it. I'm on a boosh high now. I think I'll be in a good mood for the next week.
'I will show you things you have never dreamed of.'
'Like what?'
'Unicorns... with AIDS!'
Presents. Lets have a picture rundown of presents!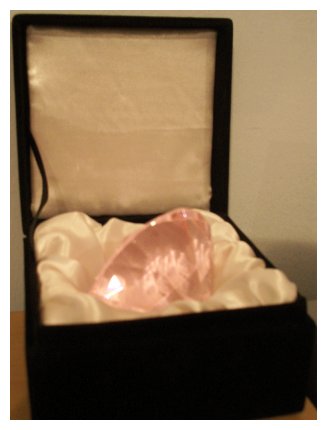 I got a kind of crystal thing. I think it's meant to be decorative or something. It comes in a fancy box. But since I've watched the Mighty Boosh, I've been refering to it as The Ruby of Kukundu, because it makes me laugh.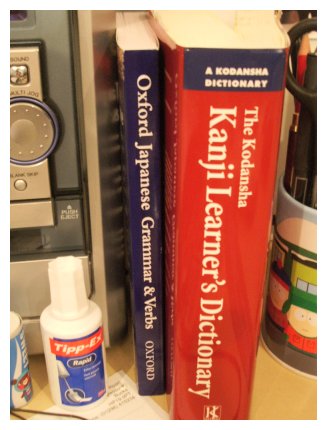 Hahaha. I will learn Japanese even if it kills me. I may not be ready to put any effort into it, but at least I have the books now, right? This is to fool myself into the belief that I will be able to translate things, if only slightly. Watch me go!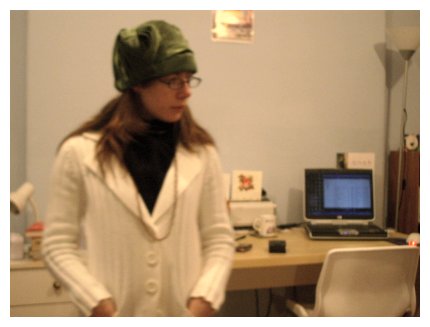 (Blurry photo, I am sorry) Mariya sent me an awesome 1920s hat. It looks quite a lot like one I drew Chloe in once. I <3 1920s fashion. (It's quite cold in my flat, so I've decided to bring back the cravat look. With a cardigan. Don't laugh.)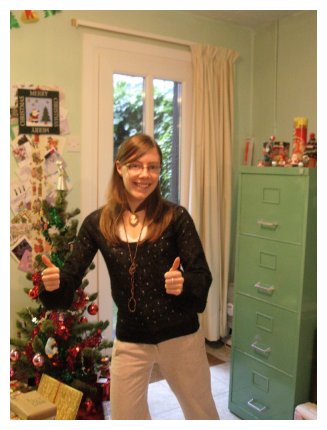 This is me sporting the jumper that Mariya got me. It's also my 'Yesss! Christams!' photo.
So recently I have decided that lolcats are the best thing, since the last best thing. They make me laugh. I have also realised that it is fun to speak like lolcats when sending text messages. You have been warned. In light of my new-found enthusiasm I decided to take photos of my cats when I was at my parents' and lolinate them.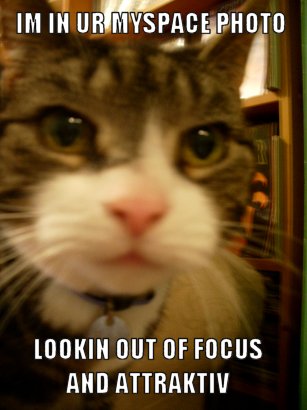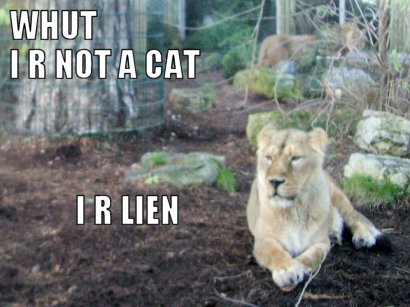 Um, the last one is not my cat. It's from Bristol Zoo.
So now I'm going to do lots of research for my essay then head off to Theresa's for a New Year's of fun and merry-making and fun. She's got a Wii. I'm excited.