Things what I have done today.
posted on Dec 29, 2006 by
Janine
in
blog
Deborah was visiting yesterday and today. Yesterday we went to a meal in a Thai restaurant in Stoke Newington of all places. I KNOW.
My haul from the January sales:
- 1 (one) bag, Accessorize, half price
- 1 (one) pair of trainers, Office, 15 squids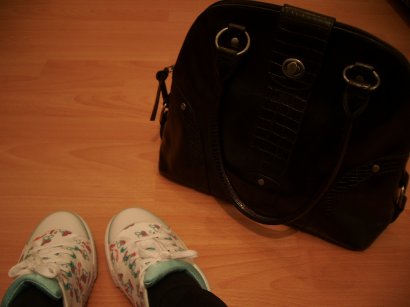 Then there was cake in Soho.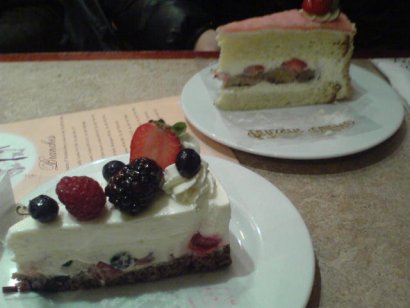 I think I have to sleep now. Linda and Steve are visiting tomorrow morning and I'm going to have to wake up before 10am D:
2 comments
…But my old one was so dirty!
Is the bag instead of cleaning the old one?? If so, James will NOT be happy!