Posted by

Janine

on 30 Jul 2006 in blog
I've got so much to say today. Mostly because I haven't posted in here in ages, for which I apologise.
Firstly, in an exciting bit of site related news, I've added a new link to the links page. Yes, Linda has finally made her blog public, go visit if you like, she's lovely.
So last weekend I was kinda busy with going to Wales and visiting Siân. It was lots of fun, there was a beach and ice-cream and an old country house with grounds.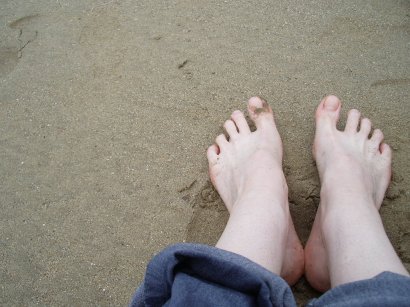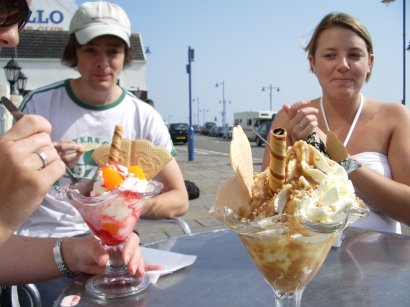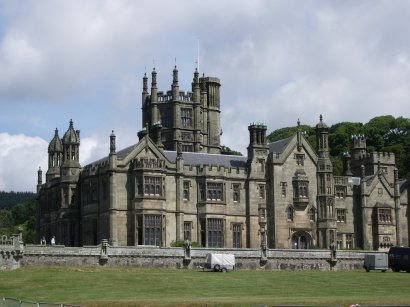 There was also a carnival, a fair, and a man on a motorcycle.
After Wales I was a bit tired. It was also my birthday on Monday. I'm now 22 *gasp*
To celebrate I watched the Libertine. It was a good film, but perhaps a bit too lewd for my liking. But it was set in almost the exact same time as when Samuel Pepys was writing his diary and it was really nice to see all the old clothes (so pretty!). I also watched Princess Mononoke, which I can't believe I've never seen before. As with all Ghibli films, it seems to be on that extra level of weird that I just can't seem to comprehend, no matter how hard I try. But, as with all Ghibli films, it was animated superbly, and really you don't care if you don't understand it because it's just so nice to watch.
So, after all that and another week of work it was the weekend again. As a birthday spectacular, I envited everyone to stay at my house. It was super. There was a picnic and rain and noodles and ducks and an escalator and PIRATES (more on that story later)
Everyone had fun...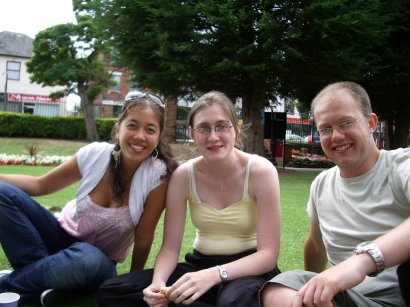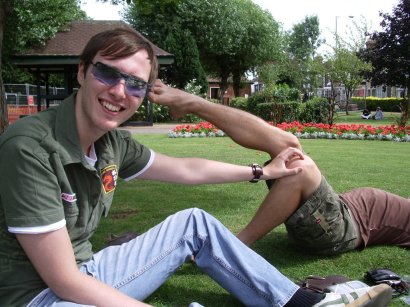 ...Nick had a foot in his face...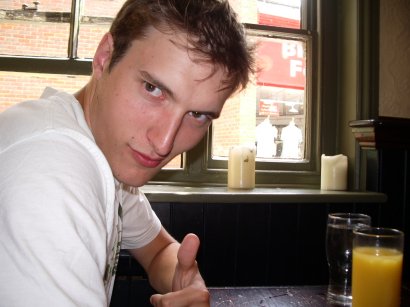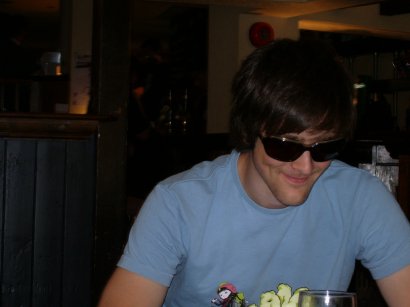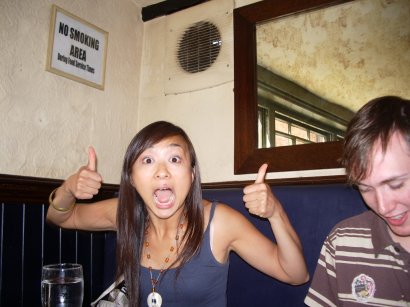 ...and Linda had the best meal of her life, ever.
Among the presents I recieved were a watermelon and a lovely selection of pamphlets and reading material (I'm so lucky).
Read on for Pirates of the Caribbean possibly, but not really that much, spoilers.
So so so Pirates of the Caribbean was good! At first I wasn't entirely sure that it would live up to the first film, but it seemed to pick up momentum as it went along, kind of like a snowball rolling down a hill, until it became a collossal ball of swashbuckling fun. The best part was, without doubt, the huge Will Turner, Jack Sparow, Norrington, wheel fight; I think they could make that into a whole film by itself and it would be excellent. Also also OMG Will/Elizabeth/Jack love triangle for the win, for the win!
5 comments
ooh also thanks for an awesome weekend. it was good to see everyone again!!
ohhh thanks janine for the link to my site!!!!
@Mariya:
I apologise for not checking your photos more frequently D:
Can I ask about Anin camp? Was it a family vacation?
This blog was beautiful Janet. I especially liked the way you had set up the presents, you artist you!
Happy belated Birthday! I didn't forget…my computer got swallowed by fuzzy monkeys (yes, that's it!)