Posted by

Janine

on 17 Aug 2023 in blog
I was going to write several posts about my summer adventures, but I ran out of time. So why don't I just roll them all into one mega summer post? *cue trumpets*
I had a birthday recently and received a nice selection of cards. (Including two from one aunt, because she forgot she'd already sent me one and so sent another.)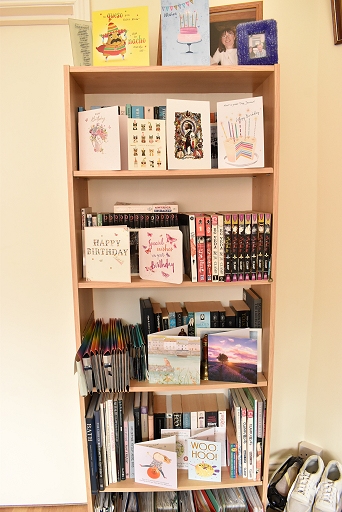 My parents gave me an "Our Flag Means Death" card. How cool is that? It's beautiful too!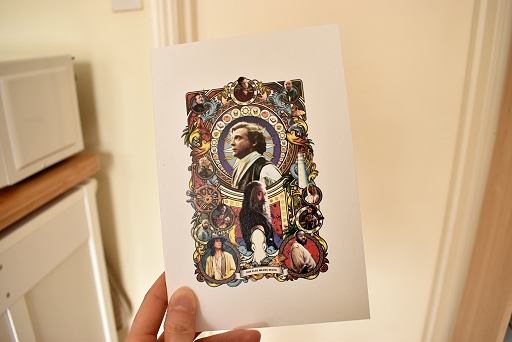 Toiletries presents: a new toothbrush from my parents because my dentist recommended I get a new one; a couple of face masks from Mariya (one made from cauliflower extract, because that's what everyone clearly wants on their skin); and a Clinique set from Asia, which feels fancy.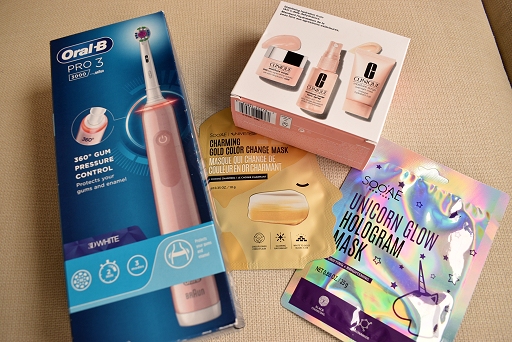 Food and kitchen presents: a new potato masher from my parents, which should be much easier to clean than my old one, thank goodness; a yoghurt pot lid (!?) from my parents; and several packs of sweets from my parents and from Mariya (including yoghurt soda flavoured sweets which I am very curious about).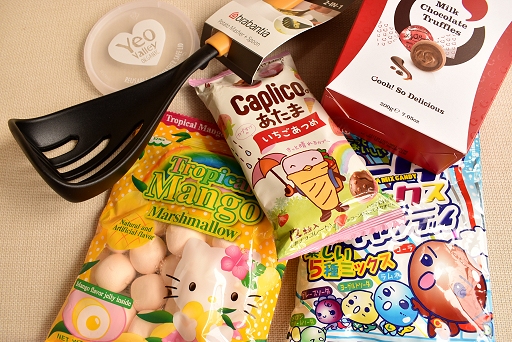 Clothing presents: a sun hat from my parents (chosen by myself because I desperately want to be the sort of person who wears a hat like this, even though I'm not); and some lovely scrunchies from Mariya.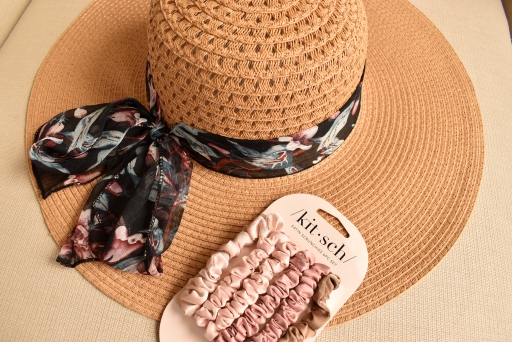 Other presents: an amusing retelling of the Bible from my parents (I've never read the Bible, so I've no idea how much of this I'll understand); a very relatable notebook from Mariya; and a cat doorstop from my parents. The doorstop is called Dotty (short for Dorothy; Dorothy the doorstop) and she's hard at work right now.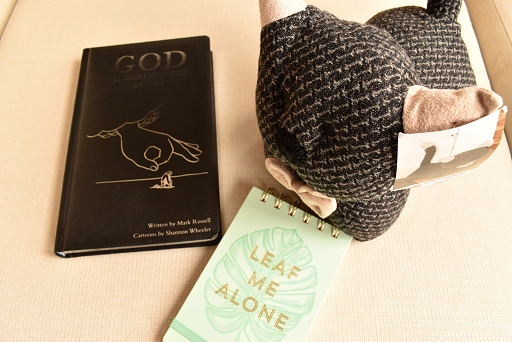 Now onto my travels. Way back at the beginning of June I went to Porto in Portugal with Asia and Ulrike. I'd never been to Portugal before but I really liked it. The people all seemed really nice, the place was beautiful and so hilly, and we ate really well.
This is the flat we stayed in.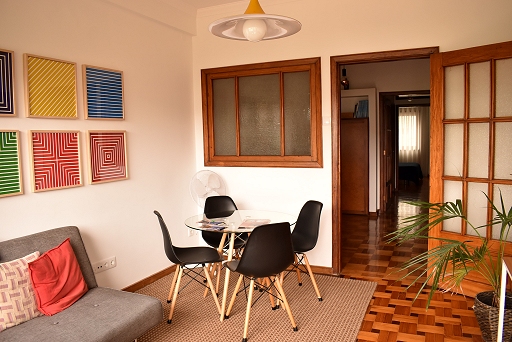 And my room. The artwork on the walls was all made by the host!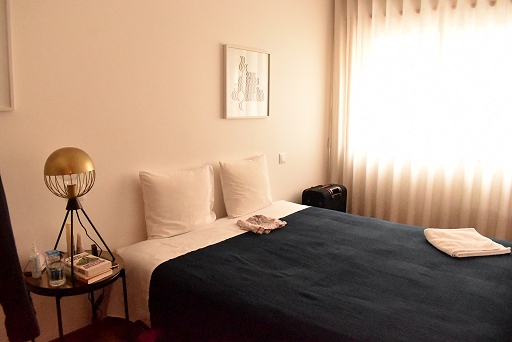 One of the most beautiful parts of Porto is down by the river. The Dom Luís I Bridge is stunning. We only saw it at night, because we weren't in town for long, but I'd love to go see it again in the daylight.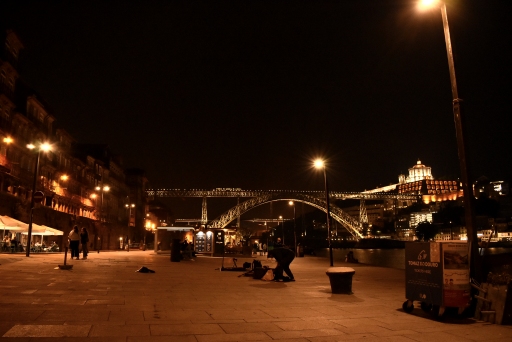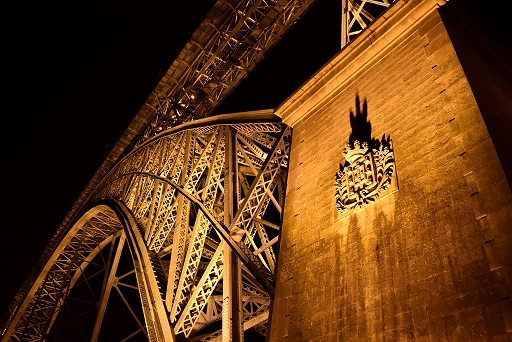 The churches in Porto are all so beautiful. Some of them had lovely tiles on the outside. In fact, a lot of the buildings were covered with tiles. It gave the place a lovely feel.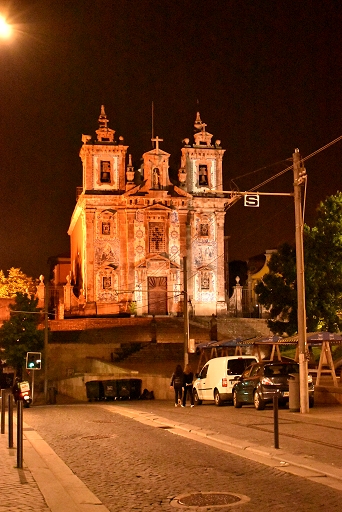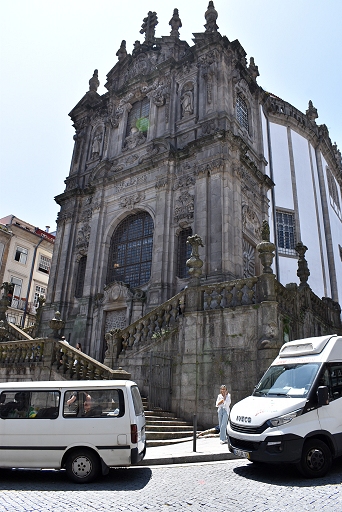 We went to the Livraria Lello bookshop which was really pretty but also really crowded, and you have to pay for entry. Not for the faint of heart!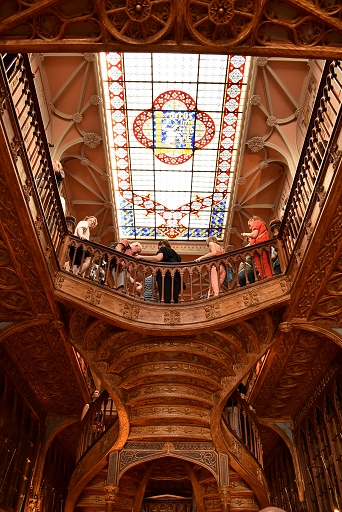 A final shot showcasing the hilly streets. They looked lovely, but it is not a city for wearing high-heeled shoes. We learnt our lesson!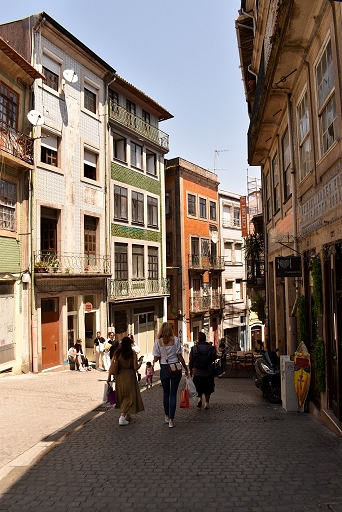 I came home with a souvenir haul: face masks as a gift from Ulrike; a book I got from the Livraria Lello bookshop (it came with the ticket); delicious caramelised almonds (pack already half-eaten); lacklustre tuna pâté; and a CD of fado music from one of the singers we saw (his voice was astounding).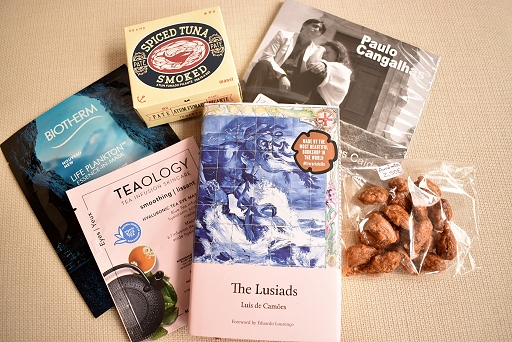 Not content with that, I went on a trip to Ramsgate in Kent with Deborah and Claire in early July. We stayed in an little old cottage. It was modern on the inside, apart from the small, winding stairs which felt like a deathtrap!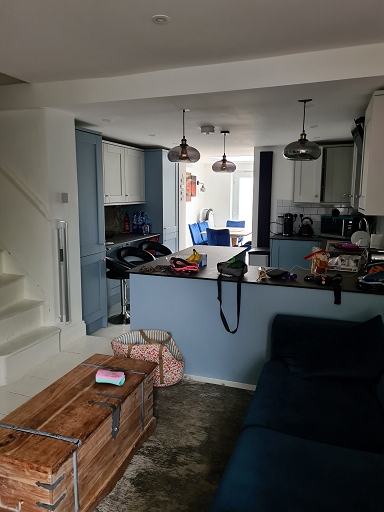 My room was in the basement.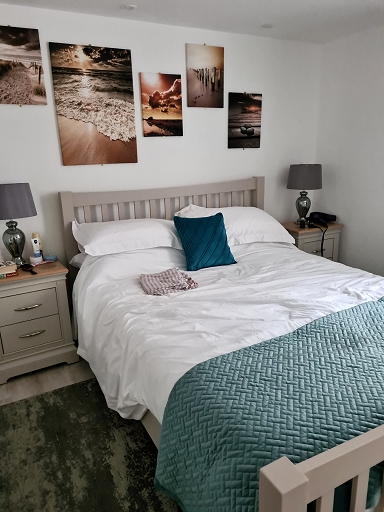 Joining us was Deborah's dog Pixie. She's such a well-behaved little dog!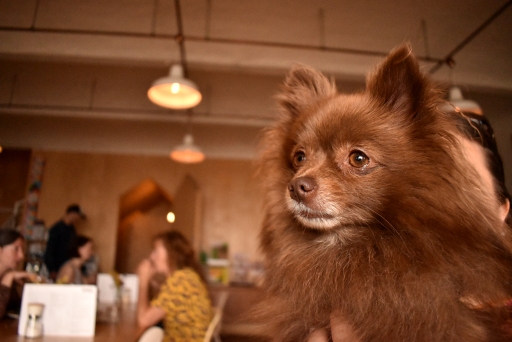 To get from the beach up to our place involved stairs. These ones are called Jacob's Ladder.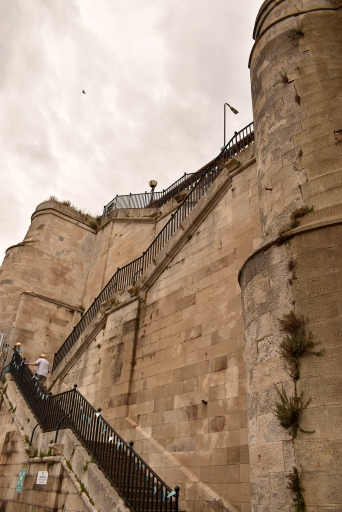 One of the main parts of Ramsgate is the Royal Harbour, which is certainly impressive enough to deserve the term Royal.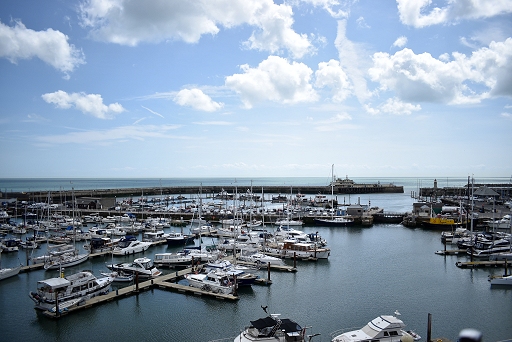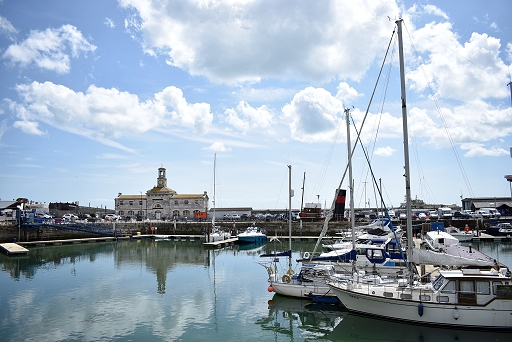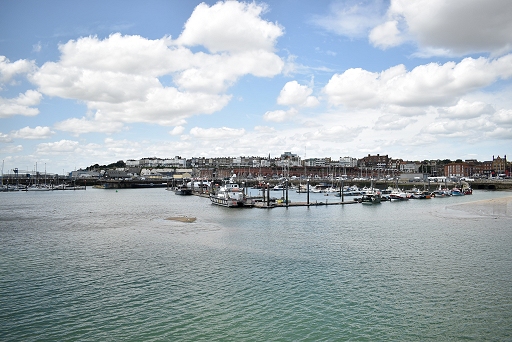 At the end of the pier is this old working building, which is now a restaurant (closed when we went!)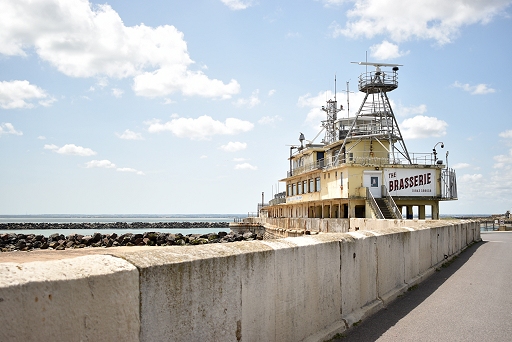 Here is the same building from far away. One day we walked to Broadstairs along the beach. Sandy beaches too!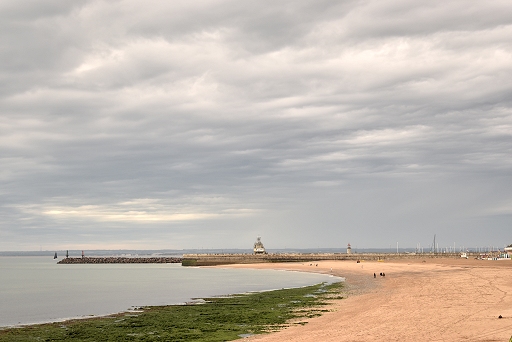 Lots of pretty chalk cliffs.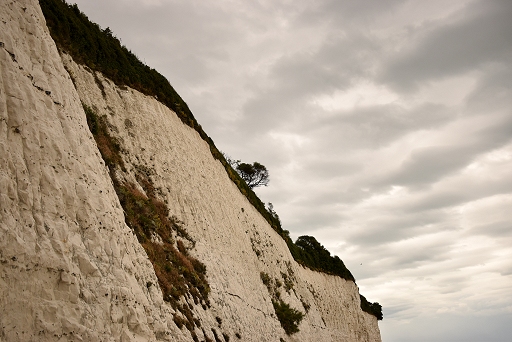 We were astounded on our walk when we stopped halfway and all our phones buzzed to tell us we were now all on French phone networks. Yes, that's right: we were so close to France that the French network overtook the British one. I took the below photo because we could faintly see the French coastline in the distance, but alas it didn't really show up in the photo.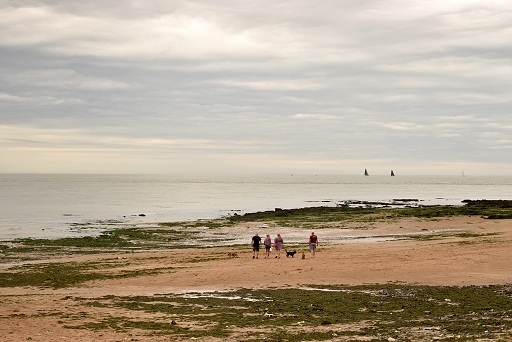 And finally in adventures news, Theresa came to stay with me recently. We had a great time gallivanting around London. One of the things we did was go to a pug petting café! I've never been to an animal petting café before. It was great fun. The dogs were all really friendly and well-behaved, and you could tell that they loved their owners and loved having all these people come to fuss over them each day.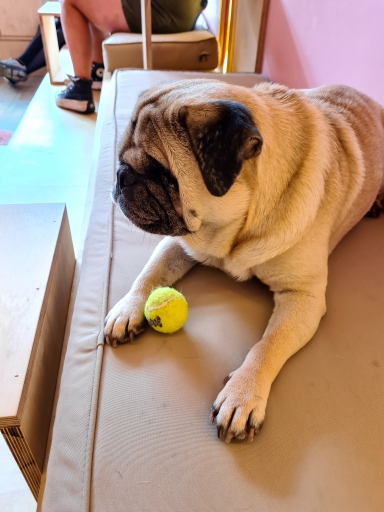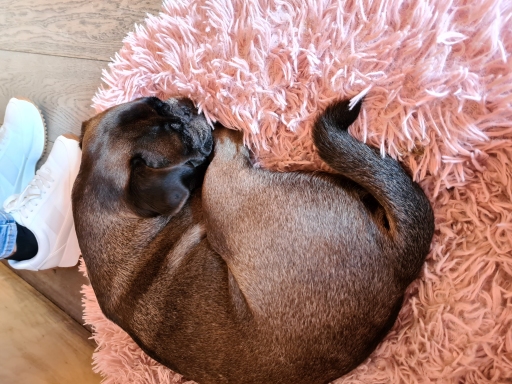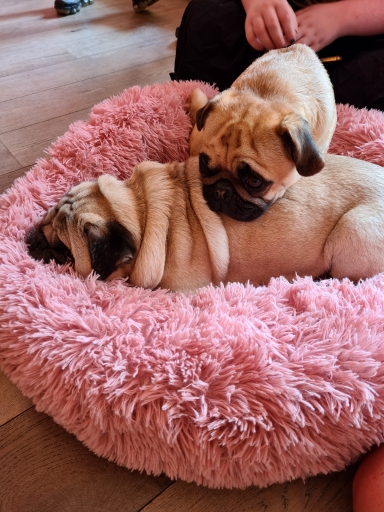 It's been really fun. But after all that, I need a lie down.