Posted by

Janine

on 28 Nov 2009 in blog
So, real life has been kinda shite recently.
A close friend of the family died this week.
She'd been fighting with lung cancer for the past few years now, and she had been particularly bad recently, but it's still a shock. At least she died peacefully in her sleep. And now she doesn't have to suffer any more.
But man, you couldn't have met a nicer person. She always treated me like family. I'll miss her a lot.
My parents are taking it quite bad. They've lost one of their best friends. But they're doing their best and trying to keep busy.
So am I for my part.
Things I have been doing to cheer myself up:
1. I just finished playing the first Phoenix Wright game. I am late to the party, I know, but it was fun nevertheless. If you want to know what Phoenix Wright is like, here is a helpful summary: http://www.youtube.com/watch?v=lAS1WoDi3Q0
2. I finally caved in a got myself a pink cardigan. (And not even for cosplay purposes. I bought it for EVERYDAY WEAR.)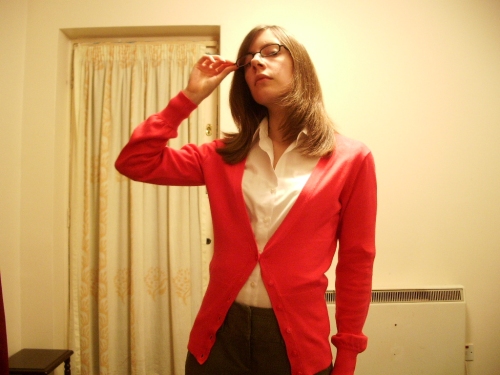 Oh lord, what have I done.