Posted by

Janine

on 18 Dec 2011 in blog
And the countdown to Christmas begins!
I feel like I really need a Christmas holiday this year. Work has been fairly stressful recently and home-life has been a little stressful too, so I think I need some time to wind down.
On a positive note, writing these advent drabbles has been so much fun (for me, at least, maybe not for you :D) even if somedays it takes me a while to work out what to write. Currently, I'm looking at today's prompt and making a :/ face.
Also, last weekend, I went to visit Deborah and we tried out her new chocolate fountain!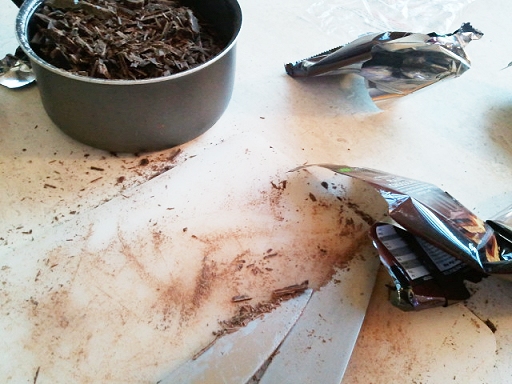 Chop chop chop then melty melty.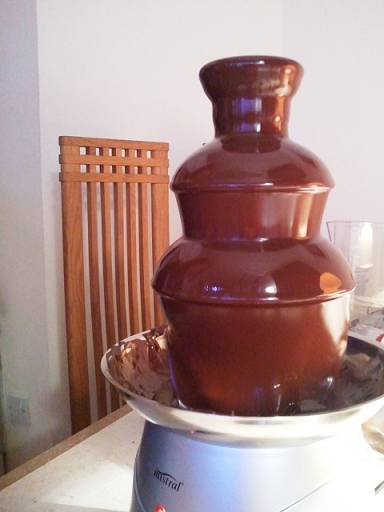 Oddly enough, it doesn't taste as great as it looks, but it is ridiculous amounts of fun. That is, until you've both eaten far too much and have to lie on the sofa groaning. Good times.
I hope you're all having good pre-Christmas weeks! I always prefer the build-up to Christmas to the big day itself. And don't listen to too much Slade, now, will you? It's not good for you in large quantities but can be enjoyable as part of a varied diet.