I only like photos of myself
Posted by

Janine

on 18 Nov 2007 in blog
Hello. Random photo time. I was working a new look tonight; let me show you it. I had nothing new to wear, so I thought that maybe if I threw on enough accessories then no-one would notice. I like to call it 'The Over-Accessorise'.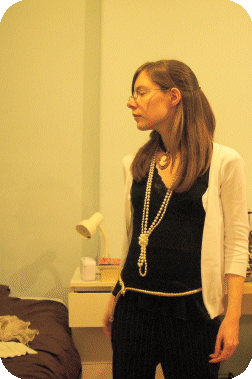 I was wearing three necklaces! Good God. Lock me up now.
In other news, Ritsuka picture will have to come later. I had to re-draw it because he didn't look enough like a kitten in the first one.