I'm Back! (Back in black)
Posted by

Janine

on 30 May 2007 in blog
Mannnnnnnn, why do my first two days back at work have to be so stressful? I mean. The whole world and his aunt seemed to descend on the archive this afternoon! That is, if the whole world and his aunt = 12 people. But they all turned up at the same time! And we didn't have enough chairs! Lordy.
So, I was in Cornwall last week. I am missing the slow pace of it all very dearly. We went walking over the cliffs every day (and then had to go to bed early because of being absolutely cream-crackered from all the walking). Also we ate fish and chips and pasties a lot, and I read Michael Palin's Around the World in 80 Days (which could alternatively be titled Around the World in the 80s).
Places we went:
- St Ives (well, that's where we were staying)
- Lizard point (Mr. Lizard...)
- Land's End
- Cool old tin mines
- A theatre on a cliff
When I came back to London it was like being slapped awake. WHY ARE THERE SO MANY PEOPLE HERE?? I had gotten used to walking in the countryside where there are hardly any people. It was calm. Living amongst so many people gives me a bit of rage. Anyway. Cornwall was nice, and sunny, and relaxing. It looked a bit like this: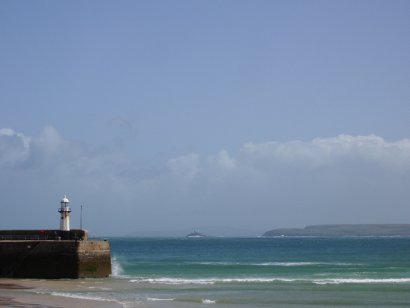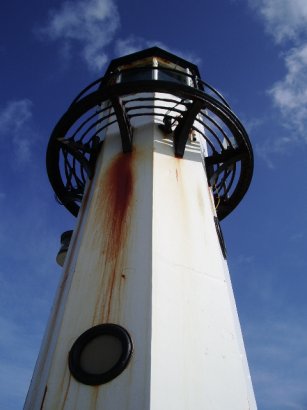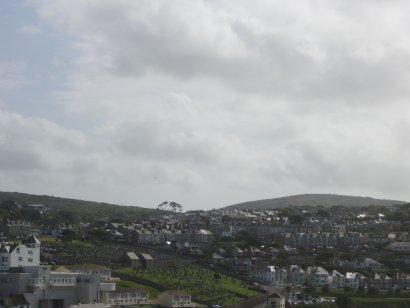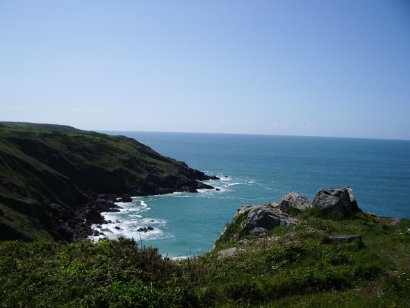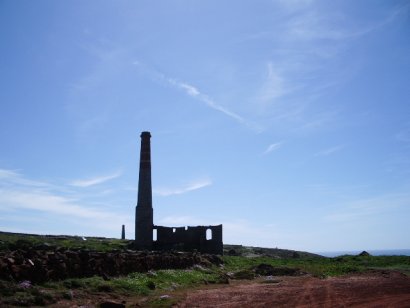 But the bonus about being home is that I received this: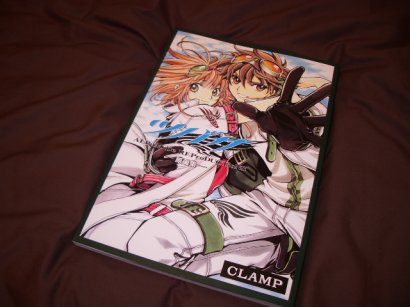 Tsubasa artbook! Did someone say SSSSSEXY? Oh man, does this ever brighten my day. Dear CLAMP, please release a xxxHolic artbook too, thank you please.
Other things. I went to see Philistines by Maxim Gorky last night, which was basically about a group of Russians in 1902 being miserable, and shouting about it, FOR 3 HOURS. Ah, but I jest. It was actually quite compelling, despite all the shouting.
Annnnd, while I said that I would do lots of drawing on my holiday, I didn't figure that my whole week would be spent on cliffs. Ergo: total drawing done = zero
I'll try to get some done tonight!