Food post - 17 January 2022
Posted by

Janine

on 17 Jan 2022 in blog
Ah. It's always nice to write the first food post of the new year! (Most of these dishes were actually made in 2021 but, shhh, I won't tell if you won't.)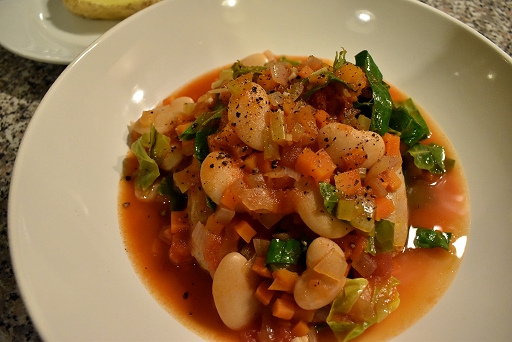 Sausage and butter bean casserole
I made this in late November and I honestly don't remember much about it now! The recipe is actually called "Sausage and cannellini bean casserole" but the supermarket was out of cannellini beans so I substituted butter beans. I seem to recall that this dish was pleasant to eat but not amazing. Did it need more salt? Who knows? It was a stew. It had sausages in. The rest clearly left no lasting impression on me.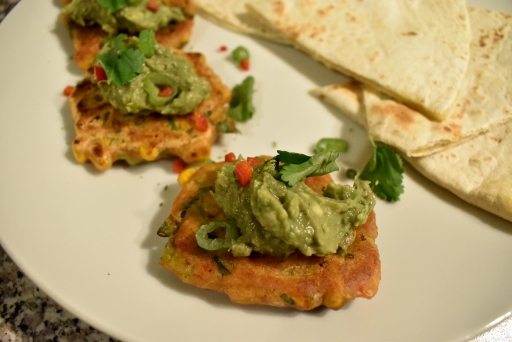 Mini Mexican sweetcorn fritters
After the astoundingly-delicious sweetcorn fritters in the last food post, I had high hopes for this recipe. It was, however, a disappointment. That's not to say they were bad, but they just weren't up to the level of the others. These Mexican fritters had more of a flat taste than the other ones. There was no zing to them, which was surprising, given the lime juice in there. Something about browning the corn first and adding smoked paprika and fajita spice mix gave these a more savoury taste, whereas it was the sweetness of the sweet chilli sauce that made the previous ones sing. The other ones benefited from bacon too, which these didn't have, leaving them not quite salty enough. In conclusion: they're ok, but don't make them immediately after an amazing sweetcorn fritter recipe.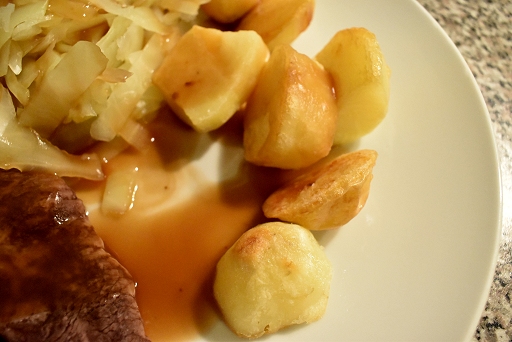 Perfect roast potatoes
Well. Going by the name, this recipe has a lot to live up to! Alas, I can't call them perfect roast potatoes. They were ok, but not perfect. The thing is, they're not very golden and crispy. I like a roast potato with crunch! I like them brown! I made this recipe again a few weeks later and kept them in the oven for another half an hour, and they were so much better. Still not perfect in my eyes, but that's because I've realised I prefer the taste of roast potatoes cooked in vegetable oil instead of the greasy lard taste of duck fat. However, I had no idea that, as per this recipe, you can cook a roast potato without turning them once! I thought roast potatoes had to be turned regularly in the oven to brown them all over. Not so! And if you don't move them, the bottom gets extra crispy. I have learned things and am wiser.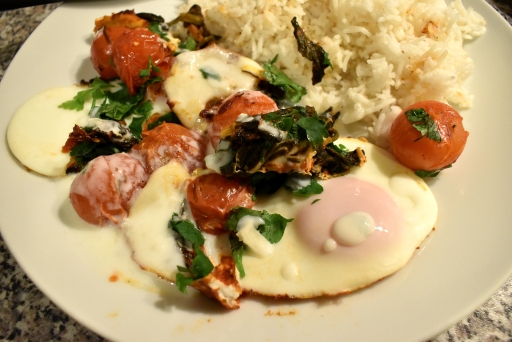 Frankie's 'late night' breakfast
I have realised why all the recipes for shakshouka and similar dishes have photos of the dish still in the pan and not on the plate: once you put it on the plate it looks like a mess! I think mine was particularly messy, because I only cooked one portion and there weren't enough tomatoes to keep the eggs contained and stop them from spreading everywhere. So, I failed on presentation, but as to taste, well... I was scared before trying this. Eggs and tomatoes are one of those flavour combinations that I just can't stomach together (unless, for some unknown reason, it's tomatoes in an omelette). The mixture of the rich eggs and sweet tomatoes makes me feel kind of sick. I had had shakshouka once before, many years ago, and I remember it making me feel nauseous. However, new year new me, so I decided to give this one a go. I was surprised to find that that this version didn't make me feel ill at all! The cumin, spinach and lemon juice really helped to cut down on the pure tomato sweetness that I normally struggle with when it comes to eggs, and that was with the added sugar in the recipe too! The fact that there aren't actually that many tomatoes in the recipe may help as well. That said, I was not an out-and-out fan of the dish. There was too much lemon juice in the yoghurt sauce, making the sauce very runny and super sharp; it overpowered everything. Tone down on the lemon juice, and you'd have a nice dish that I would stomach quite easily.
2 comments
Hi! I have a favorite recipe for roasted potatoes that I've made it quite a few times and it's always a hit. Of course, parmesan and butter help pretty much anything they touch. :) Here's the link: https://cooking.nytimes.com/recipes/1020633-extra-crispy-parmesan-crusted-roasted-potatoes. Let me know if you have any issues accessing it as I also have the NYT Cooking subscription so I can send it from there. I didn't realize you weren't a fan of shakshuka, it's one of my favorite brunch dishes but it is certainly very tomato-ey. I always put a pinch of sugar when I cook tomato dishes, you don't end up tasting it but it tones down the acidity and makes the dishes more balanced. I've been trying new dishes from my vietnamese cookbook, so far I've done noodle dish and an eggplant dish and both were quite good.
Whoa that recipe. I didn't know you could get cheese-crusted roast potatoes! I am intrigued.
Sugar in tomato dishes sounds like a really good idea to combat the acidity. I am beginning to realise (mostly thanks to "Chicken Leg") that a bit of sugar in a lot of dishes can really improve things, so I've started adding it occasionally. Apparently my Nan (who was a cook) used to recommend it too, but then she did get diabetes, so I think I'll reserve it only for the dishes that really need it!
I'm glad the Vietnamese cookbook is going well! Vietnamese cuisine is something I haven't delved into at all, but I bet it's delicious.