Posted by

Janine

on 29 Jul 2012 in blog
Time for more photos of things I've been cooking recently.
On a previous post, Nick astutely pointed out that nearly all of my recipe links come from the same website. Sorry for the lack of variety! I seem to have developed a bit of website loyalty along the way, because I like the large selection of recipes that the Tesco website has. The last thing I want to do is endorse a big company like Tesco though, so I did consider not putting up the links to the recipes. But, I am also using these posts as an aide-memoire of sorts, and it's handy for me to have links to the recipes in case I ever want to cook them again.
So, the links will remain, but they come with a polite notice: there are plenty of other supermarkets out there. Use whichever is most convenient for you. Tesco doesn't need your money.
Onwards!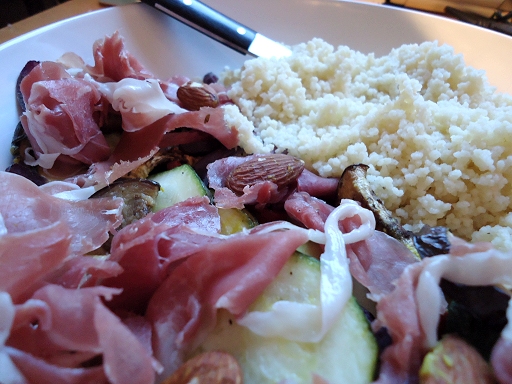 Warm zucchini and eggplant salad
With the combination of chilli and mustard, this salad was far hotter than I would have liked. The mix of flavours was quite odd too. I wasn't a fan.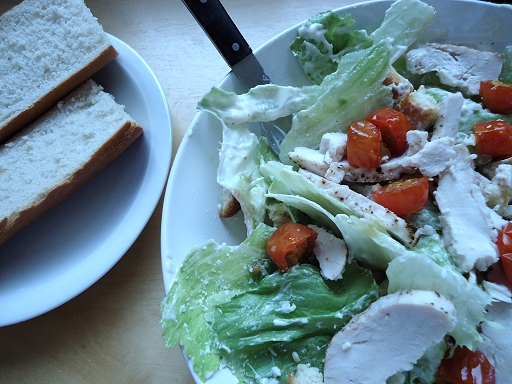 Caesar salad with roasted tomatoes
I normally find Caesar salads a bit rich, but this one was actually really nice and not too rich at all.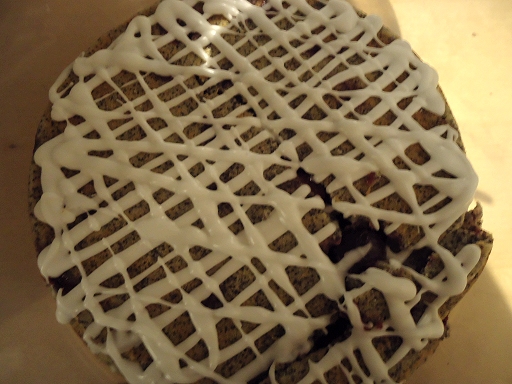 Cherry poppy seed cake
As you can tell from the picture, I had a little bit of trouble getting this one out of the cake tin! This is pretty much all due to my own incompetence and inexperience when it comes to baking, but I can only learn from my mistakes. The cake itself, while fully cooked, could have done with a little longer in the oven; it was too anaemic and moist to the point of being soggy. The taste was nice though!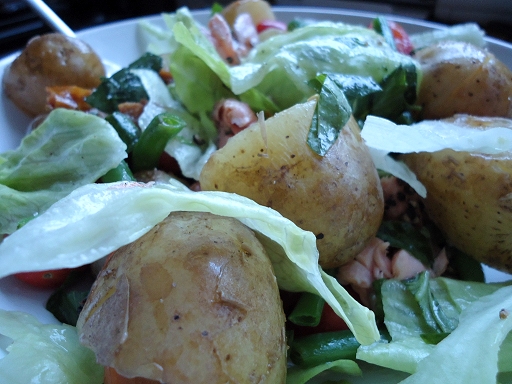 Salmon Niçoise with sun-dried tomato dressing
Very tasty. I have come to the conclusion that sun-dried tomatoes can really make a salad dressing sing.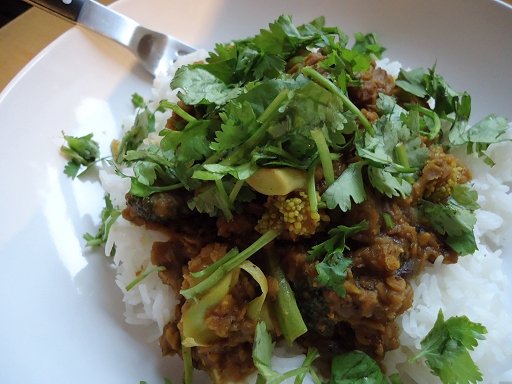 Bengali split pea curry
This has a very mild sort of taste. That may not be how it's meant to taste though, because I swapped out most of the ingredients for approximate things that I already had in my store-cupboard.