Posted by

Janine

on 29 Oct 2007 in blog
Seeing as how the bullet points seemed to work yesterday, I'm going to stick with them today.
1) I've realised that the lecturer that I have on a Monday is really quite funny. It's always nice to have a class that you enjoy sitting through. He was telling us today about the Stanley Kubrick archive. Apparently the reading room is done up like something from 2001: A Space Odyssey, with proper space age and white lights and electric shelving that tries to kill you and everything. Only, when he told us, I was half expecting him to say that they'd done the reading room up like A Clockwork Orange, with a reproduced milk bar full of statues of girls with their tats out. But I've a feeling that wouldn't really be very good for the researchers, so space lights are probably better.
2) My alarm clock has been broken for the past few days. It refuses to tell a time that is not 8:20, even when I put two new batteries in it. It was quite annoying, because I wake up before 8:20. In fact, I do lots of things at lots of times that aren't 8:20. I hardly do anything at 8:20. It wasn't working out between us. So I bought a new alarm clock, which was super cheap, and looks a bit retro and so possibly cool (if you squint). The only problem is that I bought it from Argos, and so you only see a picture of it in a catalogue before you actually buy it. I brought it home and realised that the thing is HUGE! It's like the size of a large brick, or a small dog. Seriously, it's ridiculous. I am dumbfounded. Have a picture (although it's slightly difficult to judge the size by a picture, AS I FOUND OUT)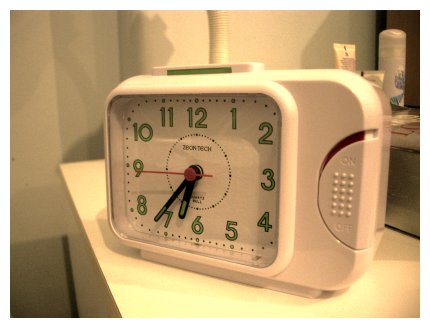 3) I watched CLAMP in Wonderland 2 in a higher resolution. I have found a new favourite moment. I love the part where Kamui automatically assumes that it was Fuuma who ate his okonomiyaki and is all 'You ate my okonomiyaki you bastard! *emo tear*'. And Fuuma is all ಠ_ಠ
4) I found out that I can get a pair of glasses free when I buy my new ones. I think I may get some sunglasses that actually pretend to be cool, rather than the ones I have that look so blatantly like prescription sunglasses that I would rather burn my eyes out in the sun than wear them. Good.
5) I would say more, but I'm sure you don't want to hear me talking about salad.