posted on Apr 25, 2011 by
Janine
in
blog
As promised, here are my new sandals: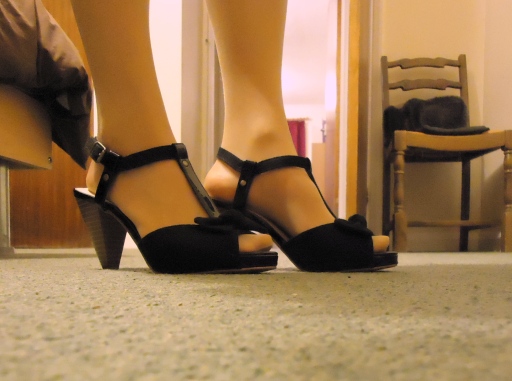 They are surprisingly comfortable! I'M GOING TO WEAR THEM ALL SUMMER.
In other news, two things happened to me yesterday:
1. I watched the second episode of The Walking Dead.
2. I had a nightmare about evil mummies coming back to life.
I HAVE A SNEAKING SUSPICION THAT 1. AND 2. MAY BE RELATED.
Hmm. I shall have to watch this so I can be prepared.
I've always thought it would be awesome to be a zombie extra in a film. Trying to walk like a zombie is so much fun! (I can't be the only person who tries this at home. Can I?)