Boat parade! Boat parade!
Posted by

Janine

on 03 Jun 2012 in blog
The amount of bunting and union jacks on the streets has grown to fever pitch this week. In case you hadn't heard, this is because there's a jubilee going on.
It is quite exciting though. It's only the second British royal diamond jubilee in the history of ever. I think that says something quite good about life-expectancy rates right now :D
Despite my recent grouching, I've gotten swept up in it as much as anyone. Today, I went to see the Queen's boat pageant along the Thames. Luckily, a friend of a friend of a friend has a flat in Vauxhall with a garden that backs right onto the river. We went there for a barbecue and had a great view of the proceedings (with the added bonus of some jolly lovely food and being able to go inside when the weather turned).
Have some photos: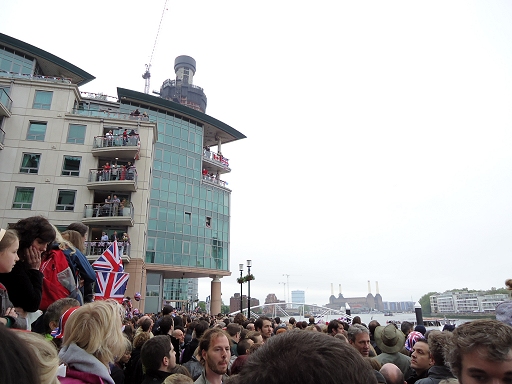 So many people along the river. And there's Battersea Power Station in the background (my all-time favourite power station).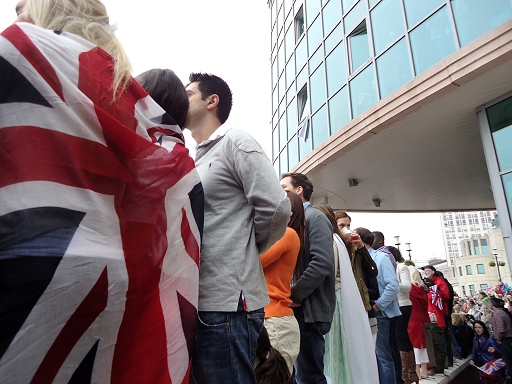 Onlookers watching the Queen go past.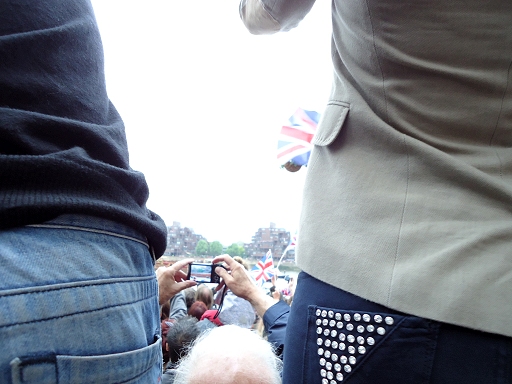 Photos and flags and jubilant crowds.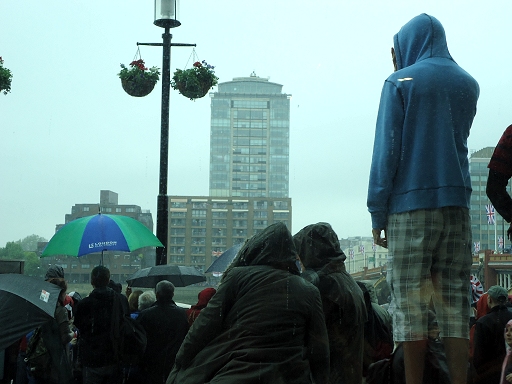 Of course, then it had to pour down with rain. Seriously, the weather couldn't have been any worse than it was today, because it was freezing cold as well as wet. Obviously the powers that be decided that the gorgeous, warm, sunny weather we've been having recently just wasn't British enough for the jubilee. Thank goodness for that. I'd hate to have nice weather on a bank holiday; it'd be so unpatriotic!