Posted by

Janine

on 03 Dec 2011 in blog
I've been on a bit of an early-20th century kick. This is mostly because I've been watching too much Downton Abbey and looking at too many Edwardian photographs while at work.
So this morning I found a rather nifty-looking Edwardian hair tutorial and gave it a go.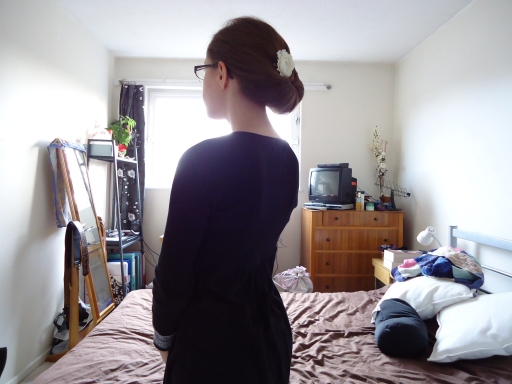 It's a bit more matron than marchioness but I'm still rather chuffed with the way it turned out.
Maybe tomorrow I'll try for the full Lady Mary.
Today, I would also like to give a shout out to my blanket :D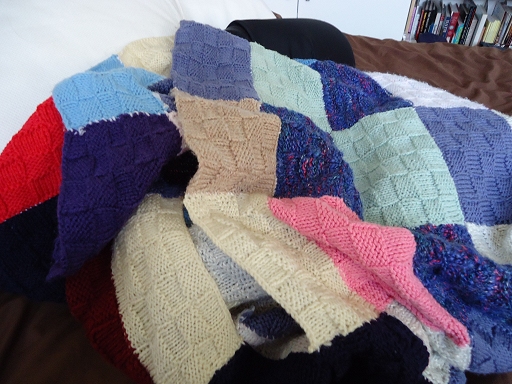 My Mum knitted this thing years ago. I first got it when I took it away to university with me and it's been my companion ever since (it even came to New York for six months!) There's nothing like a blanket to snuggle into when it's cold. I tend to feel the cold each winter, no matter where I'm living, so this blanket gets an outing each year.
Apparently my current flat is normally a warm place, but at the moment THE HEATING IS BROKEN D: So today I've been rocking it with my blanket, my hot water bottle and copious amounts of hot chocolate. It's been pretty good, all told.
4 comments
I think quite a few people have tried out the blanket at one point or another. The last person was probably James. Do you remember? When he was so ill that he nearly passed out halfway round a roundabout. Fun times :D
Comment from:
Nick loves Janny Fanny
Visitor
I think the hair would be very good as a bridesmaid which you seem to be every effing day anyway.
That blanket brought a lot of memories flooding back. I think I even wore it as a technicolour dreamcoat. It's just so versatile!
Thanks! That hairstyle was actually shockingly simple. Although I didn't leave the house all day so I have no idea how it would stand up to the elements.
I think next week I might give a shout out to my hot water bottle.
Your hair looks really great. Do you know what would happen if I tried that with my hair? I don't either, but it would probably require the involvement of the National Guard.
Today, I would also like to give a shout out to my blanket :D
If we all gave shout outs to our blankets, it would be a better and warmer world.
That's a very nice blanket.