Posted by

Janine

on 22 Sep 2005 in blog
I'm not even going to pretend that this isn't a poor attempt at jaffing from my work. Ah well. Have a photo of Oslo for yourselves.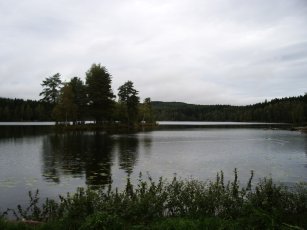 Not too much of note has happened. I finished watching the mighty boosh, it was good, although I'm a little sad that there wasn't so much banter between Vince and Howard, because that could throw out some real gems.
I finished reading Angels and Demons. It was a little exciting at the end I suppose, but it was not on a par with the da Vinci Code. There was just less interesting "facts" and more plot, which, to be honest, is not the best in the world. So no, I was no way near as gripped as I was with the da Vinci Code. If I ever do this book crossing thing, I think that this'll be a book I won't mind parting with, although I should really send off some better books instead.
I found out that the song 'Do you want to' by Franz Ferdinand is going to be the ending theme for the new anime of Paradise Kiss. I've never read Paradise Kiss, so I've no idea what it's like, but I think I can see myself watching the anime just because of the song. Not that I don't have too much to watch anyway and no time to do it.
I would also like to make a new layout for tinnedfruitconundrum.net, but that would mean drawing a new picture and then coding it all and I really don't have the time. *mope mope* Why do I always get so inspired when I have much more important work to do?
I'll be returning to Bath on Saturday if I don't see you before then.
Cheery-pip.