Posted by

Janine

on 01 Mar 2006 in blog
I went home at the weekend. There was a family gathering on my Dad's side, everyone was there. As with most family gatherings it was both loud, drunken and a little bit embarassing, but I wouldn't have it any other way <3
First there was curry and then there was bowling.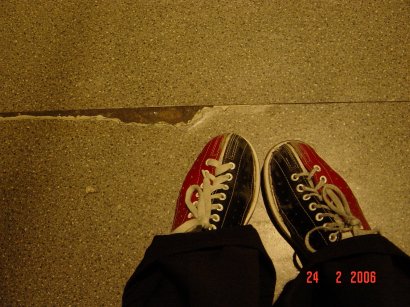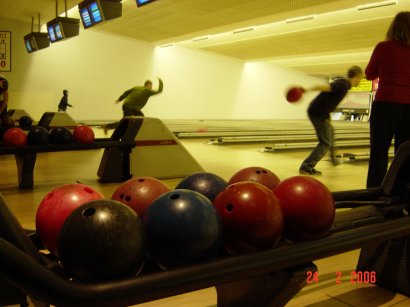 The next day I took another trip, with my parents, to one of the oldest remaining coaching inns in the country. We took a tour around the building this time. It was so interesting! The whole place looked like it had grown up organically. None of the rooms were the same size and they were all on slightly different levels. Each room you walked into seemed to have another door, which would lead into a tiny staircase to yet another room, this in turn would have tiny staircases leading away from it. It was like a warren! There were places where the sizes of the rooms didn't quite match up, suggesting that there are lots of secret nooks and crannies that you don't know about. Indeed, there was a priest-hole under the floorboards of one room, that you could only enter through a tiny cupboard. I find this kind of place fascinating! There was a room that Oliver Cromwell had stayed in (supposedly) and a room where Henry VIII and Anne Boleyn stayed on their honeymoon!
Don't get me started on the network of tunnels that are supposed to run under the town centre, connecting this inn to the church and all the other pubs in the area...
Man, I feel bad for not updating Clematis in a while. I've had a half-drawn page sitting on my desk for ages! I just don't have the time at the moment. When I'm not in the lab, I'm writing my seminar for next Monday. Please bear with me, I will update sometime.
Oh, and Mariya: I got your card! Good luck for Saturday!