...and everyfin and everyfin
Posted by

Janine

on 28 May 2006 in blog
Okay. Yesterday Steve proved that he is five kinds of awesome by making us personalised biscuits!
Oh. Ohohoho. Take a look.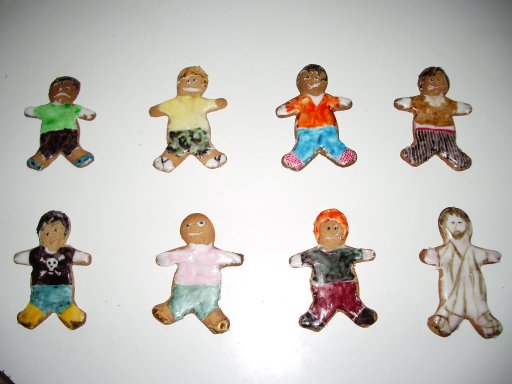 From left to right:
Top - Steve, James, Nick, Me
Bottom - Linda, Jon, Maggie, Jesus
Yes, Jesus is a member of our household too XD
Man, I bet he'd taste of awesome (but no-one's been allowed to eat him yet).
Have a close up of me: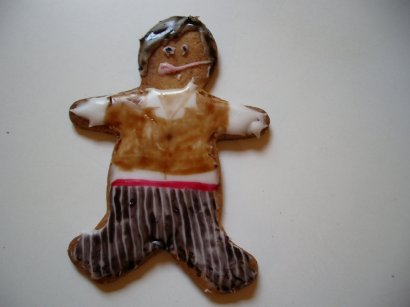 Oh what a likeness. My expression is...I don't know what it is, but it's super.
Oh man I want to eat Jesus so bad!