posted on Mar 26, 2009 by
Janine
in
blog
I was going to make a huge post about the latest episode, because I am having MIXED REACTIONS. But I think, actually, seeing as we're close, I'll just leave my reaction post until the series is over.
Only one episode left though! I CAN'T WAIT. (And then it will be all over, and I will have no idea what to do with my life anymore. Oh well, I'll cross that bridge when I come to it.)
In other Gundam00 news: did you see the new Tieria figurine?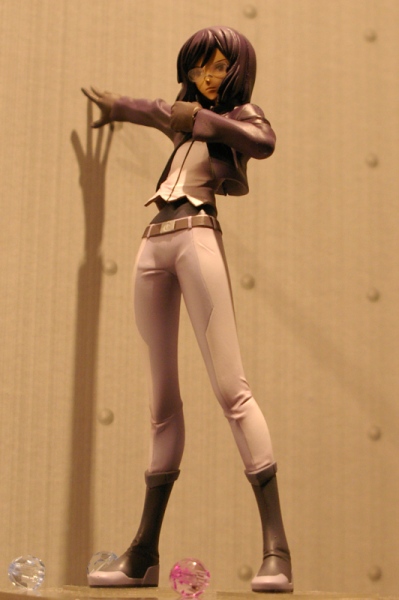 THOSE HIPS. Seriously. Seeeeeriously. THOSE HIPS. His waist is smaller than mine! And I am petit, let me tell you (others might say short and unhealthily skinny, but I think petit sounds better~)
There's another new figurine that showcases Tieria from episode 8 of the second season, which, if you know what I'm talking about, is exciting.
I can feel Tieria fanart imminent. (Hahaha. As if it's ever not iminent!) But first I have to go home for the weekend and apologise for not being around for mother's day to my dear mummy.