posted on Feb 2, 2011 by
Janine
in
blog
Hi!
Yesterday, my Mum and I went to save the economy. That's right, we went shopping. Now, I'm no economist, but I think our efforts helped a lot. After all, there were two of us. And my Mum even bought socks!
To show you what I bought, I decided to give my camera and outing. Unfortunately, apparently I had sub-consciously decided to pull stupid faces while doing so \o/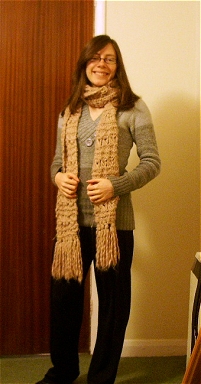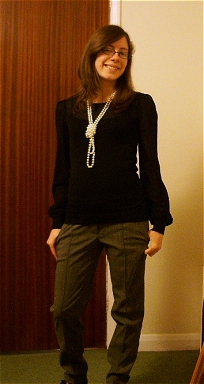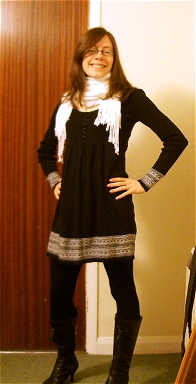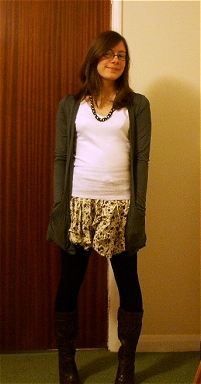 Clockwise from top left:
1. Jumper - Jane Norman
2. Top - Topshop, Trousers - Miss Selfridge
3. Cardigan - New Look, Skirt - Topshop
4. Dress - ok, so I didn't buy this one yesterday. This is the dress that I got for £3 (£3! £3!) from Petticoat Lane market back in November. I said I'd take a photo of it for you, so here you go :D
Also, my camera is on its last legs. It doesn't like batteries anymore. It's all like, "What is this shit? What are you feeding me? I'm dying here! Get me the hard stuff, man! The hard stufffff!!!!!'
I was going to wait until I had more money before I bought a new camera, but I'm not sure I can take it any more. Can any of you guys recommend a camera that's good but not too expensive?
In other news
I borrowed Gogol Bordello's Super Taranta! from my parents. I love Gogol Bordello. They're so energetic! I would liken their music to a tornado; it's fast and furious and makes you fly around like a lunatic.