posted on Nov 20, 2011 by
Janine
in
blog
So this weekend didn't go according to plan.
It was Deborah's birthday and she'd booked a table at a swanky club in Mayfair. Claire came down to stay at mine yesterday and we toddled off to Mayfair for some fun times.
Turns out though, that Claire and I were 10 minutes late so Deborah's table was full and apparently that meant we weren't allowed into the club at all; no table, no entrance. NOT IMPRESSED, SWANKY MAYFAIR CLUB. If you are going to have a super-strict entrance policy, please make it clear before people travel all the way here from Southampton.
To be honest though, I wasn't that disappointed. I was sad that we couldn't celebrate with Deborah, but I wasn't really looking forward to going to the club anyway. Don't get me wrong, I like dancing, but if you're an establishment that charges an exorbitant entrance fee plus a rather ridiculous minimum spend for each table plus plus a dress code along the lines of 'all girls must wear heels and tiny dresses and nothing else is acceptable' I tend to think you're a bunch of knobs and I'd rather not waste any of my money on you. Just for the record.
Anyway, all wasn't lost. Claire and I found a very nice Sicilian restaurant in the West End. We sat at the bar and drank cocktails and felt very classy. We also had a great chat, which is hard to do in a club setting.
And we were finally able to meet up with Deborah this morning to give her our presents. She felt a little bad about yesterday so treated us to hot chocolate and some rather delicious muffins, which was very nice of her.
Claire and I also went to Petticoat Lane market AGAIN and found a stall where they were selling jewellery for only 50p each :O Yes the quality does feel cheap, but I'm rather chuffed with my new necklace all the same (Claire got it for me because I had helped her purchase some new shoes minutes beforehand.)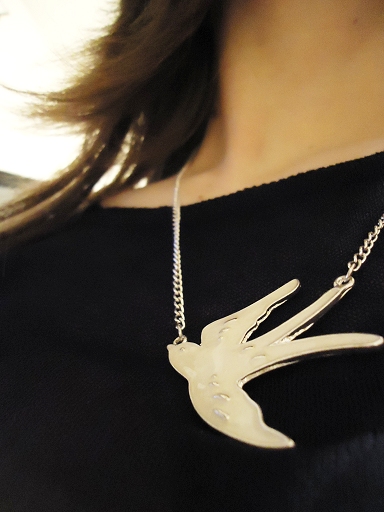 So the weekend turned out rather well in the end, I think. God, I need to sleep now though; we were up cocktailing rather late last night.