Posted by

Janine

on 04 Jul 2007 in blog
My internet still works. Rejoice!
I'm still expecting it to be cut off any day though.
Nothing is much more settled than it was on Monday. We are waiting to speak to the landlord again on Saturday and hopefully sign contracts. After Saturday I should know if we are going to get kicked out of the flat or not.
Oh man. I was loving drawing last week. But I'm not in the mood to do it this week. I'm not in the mood to do anything really (not even put my clean clothes away).
The good thing that has come out of this, is that we realised that we have been living with HRH EIIR all this time! And we never even knew!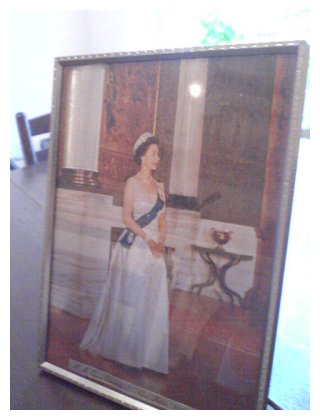 If only you could see it in real life. It's shiny and everything.
@Mariya:
I'm kind of tempted to draw Soubi with a kangaroo now. Like really tempted.
8 comments
Good lord, Fukuyama Jun is in Loveless too? That boy is prolific!! I swear that at one point last season I was watching at least 4 series in which he was not only in the cast, but the main character!
Not only did he play Watanuki, but also Albert from Gankutsuou (you should watch this if you ever can), and Lelouch from Code Geass too!
Oh, I wanted to see Kouga-sensei's face, but it was interesting to hear what she had to say. (How can I worship her properly if I can't see her face?)
And I don't want to piss on the cosplay video, but *conspiratorial whisper* you make a much better Soubi.
Oo, I'd be interested to hear what Kouga-sensei has to say. Is the interview subbed?
That was cut down from 2 hours of footage. Speaking of videos, I also found an interview with the voice cast for the anime and even Kouga-sensei herself on youtube.
Are you asking me if prostitutes create art?
Funny video. I especially liked the list of people that were thanked at the end.
Haha. I can't imagine Soubi surfing at all, or wearing braces for that matter >_>
Soubi + Kangaroo will be drawn as soon as the internet goes down, or, failing that, as soon as I'm in the mood to draw again.
pee.es
My Mum says another letter from you has turned up! I'll probably collect it when I visit home the Saturday after next. It's good that you don't send them to my flat though, otherwise I might never get them if I move out!
Go for it! How about Soubi w/ a kangaroo on a surfboard?!