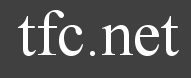 2013
Original character
And another mock-17th Century portrait. Once again, it took a while to colour but it was fun to do.

Original Character
I wanted to try to recreate the dark feel of a 17th Century portrait with this one. The colouring is a lot more involved than is normal for me. Took a while, but I quite like the way it came out.

2012
Gormenghast
Fuchsia became one of my favourite characters in the books. Like Steerpike, I think my imagine amalgamated the books and the BBC adaptation when it came to deciding what she looks like.

Gormenghast
God, this is the first thing I've drawn in ages. I'm very rusty. This Steerpike is probably a mixture of Mervyn Peake's illustrations and the BBC adaptation.

2011
Sherlock
An animated gif of Sherlock and John dancing to caramelldansen. If you want to see it with the music, there's a handy YouTube version too.

2010
Sherlock
Sometimes it is necessary to draw Sherlock with cat ears.

Sherlock
Sherlock Holmes (Cumberbatch version). More tablet practice. I wanted to see how I fared when trying to draw a real person in a cartoon style. It's a tricky business, all in all.

Unnamed
Rochelle again! This was drawn to practice with a new tablet. I wanted to draw Rochelle when he was younger and a little more openly ambitious and arrogant. Also, I wanted to draw him in a hat with a big feather.

Gundam00
A silly silly little comic strip based on this game of unicorns, rainbows, love and joyness.

Gundam00
Requested in a meme - Soma. It's so nice and refreshing to draw girls! For some reason I love her CB flightsuit (I think it's the colour) so that's what I decided to put her in for this one.

Unnamed
Rochelle once more! This was pretty much just an excuse to draw old costumes (and an excuse to draw Rochelle). But I think I've done him an injustice, because none of the outfits are nearly fabulous enough.

Gundam00
Requested in a meme - The meeting of AU Lyle and Halle for the first time. I can't quite express in words how fun it was to draw Halle's crazy face.

Sherlock Holmes + House
Requested in a meme - Holmes (Downey Jr version) and House meet up for magic reasons that no-one understands, and they spend the whole time getting on each other's nerves. I've not actually watched House, so I had to do some quick youtube research before I drew this.

Gundam00
Requested in a meme - From a crazy AU in which Revive is a little terror, bless his cotton socks. He chose his outfit himself :D

Gundam00
This is a scene that was cut from season 2. It's the part where the innovades do a big dance number to Lady Gaga's Bad Romance. With a special guest too. I don't know why they didn't want to include it in the show.

Gundam00
Taking the innovade/Lady Gaga motif too far. Bring and Devine with firework nipples. I have a suspicion that I should be feeling some sort of shame for drawing this.

Gundam00
Regene posing as Lady Gaga. It's funny what some conversations will make you draw. My point was that out of all the innovades, it's likely to be Regene who would love to be Lady Gaga most. You can't deny it.

2009
Unnamed
Rochelle, a flamboyant French vampire from a piece of original fiction that I have been priveliged to be able to read. He uses a ladies fan and curls his hair. That's about all you need to know about Rochelle :D

Gundam00
It's a 6-page doujin! Title: Partners. Starring: Haro and Neil!Lockon. Click the thumbnail to download a .zip of the whole thing.

Gundam00
I have no excuse for this one, other than the fact that I wanted to know what Tieria would look like in lingerie. WHICH IS PERFECTLY VALID, DON'T LOOK AT ME LIKE THAT.

Gundam00
Gundam's obsession with NAKED IN SPAAAAAACE is very amusing. Luckily, with Tieria, you get a choice in these things. I chose option (c) Genitalia, What Genitalia? So it's completely safe for work :D

Gundam00
A little fanart drawn for Valentine's Day 2009. If there was ever a competition for being adorable, I think Tieria might win it.

2008
Gundam00
If you thought this was a Gundam00 parody of Rick Astley's Never Gonna Give You Up then you'd be right.

Gundam00
A really quick picture of Tieria, drawn for his birthday. I don't know what's in the present, but poor Tieria looks like he doesn't know what to make of it.

Gundam00
A dull little picture of Tieria for more tablet practice. My hand to tablet to eye co-ordination is improving, but it still looks a little rough.

Gundam00
Tieria in a dress again. This picture has no excuse, apart from the fact that I wanted to draw the meisters in regency style outfits. I'm quite proud of it when all's said and done.

Gundam00
Tieria in a dress. I have no idea where this came from. Don't look at me like that. It's highly OOC, and I don't quite know why I like it, but look at him blush!

Gundam00
I don't draw Patrick nearly enough. Sadly, he didn't come out too well in this one. He looks a little wonky.

Code Geass
Lelouch with crazy eyes. I was going for, well, in truth, I've no idea what I was going for, something stylistic perhaps. It ended up kinda weird.

Gundam00
Yes, that is school-girl!Tieria. The first Gundam00 drama CD has persuaded me that there is nothing better than school-girl!Tieria. I was compelled to draw this.

Gundam00
Sometimes you are hit with an idea so amazing that you just have to make it happen. The Gundam00 second season outfits are fabulous, and thus, this was spawned.

Gundam00
Lockon. This was tablet practice that didn't turn out too bad. I don't have very good tablet skills though, which is why this looks a little rough around the edges.

Gundam00
Speculating on a post-series happy Tieria. He has a memento that he likes to wear on lazy Sunday mornings. Tried a simple shading style with this one; I like the sunny effect that it gives.

Gundam00
Weird Tieria fanart is weird. It was a fun idea to try though. To those of you who can't read the katakana: can you guess what he's saying? I'll give you a clue: it begins with 'L' and ends with 'ockon'.

Gundam00
Well, what do you know. More Gundam00. A quick headshot of Allelujah this time, because I wanted to draw his cheekbones.

Gundam00
Patrick is brilliant, and clearly one of the few people in Gundam00 that actually know how to 'get down'. I really don't know why I made the background transparent on this. And I hope it doesn't give you a siezure.

Gundam00
Tieria again. Looking quite girly, again. I was trying to make the colouring look as soft as possible. And I'm fairly pleased with the pose, but not entirely.

Gundam00
Neil Dylandy and (I'm assuming it's his twin brother) Lyle. And I realised that it is very hard to draw two people with exactly the same face (consistency, where are you?) also, messy colouring syle is messy, but intentional.

Gundam00
Hello Tieria. I wanted to draw Tieria as girly as I possibly could, and this was the result. His eyes are a bit wonky though, which I only realised when it was too late to do anything about it -_-

Gundam00
Lockon and Tieria. Hugs tiem maek everyone feel better. Tieria's pose is a little funny, but he is sad, leave him be. And I wish I could colour better, but at least I was proactive enough to colour it a little bit.

Gundam00
Tieria, after he's just woken up. I like to think that he can be very cute without realising it.

DOGS
Badou, looking somewhat more miserable than he often is. I drew it because I half wanted to draw his clothes, and half wanted to draw that pose. For some reason, the apathetic slouch seems to fit Badou.

Gundam00
Hallelujah and Allelujah; you can't have one without the other and Hallelujah is love. I'm pleased with the way the colour scheme turned out, but I think I need to work on my anatomy, and my desire to draw long eyelashes on everyone. Also, 4th Gundam00 fanart in a row OMG.

Gundam00
Lockon. His hair is very involved; I only realised this when I tried to draw and colour it. It was fun to do though. This is just a sketch that got coloured.

2007
Gundam00
Tieria again. Ahaha. I had an urge to draw eyelashes, so sketched this out while my pasta was cooking. I tried not to make him look too masculine in this picture, just in case. It's just a sketch but, urgh, his wrist is bugging me.

Gundam00
It was cold and I wanted to draw something wintery. It's Tieria, but I've taken him out of his cardigan, and put him in a coat and scarf.

Loveless
Ritsuka, in pyjamas. I was trying to make Ritsuka look as much like a kitten as possible, because kittens are great.

Gundam00
Tieria. This was practice in trying to achieve a somewhat realistic pose more than anything. I think I succeeded slightly, although that leg is bugging me. And the inking could have been done better. Nevertheless, I like Tieria. I don't like his cardigan.

Mononoke
I had to have a go at drawing the medicine seller, because he is just so badass. I spent longer than I planned on colouring the picture, but a picture from Mononoke without colour just wouldn't be right. I also tried to use some textures to imitate the anime. And, um, snow.

Jonathan Strange and Mr Norrell
The Raven King. This picture is almost exactly the same as my previous fanart of the gentleman with the thistle-down hair, only this one comes with more ravens. Also, this picture has the added bonus of looking nothing like the way I imagine the Raven King. Well done.

Code Geass
More Lelouch. Um. That's about it. Whenever I draw Lelouch, I always seem to want to draw him with this same expression. Whatever that means.

Loveless
Soubi and Ritsu. Ritsu's kind of really creepy. I like Ritsu. This picture was drawn and coloured very quickly, as you can probably tell.

Tsubasa Reservoir Chronicle
This picture contains SPOILERS for Tsubasa chapter 151. It's a kind of 'what if' picture of Fay, because I think it would actually be quite cool. Quote taken shamelessly from King Lear because no-one does tragedy like CLAMP Shakespeare.

Original Art
This was drawn as a present for Linda's birthday (2007). A couple of years ago she asked me to draw a girl, in a kimono, under a tree, with some birds. I decided to try my hand at the same request for this one...only the girl is in a yukata this time.
I'm pleased with the colour scheme.

Code Geass
Note to self: stop drawing Lelouch. I can't help myself. His face is like a challenge. A challenge that says 'Draw me'.

Loveless
Soubi. Soubi is very hard to draw. This was the best I could come up with after a few hours of trying ;_;
I lose.

Code Geass
Suzaku and Lelouch. I seem to get terrible urges to draw Lelouch. This one is very sketchy; I was trying to draw it quickly and not be too fussy about the end result.

Tsubasa Reservoir Chronicle
Subaru. I was going for a specific style with this one. He ended up looking very shota uke. Please don't notice that I forgot to draw his gloves >_<

Original Art
Self-portrait. Not the best, but considering that it's my first go at a realistic style, it's not too bad. I used a photo as reference.

Older
Jonathan Strange and Mr Norrell
The gentleman with the thistle-down hair. It's not particularly good, but I didn't spend much time on it at all. I imagine the gentleman with thistle-down hair to have really quite animated expressions, sadly I drew none of these, opting instead for listless disdain.

xxxHolic
Watanuki doing the laundry. Just a quick picture. I'd never tried properly to draw Watanuki before, so I thought I'd give it a go \o/

Fruits Basket
Yuki. I wanted to try out the style of Yun Kouga, so I decided to try it out on Yuki, who I always consider a challenge to draw. I tried out a new colouring style too, but it looks a little messy for my liking.

Ouran High School Host Club
This is my first fanart of Ouran High School Host Club. I like all of the characters, so it was quite hard to decide who to draw. I decided on the twins, Hikaru and Kaoru, who are making a nuisance of themselves as usual, and Haruhi, who just wants to get her homework done in peace.

Tokyo Babylon
Just a quick sketch of Subaru that I did when I was meant to be writing an essay. Yes, he may look a bit too girly and no, I was too lazy to draw arms.

Clipped Wings - webcomic
Jonas Tyche. I tried to give the picture an art deco theme to try and capture the feel of the comic. I may have been too lazy to do any shading, but maybe it was intentional too, I don't mind it. Also, I have no idea why a cockatoo is sitting on his shoulder, but I've always thought that, as birds go, they look quite aggressive.

Tsubasa Reservoir Chronicle
Fay again. Long black gloves again. Man, I'm like some kind of broken record these days. This started as a sketch which took on a life of it's own. Yes, that's the excuse I'll use, yes. Slight warning here for excessive saliva o_o

Clematis
My webcomic. 2003-2008. No longer updated, because I ran out of free time. But still, it's an interesting showcase of the way my artwork changed over the course of 5 years.